Super Bowl Snacks
It's the big day! The best day of the year, according to some. But any foodie like myself knows that the Super Bowl means Super Bowl Snacks! And there's nothing better than a whole day of football and eating snacks!
But it's doesn't need to be a chore. Chef Shamy Butter gives your food big flavor without a lot of extra work. So relax, and enjoy the game! Here 10 Amazing Super Bowl Snack you can use to impress!
1. Garlic Parmesan Philly Cheesesteak Sliders. It's delicious, thin-sliced roast beef, caramelized onions and bell peppers, and melty provolone cheese on a bun slather with delicious Chef Shamy Parmesan Basil Garlic Butter. Seriously. what could be better? It's an easy quick slider, and sliders and football are like PB and J.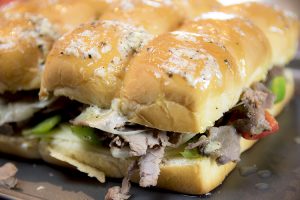 2. Garlic Bread Pizza Sandwich— this is a perfect way to get pizza without having to order it. Just grab a sub roll, paint it with Garlic Butter, and put your pizza fixings in the middle. It's delicious, quick, and perfect to share.
3.  Next stop on the pizza train is Garlic Pepperoni Pizza Fries! It's pizza but even better. And it's the perfect snack to share on Super Bowl Sunday. Just get some frozen fries, Garlic Butter, and a bunch of cheese, and you've got a winner.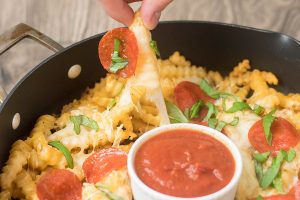 4. Cheesy Garlic Bacon Wrapped Tater Tots. I mean, do I need to say anything else. Every word of that is amazing and drool-inducing.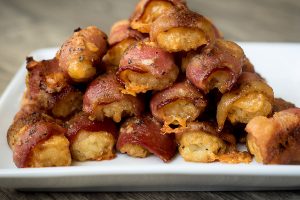 5. Garlic Ham and Swiss Pinwheels! Pinwheels are fun and really easy to make. And ham and swiss is a great combination! You'll make these and then a second time. And then a third!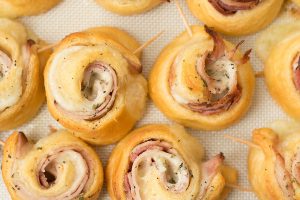 6. Garlic Prosciutto and Puff Pastry Wrapped Asparagus. Once again: every word of that sounds delicious.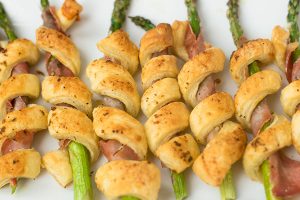 7. Garlic Herb Spinach Cheese Dip. Is it really a football game without cheese dip? This one uses Chef Shamy Garlic Herb Saute Butter, a little different than the regular Garlic Butter. You'll love it. This is one of my favorite things we've ever made.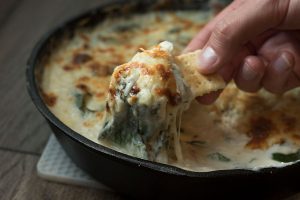 Sweet Stuff
8. Let's get sweet! Cinnamon Sugar Pretzels! This one uses Chef Shamy Cinnamon Brown Sugar Honey Butter, and has a great cinnamon taste.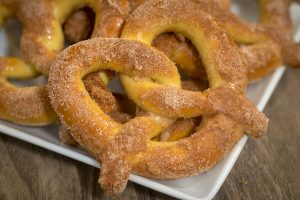 9. Caramel Cinnamon Rice Krispie Treats. If you've got a sweet tooth, this is your jam.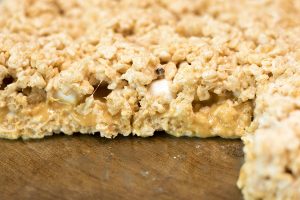 10. Vanilla Bean Lemon Bars: the perfect treat for the big day. It's got a smooth, vanilla flavor against the sharpness of the lemon. You'll love Chef Shamy Vanilla Bean Honey Butter.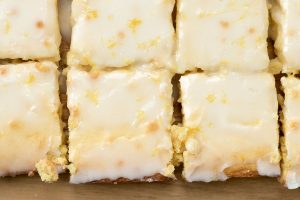 Enjoy the game!