GRILLED CHEESE!
Forget Christmas; my favorite day of the year is National Grilled Cheese Day! It's in April every year. You may know how much we love Grilled Cheese here at Chef Shamy. You may have tried it at Costco, or Sam's Club, or anywhere else you can sample our butter. Well this year, we've really outdone ourselves with this Caprese Grilled Cheese!
It's everything you love about grilled cheese, but even better!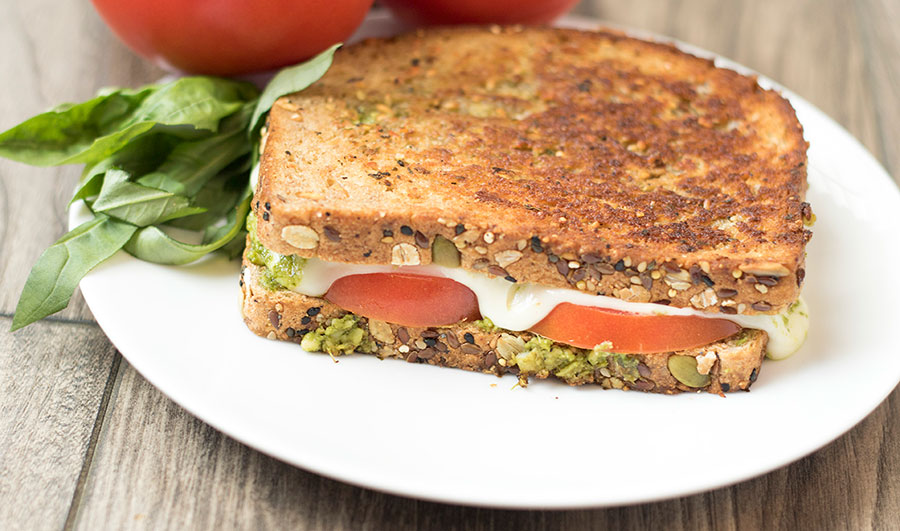 Caprese
Caprese originates from an island off the coast of Italy called Capri. It's a simple salad made of tomatoes, fresh mozzarella, and basil leaves that are seasoned with salt, pepper, and a little olive oil.
So we took the Caprese ingredients and made a Grilled Cheese!
First, we spread Chef Shamy Garlic Butter on the outsides of the bread. I really love doing this because it gives the perfect salty, garlicky finish to the sandwich.
Then, we spread a thin layer of Basil Pesto on the inside of the bread. This substitutes for the basil leaves. We used Costco's Basil Pesto, cause's just the best. Don't be too heavy handed with it though, because it packs a punch.
We used mozzarella cheese, and lots of it. Cause I like cheese. And THERE'S NO SUCH THING AS TOO MUCH CHEESE!
Sorry for shouting.
Lastly, we added a couple slices of tomato. I like using Roma Tomatoes, because I feel like they have a more even distribution of flavor through the tomato. But use whatever you want, whatever you have, or whatever's on sale!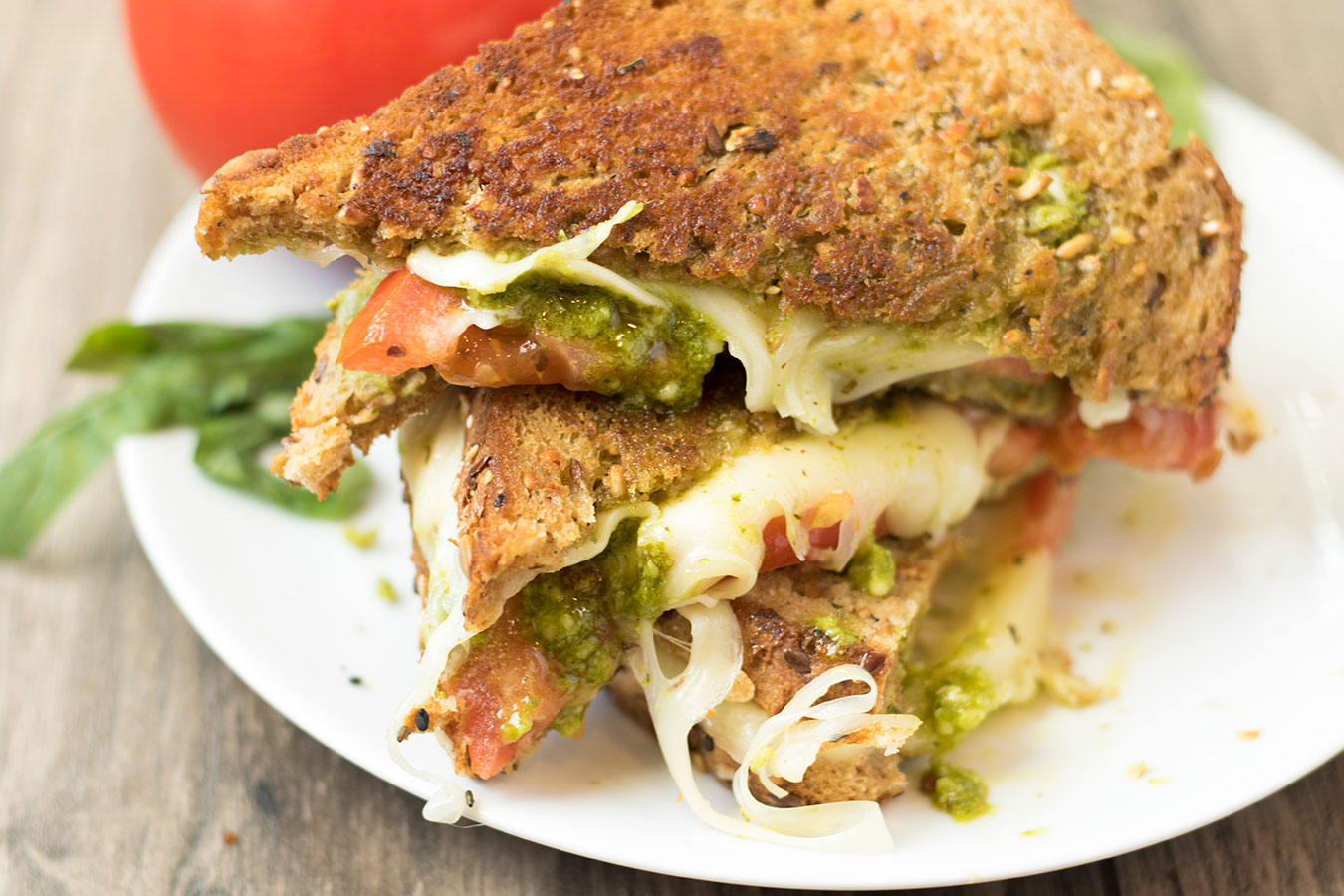 Bread
I purposely didn't say anything about the bread, because I don't think it matters. Use whatever bread you have. We used a whole wheat grain bread, and it was delicious.
The most important thing is to make sure the bread is toasted, but not burned. Don't cook the sandwich on too high of a temperature, or the bread will burn before the cheese is melted.
Medium heat, and some patience.
You'll love Caprese Grilled Cheese! It will become your new favorite!
Enjoy!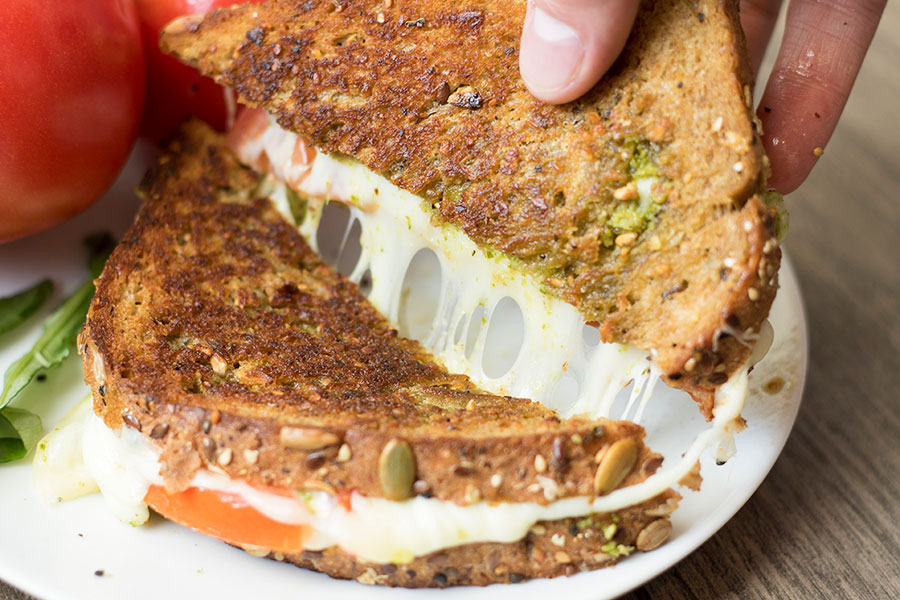 Caprese Grilled Cheese
Course: Dinner, Lunch
Ingredients
2 slices bread

1 T basil pesto

4 slices mozzarella cheese

1 tomato, sliced
Directions
Butter two slices of bread with Garlic Butter. Place butter side down on a skillet.
Brush pesto on both sides of the bread, then add mozzarella cheese and tomato slices.
Turn skillet on medium heat and allow both slices of bread to toast. When cheese is melty, put one slice of bread on top of the other to make a sandwich.
Continue toasting sandwich, flipping if necessary, until cheese is fully melted and both sides are done.
Serve immediately.