Valentine's Day
Ahhhh, Valentine's Day. Full of chocolate, candy, and strawberries. And love. Whatever. Regardless of your romantic situation, you can still enjoy St. Valentine's by enjoying the sweet treats that populate the season.
Here are 7 Valentine's Day treats that will make you fall in love!
Mini Strawberry Muffins: what could be a better choice for V-Day breakfast? Surprise your sweetie with breakfast in bed! Make sure to serve with some extra Chef Shamy Strawberry Honey Butter!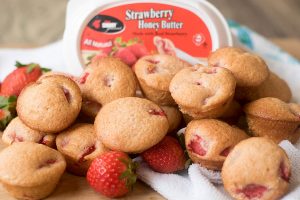 Chocolate Chip Cookie Skillet: this decadent sweet treat is everything you love about chocolate chip cookies. Use Chef Shamy Vanilla Bean Honey Butter to make the cookie dough, and it'll be the best you've ever had. And with vanilla ice cream, chocolate syrup, and caramel sauce, it can't get anymore Valentine's!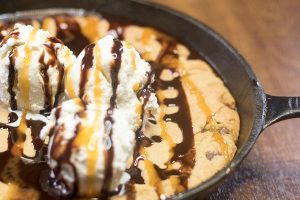 Ooey Gooey Strawberry Oreo Krispie Treats: this is a crazy one. Delicious crazy. Think a Rice Krispie Treat, but instead of Rice Krispies, you use Oreos. It's chocolate, marshmallow, and strawberry. Yummy!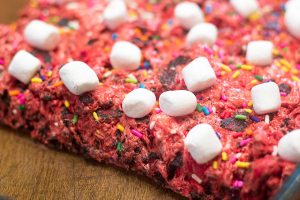 Vanilla Bean Lemon Bars: Lemon is one of my favorite things, and it's one of the wife's favorite things, so it's a no brainer for me at this time of year. These Lemon Bars and soft and chewy. Try it, I dare you!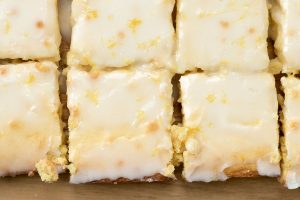 More!
Easy Strawberry Mug Cake: it's cake in a mug! It's easy and delicious! And can you say: portion control! This is the perfect treat for a busy couple. It literally takes 5 minutes!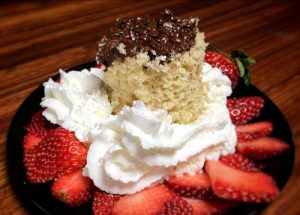 Strawberry Unicorn Sugar Cookie Bars: Sugar cookies with a twist. The really special thing is the Strawberry Buttercream on top. It's sweet and creamy– and the cookie is soft! Sprinkles make it fun, so decorate your heart out!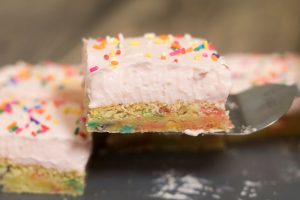 Honey Butter Caramel Pull Apart: we gotta get some Chef Shamy Cinnamon Brown Sugar Honey Butter in here! These Pull-Aparts hit all the Valentine's Day criteria: sweet, caramel, carbs.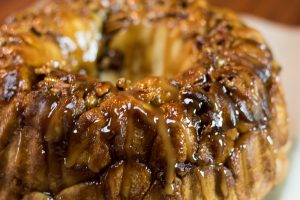 Enjoy!
And have a wonderful Valentine's Day!