Strawberry Honey Butter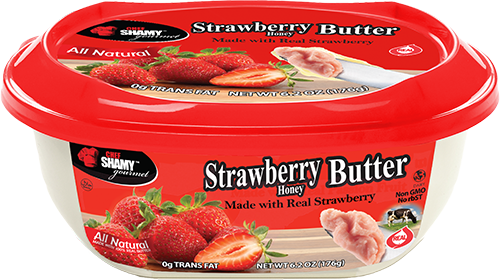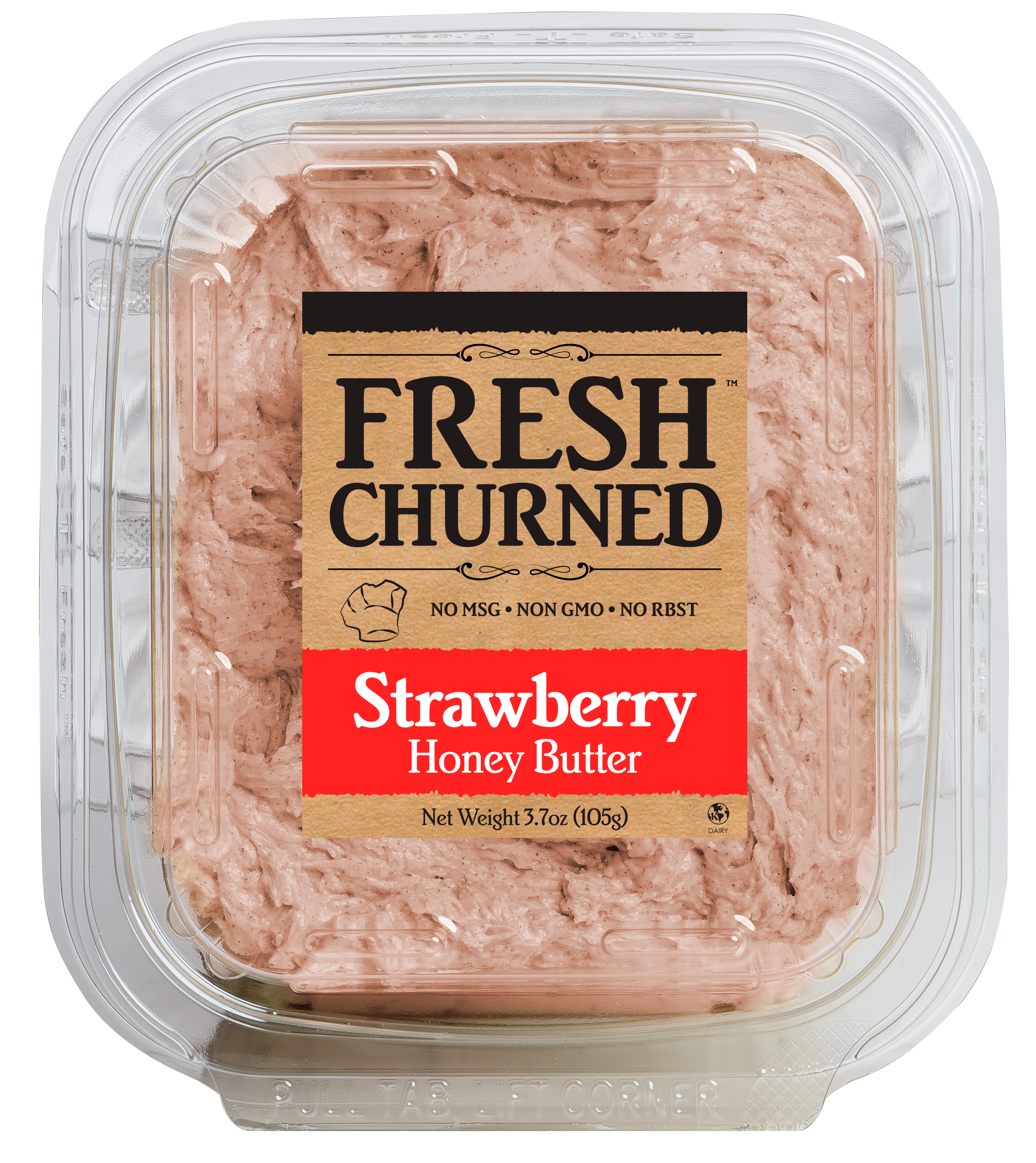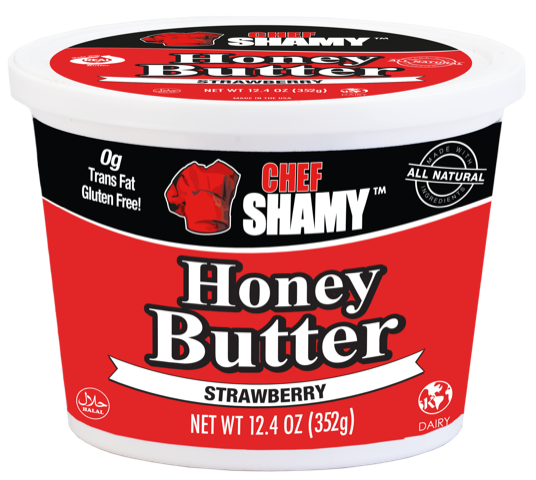 Chef Shamy's gourmet butters not only are great as a spread, they are an excellent substitution when cooking a favorite desert. Made from all-natural ingredients like fresh strawberries and grade-A honey, our compound butters are bursting with flavor. Along with our original flavors, we have created a brand new fresh churned variety of butters to our selection. This newest offering from Chef Shamy is the perfect way to top a waffle or spread on a scone. Take your desserts to the next level with Chef Shamy's Strawberry Honey Butter and brand new Fresh Churned Strawberry Honey Butter.
Cooking with our Gourmet Butter
Our Strawberry Honey Butter can be exchanged evenly in any recipe that calls for butter. The only adjustment you need to make is the amount of sugar you would add.
A simple crepe recipe becomes more dynamic when you replace the butter with one of our gourmet butters. Begin by melting three tablespoons of Chef Shamy Strawberry Honey Butter and allowing it to cool but not re-solidify. Then, in a blender combine it with two cups of milk, four large eggs, half a teaspoon of salt and one and a half cups sifted flour. When all the ingredients are thoroughly combined, let them rest while you heat an eight-inch, non-stick frying pan over medium-high heat. Spray the pan lightly with cooking spray before pouring in one quarter cup batter. Let the crepe cook one to two minutes on one side before gently turning over to cook the second side. Slide the strawberry honey butter infused crepe onto an awaiting plate and repeat the process until the batter is gone. Serve with additional Chef Shamy Fresh Churned Strawberry Honey Butter and other favorite crepe toppings.
All Natural Goodness
Our gourmet butters are a perfect way to add a little flavor to your day. Look for them in your local grocery store or purchase them online here. Chef Shamy has a variety of all-natural gourmet compound butters to compliment your at-home cooking and take your desserts and savory dishes up a notch. Pick up some Strawberry Honey Butter today and try it out!
Recipe Ideas
Add some sweet to your dinner and treats with Chef Shamy Gourmet Strawberry Honey Butter. We have a few recommended recipes to make your world a butter place.
Quick and Easy Fried Scones
Cornbread
Crescent Rolls
Crepes
English Scones
A spoon