Strawberry Honey Butter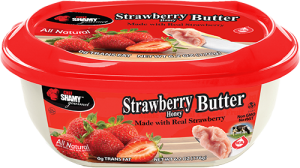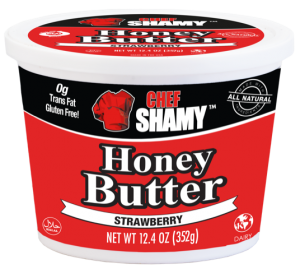 There's nothing on earth like a real strawberry. Which is why Chef Shamy Gourmet Strawberry Honey Butter is made with real delectable red strawberries and delicious honey. Also, in true Chef Shamy tradition, it's all real butter. You'll know right away that this will be your favorite honey butter right from the moment you take of the lid and the fresh, sweet aroma hits your nose. This goes fantastic on scones, bread, waffle, cornbread, crepes, and just about anything. Warning- you may start eating this directly from the container because it's so good.
Recipe Ideas
Add some sweet to your dinner and treats with Chef Shamy Gourmet Strawberry Honey Butter. We have a few recommended recipes to make your world a butter place.
Quick and Easy Fried Scones
Cornbread
Crescent Rolls
Crepes
English Scones
A spoon
Recipes
Find a Store
Buy Online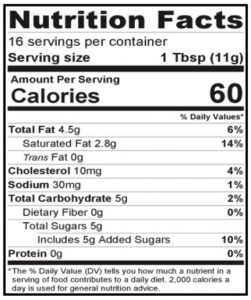 Honey or any food containing honey is not recommended for infants under the age of 12 months.
Recent Recipes
Chicken Alfredo with a Twist One of my favorite pasta dishes is fettuccine with a delicious Alfredo sauce and chicken. But it's summer, and pasta is full of carbs. So we've made a substitution that's both healthy and carb-free! Introducing Chicken Zucchini Alfredo! This is a twist on the classic, and it's worth it! Instead …
Read More »
Croutons You're going to find excuses to eat these Homemade Garlic Croutons every chance you can! A crouton is a piece of bread that has either been sautéed or re-baked. They're usually flavored, and they add a lovely crunchy texture to salads and soups. You can also eat them handfuls at a time. Excuse me …
Read More »