Thanksgiving!
Thanksgiving is finally upon us! And it should be a time of gratitude for family, friends, and the important things in life. Unfortunately, Thanksgiving is often overshadowed by the huge task of making dinner; but it doesn't have to be that way! One of the reasons Chef Shamy Butter exists is to make cooking easier for busy moms and dads. Our goal is to bring gourmet flavor without all the hassle!
So don't let the holidays bring you stress! Stock up on Chef Shamy Gourmet Butters and enjoy great flavor and easy recipes! Here's some of our favorite Thanksgiving dishes!
Dinner
Cream Cheese Garlic Mashed Potatoes: creamy and full of amazing flavor, courtesy of Chef Shamy Parmesan Basil Garlic Butter.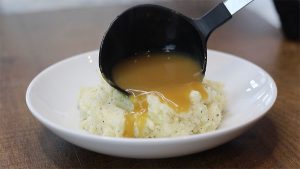 French Onion Stuffing: This stuffing seems pretty traditional, but it's got a beautiful flavor! Chef Shamy French Onion Butter with Asiago brings a hint of onion flavor to an already simple and tasty recipe!

You've got to have some veggies too, right? How about French Onion Green Bean Casserole? It will be the best you've ever had!
Think outside the box with Cinnamon Mashed Sweet Potatoes. No gravy needed! All you need is Chef Shamy Cinnamon Brown Sugar Butter!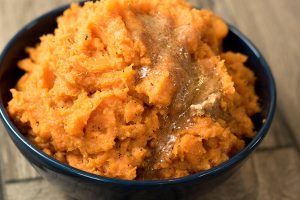 Think even further outside the box with Cinnamon Pecan Roasted Butternut Squash. This is a delicious, no stress way to add some vegetables to the table.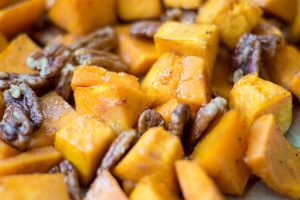 Add some color to your plate with Roasted Parmesan Garlic Butter Carrots! This dish literally takes minutes, and will taste like you spent all day on it!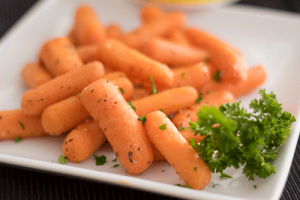 Dessert
Let's not forget dessert. After all, pie is the best thing about Thanksgiving! How long does your family wait after dinner before digging into pie? We wait a couple hours at least, so we can fit several pieces into our stomachs! But sometimes it's hard to wait. I love pie!
You'll love our Cinnamon Butter Lattice Apple Pie! All the great things about apple pie but so much easier to make!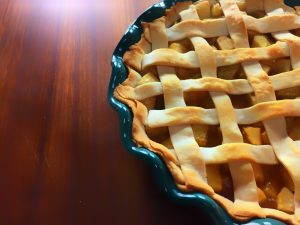 Also, Cinnamon Honey Sweet Potato Pie. A dollop of whipped cream on top, and you'll be in heaven!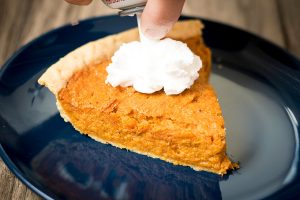 Make sure you stock up on Chef Shamy Butter at the store or on Amazon! Enjoy, and have a Happy Thanksgiving!