Mashed Potatoes
When you think classic Thanksgiving dinner, there are a lot of dishes on that menu: the turkey, of course. The turkey's got to be good, and not dry. A good stuffing, of course, to accompany the turkey. But today, we're going to consider the mashed potatoes. They're often forgotten because of their simplicity, but equally important to the meal. Mashed potatoes have already been a favorite of mine. But, like always, it's about the preparation. It's important to take extra care with mashed potatoes, or they can end up bland and gluey. Don't be fooled because of how easy they can be.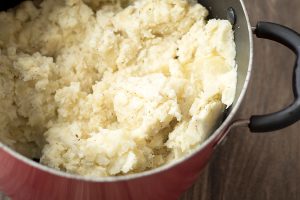 The key to a good mashed potato is Chef Shamy Parmesan Basil Garlic Butter. Obviously, you've got to use butter to have a good mash, but Garlic Butter is the way to go. It adds a great garlic flavor, with a hint of basil and Parmesan that comes through. Chef Shamy Garlic Butter will help you make the most flavorful mashed potato you've ever tasted.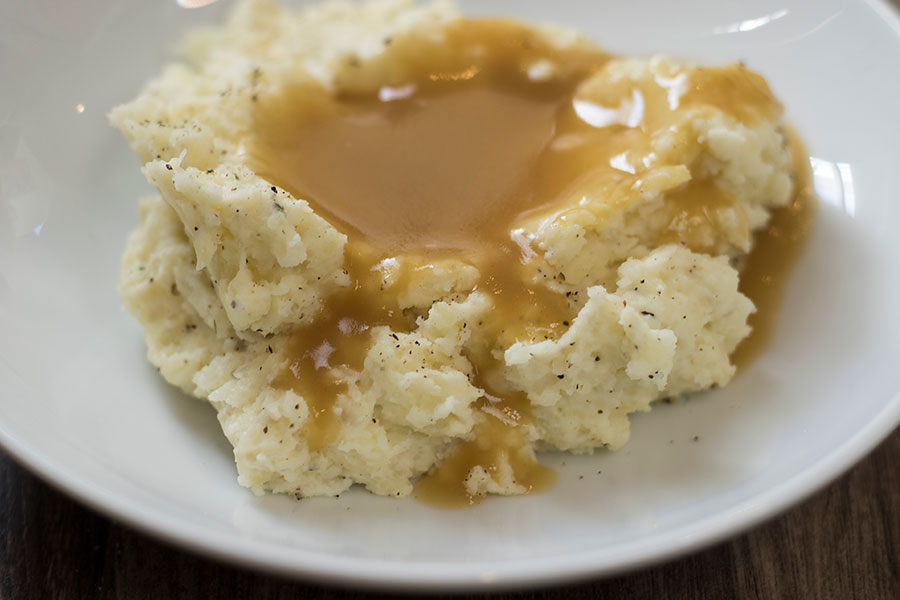 Mashed Potatoes and Gravy
Let's talk gravy for a second. Because you can't have mashed potatoes with gravy. Regardless of whether you're making these at Thanksgiving time or at a different time of the year, you usually want some to make some gravy. And let's be clear, not all gravy is created equal. It's important that the gravy is smooth and flavorful, because too often we find ourselves eating gelatinous, bland gravy.
Here's a recipe to get you started on your quest for the perfect gravy!
Here's a fun idea for leftover mashed potatoes: Cheesy Mashed Potato Bites
Enjoy! Make your Thanksgiving dinner the butter way!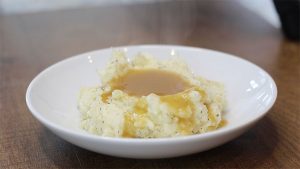 Cream Cheese Garlic Mashed Potatoes
Course: Side
Directions
Wash potatoes and peel, then cut them into halves or thirds
Boil potatoes until tender (about 20 minutes). Don't overcook or they will be too soft.
When the potatoes are tender, drain them and return them to the hot pot. Pour in half-and-half and mash with a potato masher. Add in the cream cheese and Garlic Butter, then mash until the cheese melts into the potatoes.
Don't overmash! Add salt and pepper to taste.