Tomato Soup
Roasted Red Pepper Tomato Soup is a twist on the classic, a twist that I actually prefer. I like to think of it as a slightly spicy tomato soup, or a tomato soup with even more flavor! However you want to think about it, it's absolutely delicious!
Tomato soup is a winter classic– nothing beats a hot bowl with a fresh Grilled Cheese Sandwich to dip in it. But homemade is king in this world. While canned might be more convenient, a homemade soup always tastes better!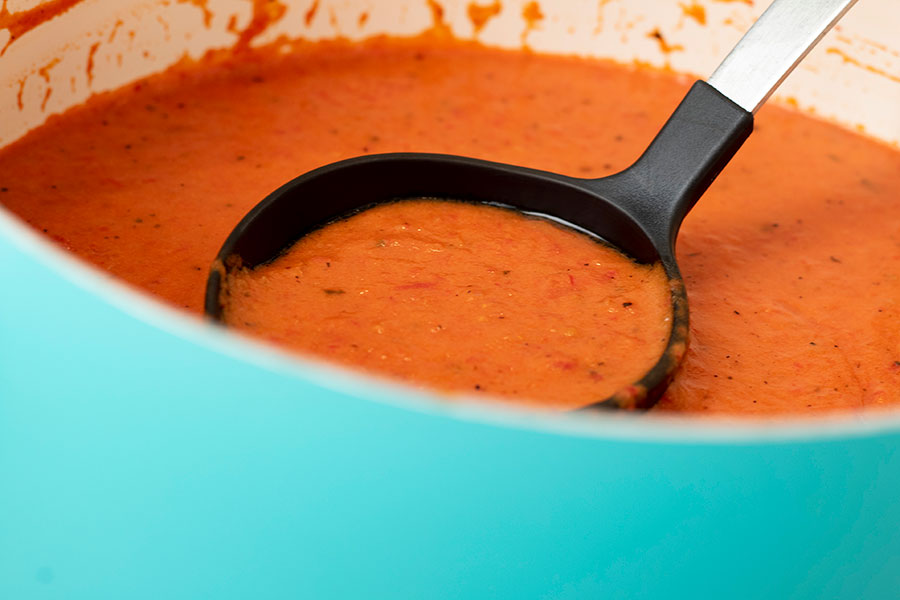 Roasted Red Peppers
I love red bell peppers, and though I know not everyone does, I think they add a lot to this soup. And rather than going through the hassle of roasting your own, we used pre-roasted from a jar. You can find it in the store. Make sure to drain it and wash the peppers off. They're covered in an oil canning juice. We don't want that in our soup.
The red peppers add a little heat to the tomatoes, which counteracts their natural acidity really nicely. The flavor is further helped by some onions that have been sautéed in Chef Shamy Garlic Butter. Garlic is necessary for a good tomato soup, and our Garlic Butter is the best one around.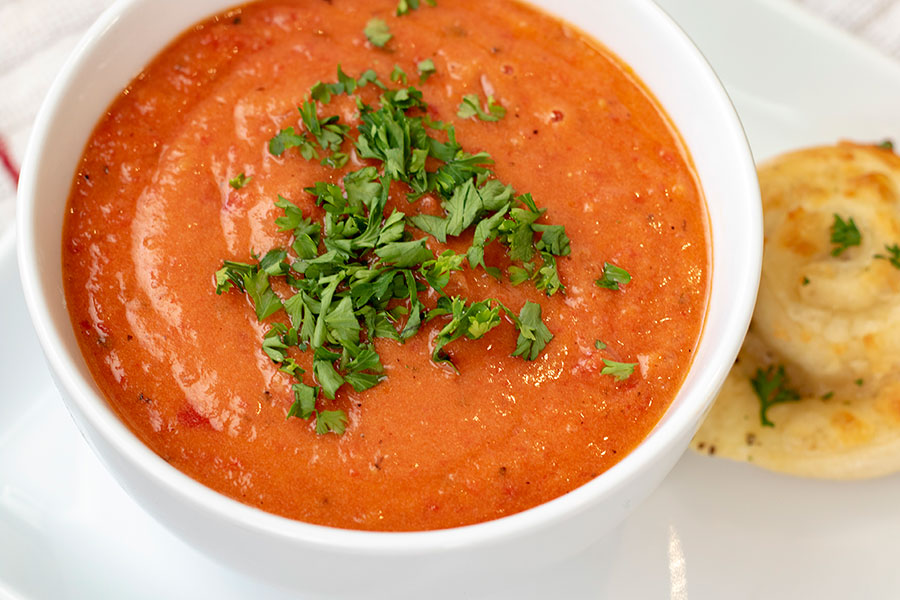 Grilled Cheese
As mentioned above, you can't talk about tomato soup without talking about Grilled Cheese. This classic sandwich is one of our favorites here at Chef Shamy, because our Garlic Butter makes the best Grilled Cheese ever! Here's the link!
Enjoy!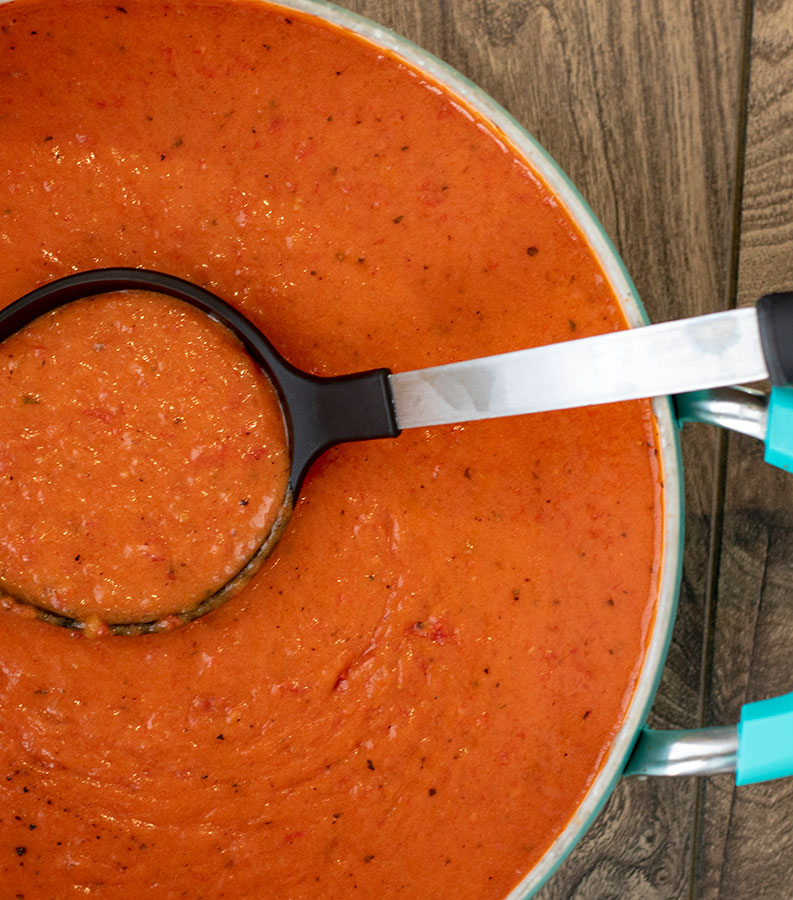 Roasted Red Pepper Tomato Soup
Course: Lunch, Dinner
Ingredients
1 onion, roughly chopped

2 T flour

2 (15 oz) cans crushed tomatoes

12 oz jar roasted red peppers, drained

2 cups vegetable broth

¼ tsp dried basil

½ tsp salt

½ tsp fresh cracked pepper

1 cup half and half

Fresh parsley, for garnish (optional)
Directions
In a large pot, melt Garlic Butter over medium heat. Add onions and saute 5 minutes, or until soft. Sprinkle flour, and stir to coat the onions. Cook for 1 minute.
Then add crushed tomatoes, roasted red peppers, vegetable broth, basil, salt, and pepper. Bring to a boil, then simmer for 15 minutes.
Use an immersion blender to blend until completely smooth. If you don't have an immersion blender, transfer the soup to a regular blender in batches.
Slowly stir in half and half.
Garnish with fresh parsley, if desired, and serve.