French Onion Butter with Asiago Cheese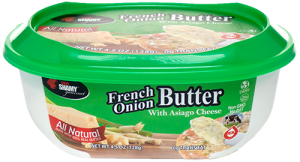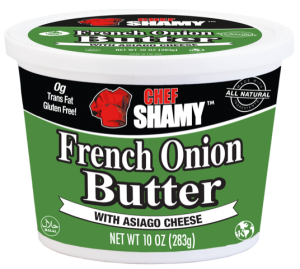 With a mild onion flavor, a dash of real chives and finely grated Asiago cheese make the perfect flavor combination in Chef Shamy's newest addition to our family of gourmet flavored butters. With half the sodium of our original Garlic Butter the French Onion Butter with Asiago Cheese is the perfect guilt-free addition to any savory meal. Add this butter to vegetables, steaks and specialty bread for a rich, tangy taste that your whole family will love.
Recipes
Need to shake things up at dinner? Try any of these recipes with Chef Shamy Gourmet French Onion Garlic Butter with Asiago Cheese. The combination of smooth, mild Asiago and tangy onion and garlic will brighten any meat, potato, veggie, or bread dish.
Roasted Potatoes
Crunchy French Bread
Savory Breakfast Bagels
Grilled Cheese Sandwiches
Recipes
Find a Store
Buy Online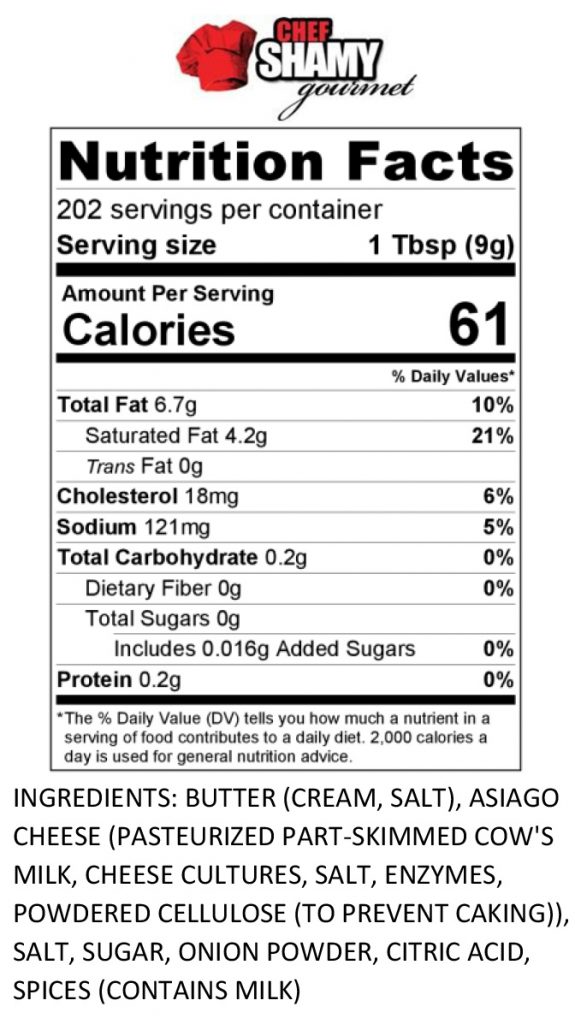 Recent Recipes
Chicken Alfredo with a Twist One of my favorite pasta dishes is fettuccine with a delicious Alfredo sauce and chicken. But it's summer, and pasta is full of carbs. So we've made a substitution that's both healthy and carb-free! Introducing Chicken Zucchini Alfredo! This is a twist on the classic, and it's worth it! Instead …
Read More »
Croutons You're going to find excuses to eat these Homemade Garlic Croutons every chance you can! A crouton is a piece of bread that has either been sautéed or re-baked. They're usually flavored, and they add a lovely crunchy texture to salads and soups. You can also eat them handfuls at a time. Excuse me …
Read More »