Apple Pie
I love apple pie! It's one of my favorite things about Thanksgiving! But the holidays aren't the only time to make it, especially when it's this easy!
Simply saute your apples in some Chef Shamy Cinnamon Honey Butter with a little sugar, a pinch of nutmeg, and a roux. Then dump the filling into the crust and bake!
Cooking the apples before putting them in the crust allows for the crust to get done but not burn while you wait for the apples to cook. It also cooks out some of the moisture from the fruit so you don't have a soggy bottom (Mary Berry, anyone?).
The hardest part of this pie is the lattice crust, but thanks to these handy dandy photos, you'll have a professional looking pie!
Enjoy!
The Lattice Crust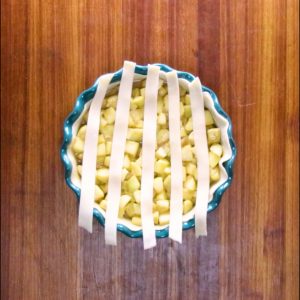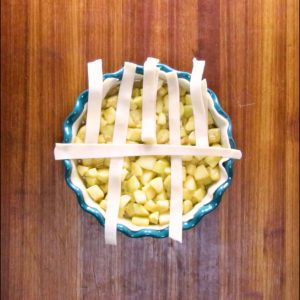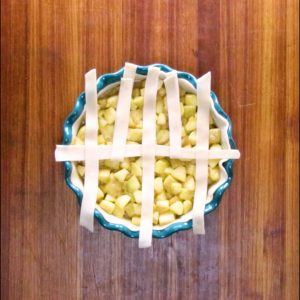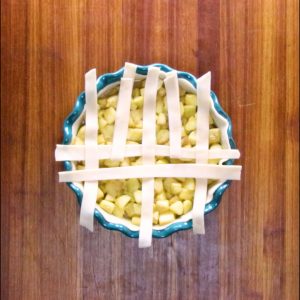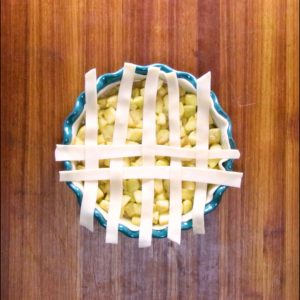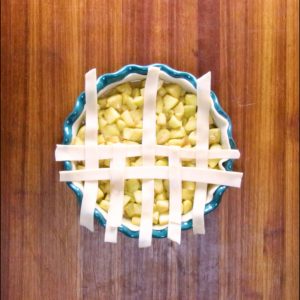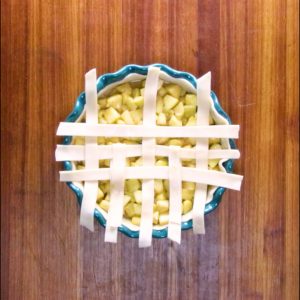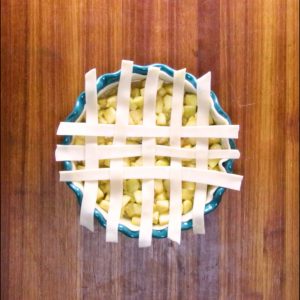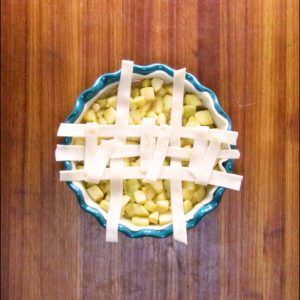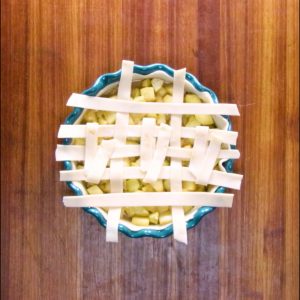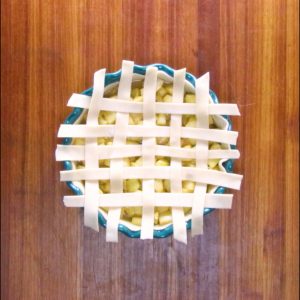 Cinnamon Butter Lattice Apple Pie
Course: Dessert, Sweets
Ingredients
6-8 Granny Smith Apples

1/2 Tsp Nutmeg

1/2 Cup Sugar

1/4 Cup Flour Mixed well with 1/4 Cup Cold Water

Pie Dough (Homemade or Pre-made)
Directions
Instructions
Preheat oven to 450°
Peel and dice apples
Heat a large pot on Medium High heat and add butter, apples, sugar, and nutmeg. Stir while cooking for about 2-3 minutes. Add the flour/water mixture and keep stirring while cooking for another 2-3 minutes or until apples are tender with a slight crisp. Remove from heat.
Line your pie dish with enough dough to reach about 1/2″ from the top.
Carefully add the apples.
Roll out your other dough to about 12″ and cut into 3/4″ strips
Follow the photos above to achieve the lattice pattern, then remove any excess with scissors and pinch together the strips and the dough in the bottom.
Bake for about 10-15 minutes or until golden brown