Winter Soup
Nothing, I repeat, NOTHING is better on a cold winter day than a steaming bowl soup and some bread to dip it in. And there are plenty of winter soups out there. We've made a lot over the years. But these are some of our favorites.
And by favorites, I mean, these are the ones we make over and over and over again. Every single soup is delicious, and they're all easy to make, because who's got the time for a complicated recipe?
All of these recipes use our Fresh Churned Garlic Butter, which adds tremendous flavor!
Without further ado, here are 5 Winter Soups to Get You Through Winter.
Tomato Soup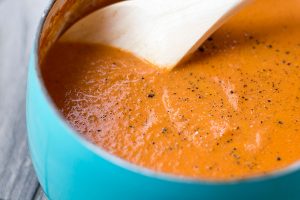 Tomato Soup with grilled cheese is a winter staple in our house. It's actually a year-round staple, but it's always more satisfying in the winter. And while the canned stuff may have some nostalgia attached to it, homemade is MUCH better. And better for you too!
We also love to serve this soup in a bread bowl with some Parmesan.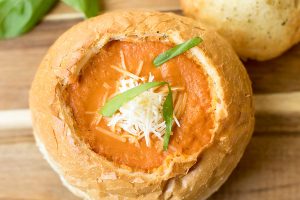 Broccoli Cheese Soup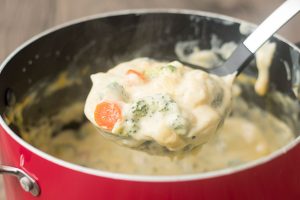 One of my absolute favorites, Garlic Broccoli Cheese Soup is warm, creamy, cheesy, and comforting! It also comes together in less than 30 minutes!
Garnish with some extra cheese and some fresh cracked pepper.
Don't forget to serve with some delicious Chef Shamy Garlic Bread!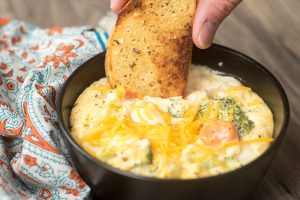 Tuscan Vegetable Soup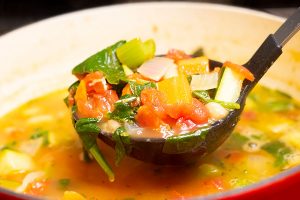 Tuscan Vegetable Soup is comfort food while still watching your calories. This soup is packed with six of your ten fruits and veggies a day, and it's also packed with flavor!
Beans make the soup more filling, and a sprinkle of Parmesan cheese send it to the moon flavor-wise.
This soup is perfect for a busy weeknight.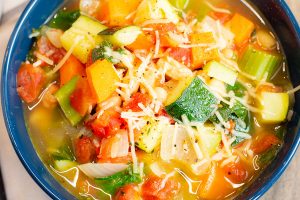 Keto Cauliflower Soup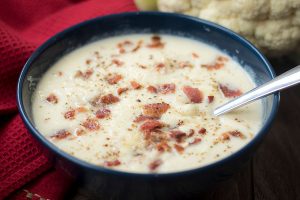 At last, a Keto soup that tastes delicious! This Cauliflower Soup is so simple! Cauliflower is gently cooked and blended with cream, Parmesan cheese, and fresh herbs.
Some extra crispy bacon bits garnish your bowl, the salty crunch breaking through the smooth creamy soup.
This is a great soup to reheat for your meal prepping!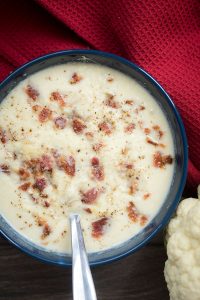 Creamy Chicken and Wild Rice Soup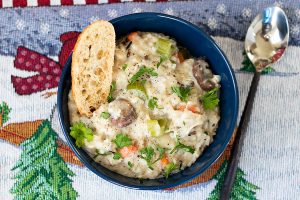 This soup is amazing. Creamy Chicken and Wild Rice Soup (every single word is delicious, right?) is everything you want from chicken noodle soup plus more! It's packed with chicken and vegetables, and is delightfully creamy and rich!
I'm not the biggest fan of mushrooms, but they're my favorite thing in this recipe.
It's a crime to serve this soup without some good crusty bread to dip!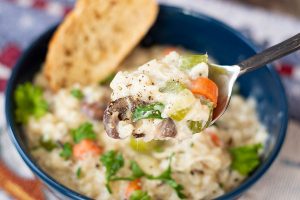 You can survive the cold weather with Chef Shamy's help! Winter Soup will get you through!
Enjoy!