Popcorn
We love popcorn here at Chef Shamy. And this Strawberry Popcorn is no exception! It's delicious and fruity– a perfect snack for a hot summer's day!
We've already experimented with Cinnamon Brown Sugar Popcorn using Chef Shamy Cinnamon Butter. (If you haven't tried it, please do!) Using Chef Shamy Strawberry Honey Butter is a natural next step, and it's a delicious step!
Fruit and popcorn isn't a combo that we often think of, but they really are perfect together!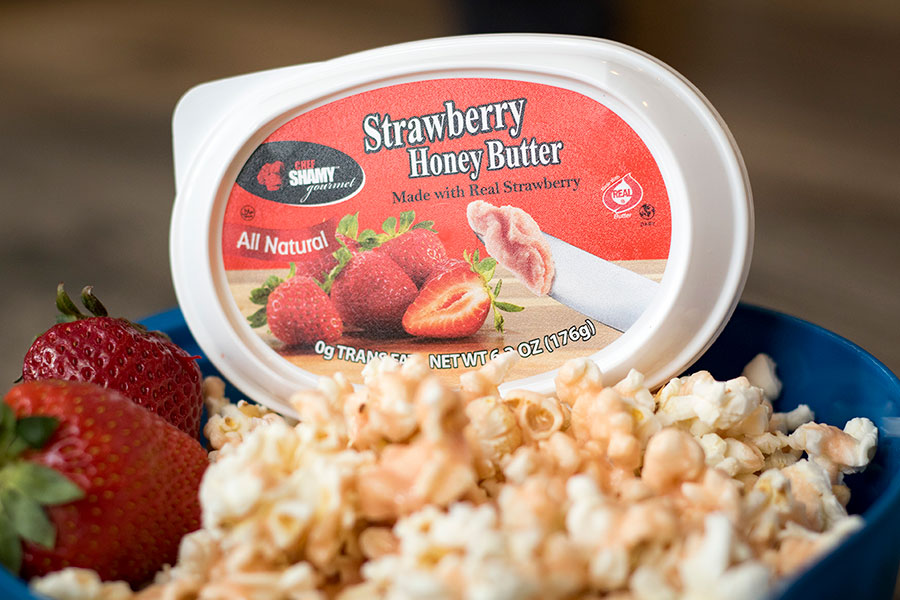 Strawberry
Adding strawberry to popcorn gives a wonderful sweetness that's so different than adding caramel, or some of the other conventional sweet toppings. A little bit of Strawberry Butter will go a long way, as long as it's mixed properly.
The only downside is that the popcorn won't stay fresh for very long this way, but that's never been a problem for me. It's so delish that it's gone within a few minutes!
Enjoy!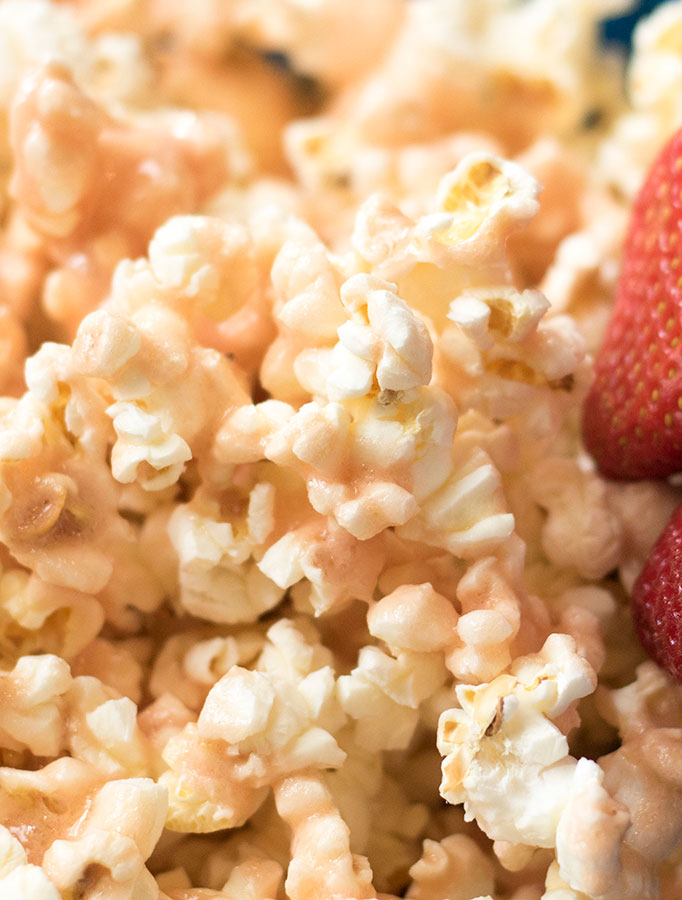 Strawberry Popcorn
Course: Snacks
Ingredients
1/2 cup popcorn kernels

1/2 tsp salt
Directions
Prepare popcorn according to package directions.
Gently melt Strawberry Honey Butter, then drizzle over popped popcorn. Toss occasionally, making sure that the butter evenly coats all the popcorn.
Sprinkle salt over top the popcorn.
Serve immediately.