Grilling Flatbread
Grilled flatbread is a beautiful thing! And once the dough is made, they're not tricky to cook at all. Because it's summer, we cooked them on an outside grill, but you can use a grill pan or a griddle if you prefer. Use what you have!
We used Chef Shamy French Onion Butter to kick these up a couple of notches in the flavor department. And I would recommend it! You could use any of our savory butters, but I think the French Onion is really delicious!
And, you can control the flavor by brushing as much or as little of the butter on the dough as you want!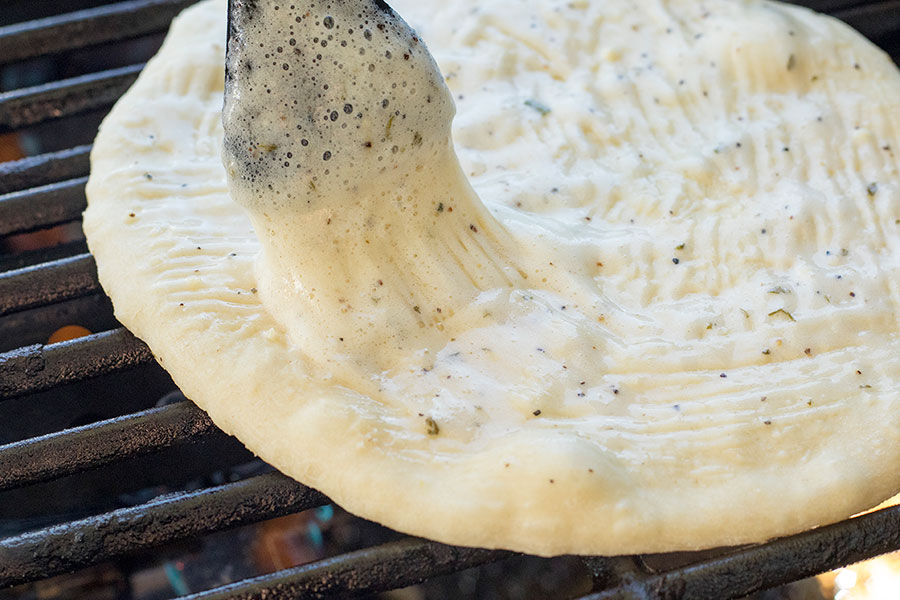 Dough
Speaking of dough: making bread comes with all sorts of challenges. Making the dough shouldn't be one of the them.
Many people are discouraged by homemade bread because they're scared of dough, and of yeast. There's nothing to be afraid of! As long as you follow the instructions and make sure you knead your dough properly, you'll be fine!
Sometimes it can be tricky to know how long to let your dough rise. Personally, I always ignore the time suggestions. Climates are so varied that I follow this rule instead: let the bread rise until it's doubled in size.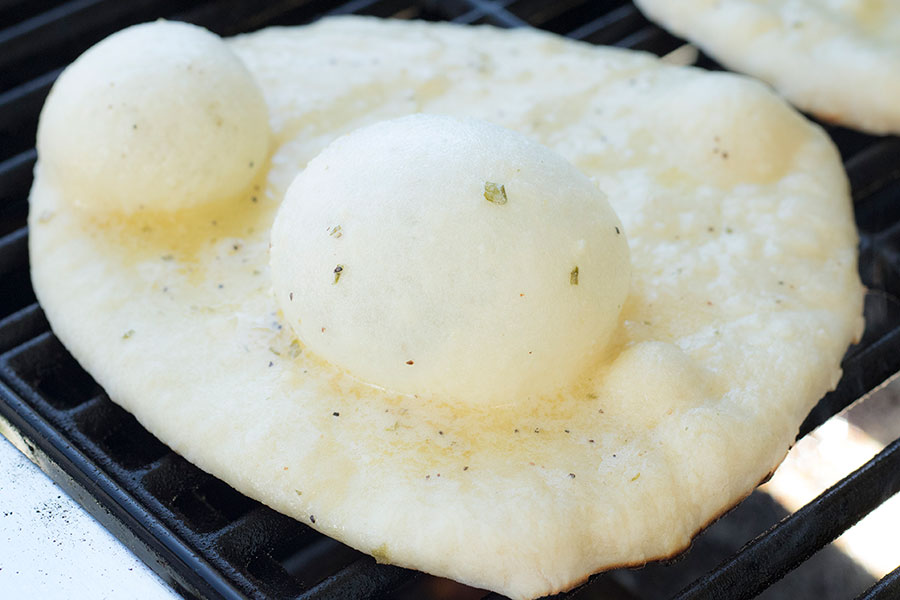 Making Flatbread
Flatbread is different from other breads because, well, it's flat. It also has a really light and airy texture, and if it's done properly. it should puff up when cooked.
The key to flatbread is to roll them really thin. Remember there is yeast in the dough, so it will expand when cooked.
Grilled flatbread is done in about 3-4 minutes. It only takes about 1 1/2 to 2 minutes on each side.
Enjoy!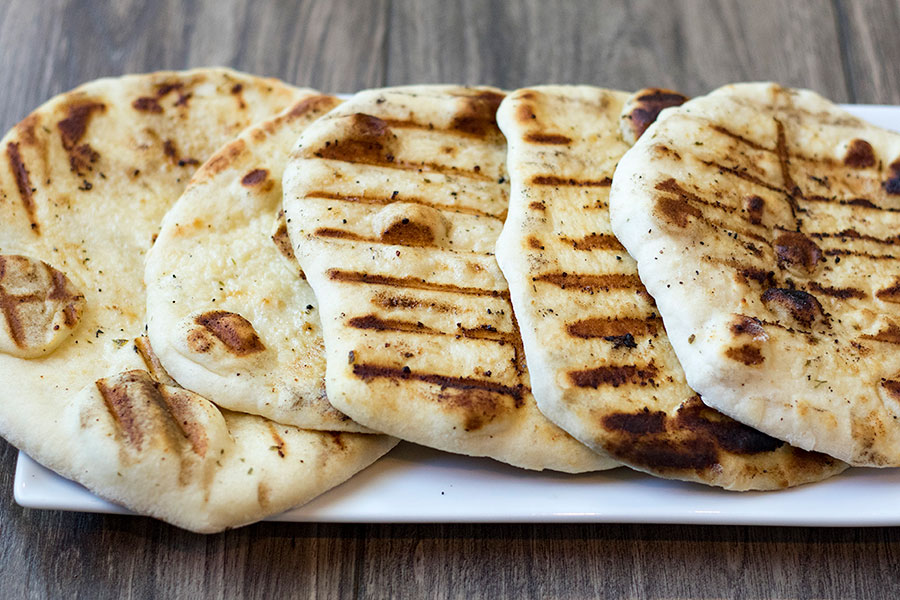 French Onion Grilled Flatbread
Course: Sides
Ingredients
2 tsp yeast

1 tsp sugar

⅔ cup warm water ( warm but not hot)

½ cup warm milk (warm but not hot)

1 T extra-virgin olive oil

1 tsp salt

3 cups bread flour
Directions
In a the bowl of an electric mixer, use the dough hook to mix together the yeast, sugar, water, milk, olive oil, salt, and 1 cup of the bread flour. Gradually add the remaining flour until a dough is formed; it should be pulling away from the sides of the bowl.
Knead the dough 5 minutes, until soft and smooth.
Cover and allow to rest until doubled in size, about 1 hour.
Divide the dough into 8 equal pieces and let rest for 10 minutes.
On a lightly floured surface, roll dough out to your desired shape and size (about 7 inches in diameter)
Place flatbreads on the grill, and brush melted French Onion Butter on top. Cook about 2 minutes, or until grill marks appear.
Flip and cook an additional 1-2 minutes.
Serve warm or at room temperature.
Great plain, with salad, or as substitute for any bread or bun.