Strawberry Rhubarb
It's that time of year, finally! Rhubarb is in season and so is one of the best fruit combinations! Strawberry and Rhubarb Crumble is a great way to utilize both fruits.
I love fruit desserts! They're flavorful without being too sweet. And I don't feel as bad about having a big old serving. Fruit is healthy, right? I'm getting in my 4-6 servings of fruit a day, right? RIGHT?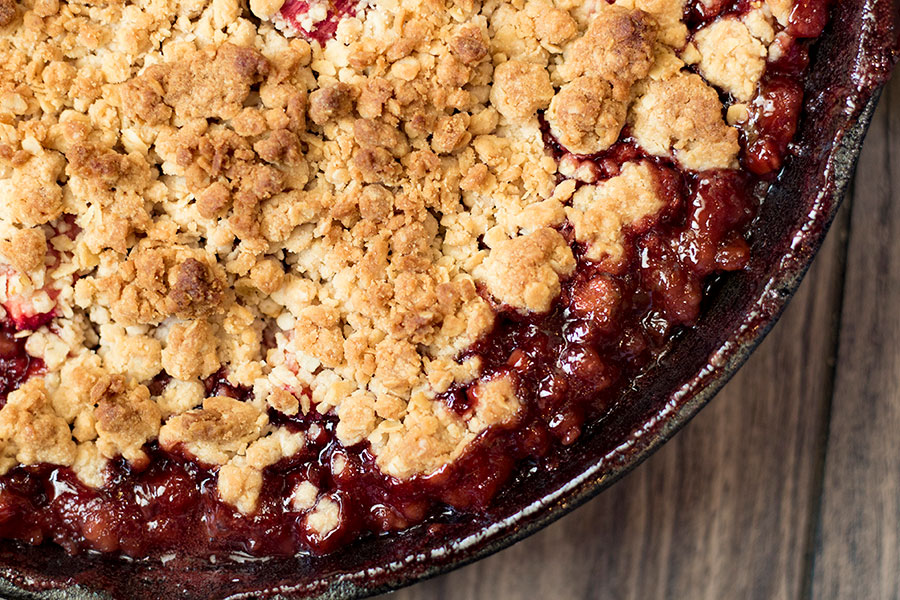 Extra Strawberry
Not only are there fresh strawberries in this recipe, the crumble mixture is flavored with Chef Shamy Strawberry Honey Butter. Sometimes the crumble mixture can be a bit bland and stodgy, but not here!
Strawberry Honey Butter gives a great fruity flavor and little added sweetness. Combined with the fruit, it's just perfect.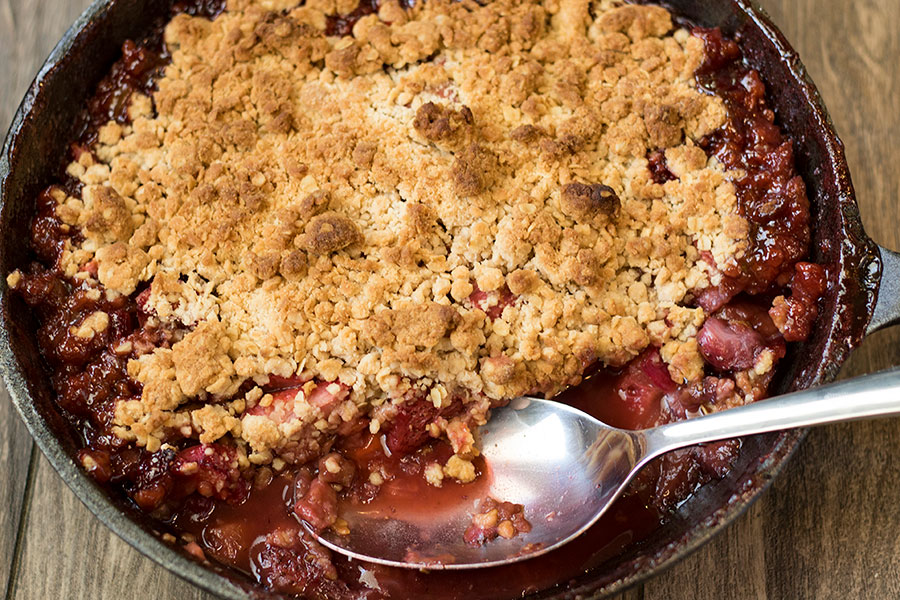 Crumble Choices
So, you could eat it warm. Room temperature. Cold. With vanilla ice cream. With whipped cream. Or with nothing at all.
There's a lot of ways to eat Strawberry Rhubarb Crumble. What's your favorite?
My perfect way is a warm with a big scoop of vanilla ice cream that melts all over. It's an exquisite bite.
Enjoy!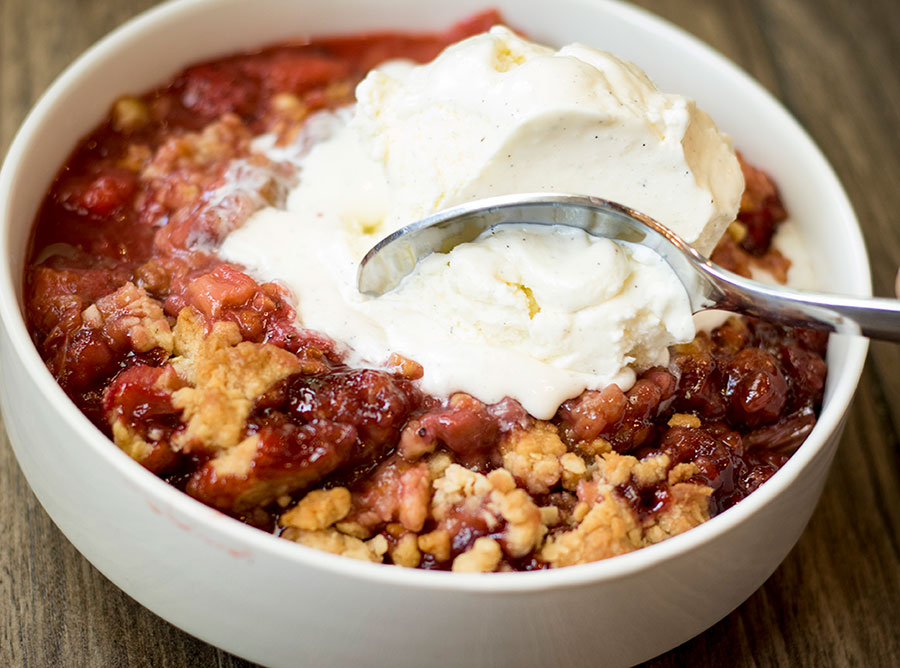 Strawberry Rhubarb Crumble
Course: Dessert, Snacks
Ingredients
2 ½ cups fresh rhubarb, diced

2 ½ cups fresh strawberries, halved

½ cups sugar

1 tsp orange zest

½ T cornstarch

⅓ cup fresh orange juice

¾ cup flour

1¼ cup oatmeal

1 (6.2 oz) tub Chef Shamy Strawberry Honey Butter

Vanilla ice cream, for serving
Directions
Preheat oven to 350° F
In a large mixing bowl, combine rhubarb, strawberries, sugar, and orange zest. Add cornstarch to orange juice and mix together, then add to the fruit. Mix everything together and allow to sit for 15-20 minutes.
In a separate mixing bowl, combine flour, oats, and room temperature Strawberry Honey Butter. Mix until a crumbly mixture.
Pour fruit mixture into a large cast iron skillet or baking dish. Sprinkle crumble topping over the top.
Bake at 350° F for 1 hour.
Serve with vanilla ice cream.