Granola
Strawberry Chocolate Granola is one of my favorite new breakfast solutions. We've made granola before: see here. But I don't think you can ever have too many different variations on the classic oat cereal.
Granola is pretty healthy for you! Of course, it's a lot better to make it yourself. That way you know exactly what's in and there's no weird chemicals or preservatives.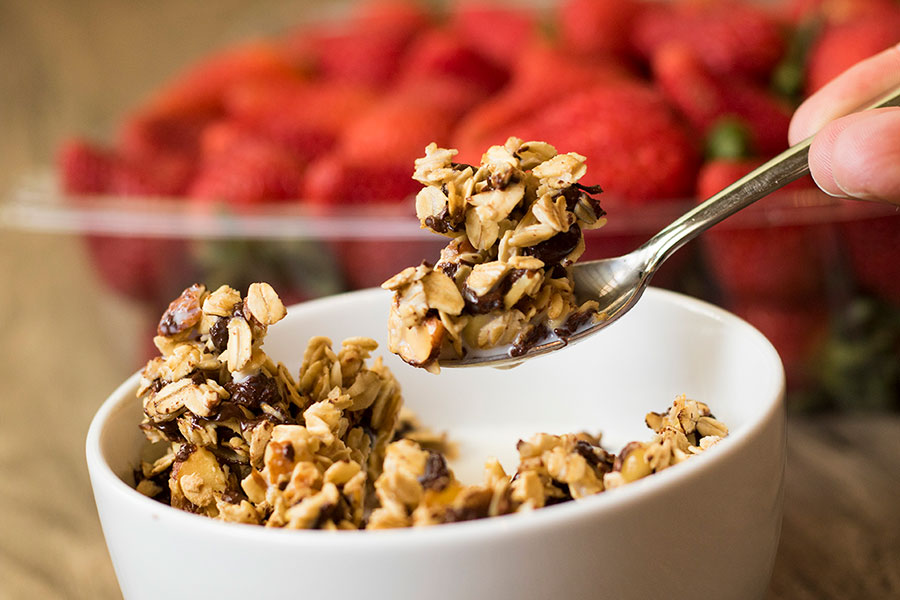 Even the addition of chocolate chips makes for a fairly healthy cereal. We used dark chocolate, which is the healthiest kind. And it tastes absolutely delicious!
There's a lovely hum of fruitiness that comes from using Chef Shamy Strawberry Honey Butter. The Strawberry Butter is melted and mixed with maple syrup and vanilla. That's right, no sugar added! Then the butter/syrup mixture is tossed with oats, almonds, and chocolate chips, then baked.
It's really easy!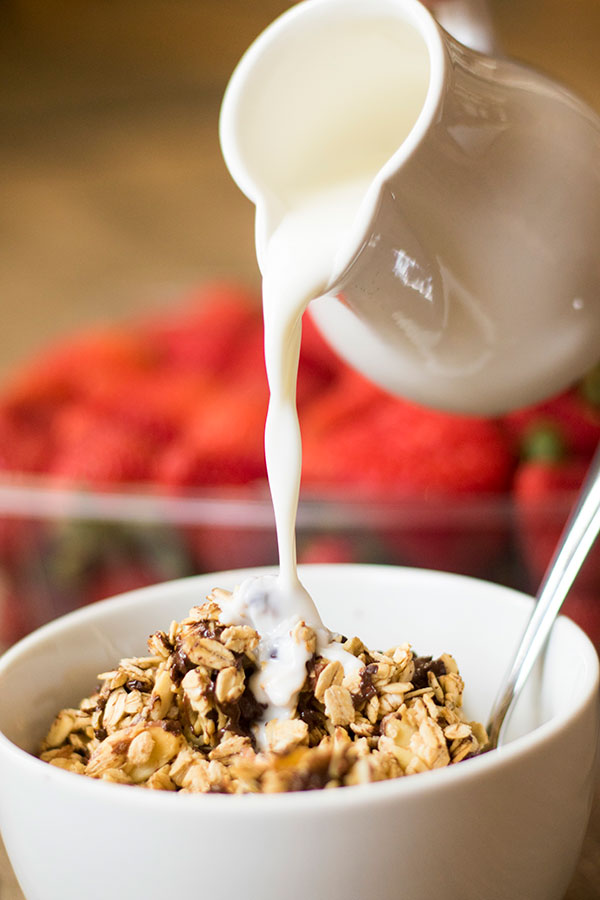 Breakfast or Snack?
The  great thing about Strawberry Chocolate Granola is there are lots of different ways to enjoy it! I love granola in the morning with milk. In fact, this recipe is perfect for it because it makes the milk a little chocolate-y. Yum!
But you could also just eat it as a snack. Or put it in a parfait.
Add some granola to your pancake batter for a delicious crunch! Or just eat it with some fresh berries.
Try putting some in your oatmeal! Or it works great as an ice cream topping!
See? There are tons of ways to enjoy!
What's your favorite?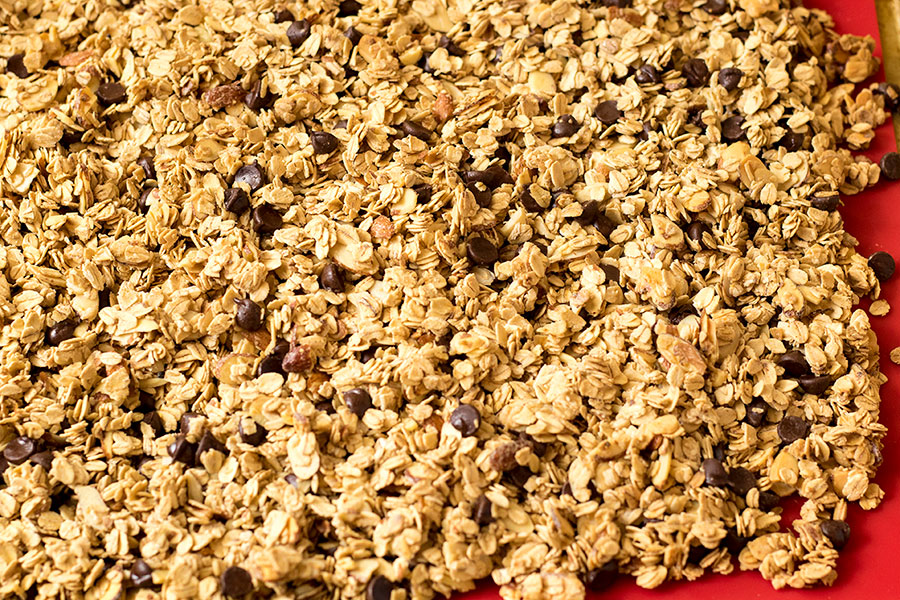 Healthy Options
We live in a world of ever increasing convenience. And that's especially true when it comes to food!
Breakfast is the hardest meal– it's often rushed. And many of the "convenient" breakfast options are full of sugar! We all know how important it is to fuel your body in the morning, and granola is a great way to do it!
Enjoy!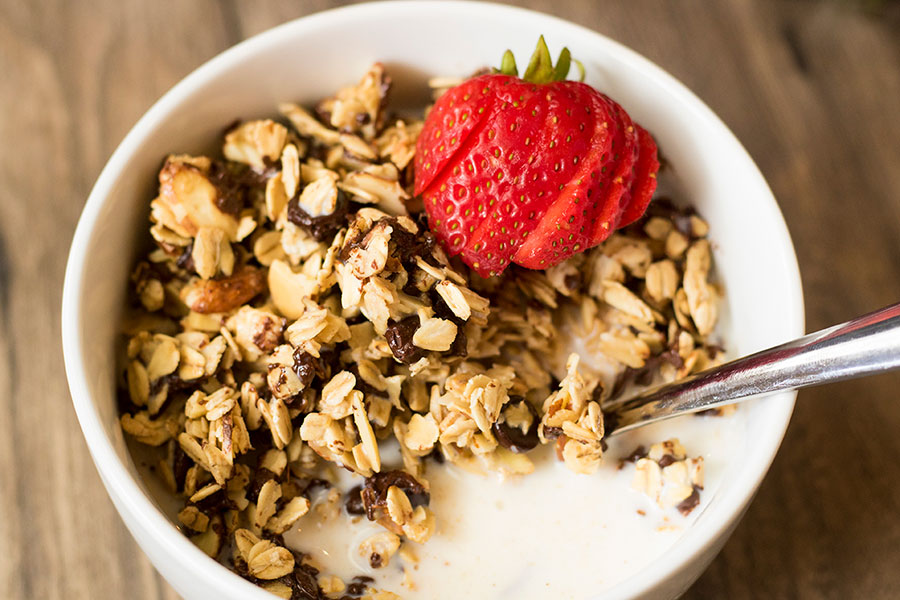 Strawberry Chocolate Granola
Course: Breakfast, Snacks
Ingredients
4 cups rolled oats

5 oz sliced almonds

½ cup maple syrup

1 tsp vanilla extract

½ tsp salt

1 cup dark chocolate chips
Directions
Preheat oven to 300° F
In a large mixing bowl, combine oats and sliced almonds.
In a separate, microwave safe, bowl, gently melt the Strawberry Butter. Once melted, add maple syrup, vanilla extract, and salt. Stir to combine.
Pour mixture over the oats and almonds. Mix until full combined. Add the chocolate chips until fully incorporated.
Dump mixture onto a sheet pan, and spread out. Press down using a spatula.
Bake at 300° F for 30-40 minutes, or until golden brown and dry to the touch.
Allow to cool completely before breaking into chunks. Otherwise, the chocolate chips will still be melted and spread all over.
Store in an airtight container