Rice Krispie Treats
Pumpkin Spice Krispie Treats are a fun twist on the classic cereal dessert. We've done several variations on these delicious marshmallow treats before– my favorite is this one.
But this time of year, when pumpkins spice rules our taste buds, it's fun to have a treat that tastes exactly like fall– and it does!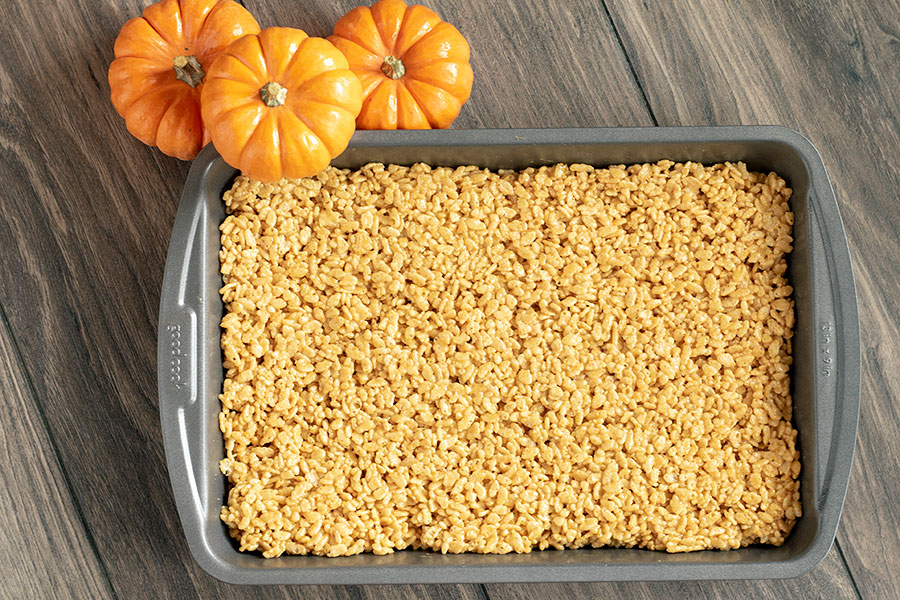 It's such a simple thing to make– butter, marshmallows, and rice cereal. This recipe calls for Cinnamon Honey Butter— it gives a great kick of cinnamon to the melted marshmallow mixture– as well as pumpkin puree and pumpkin spice.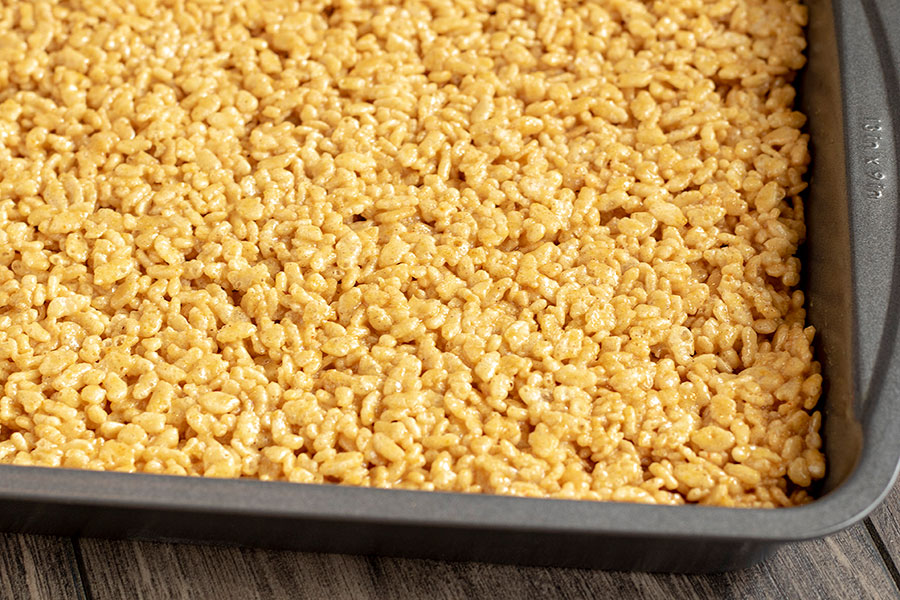 Pumpkin Spice
So what is this thing that people obsess over? There's no pumpkin in it at all– it's just a mix of spices. Also known as mixed spice, Pumpkin Spice is a combination of cinnamon, nutmeg, ginger, cloves, and allspice.
It's easy enough to make your own if you want, but I think it's easier to buy it. This time of year it's easy to find and inexpensive to buy.
There's something about adding it to the crunchy marshmallow that's just so satisfying!
Enjoy!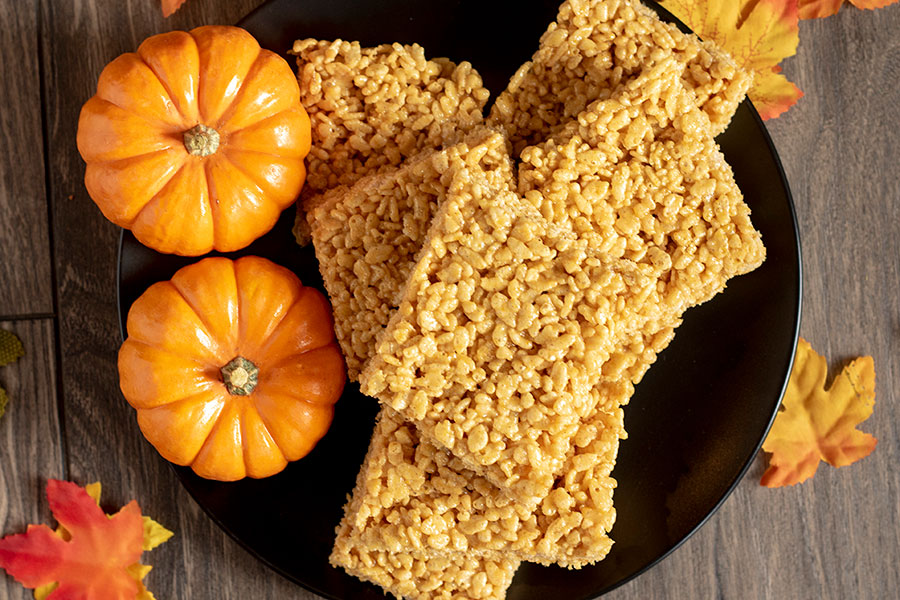 Pumpkin Spice Krispie Treats
Course: Dessert, Snacks
Ingredients
¼ cup pumpkin purée

10 oz bag mini marshmallows

½ tsp pumpkin pie spice

7 cups crispy rice cereal
Directions
In a large saucepan. melt Cinnamon Butter over medium heat. Add pumpkin puree, marshmallows, and pumpkin pie spice. Mix until combined and marshmallows are melted.
Take off heat, and allow to cool for 5 minutes.
Pour cereal into the marshmallow mixture and mix to combine. Press into a greased 9×13 pan.
Allow to cool completely, then cut into squares and serve.