Oatmeal Cookies
Loaded Oatmeal Cookies is a great way to put a twist on one of the most classic cookies. And when we say loaded, we mean loaded. There are two cups of add ins! More on that later.
Oatmeal cookies can sometimes be a little boring. Many people love putting raisins in there. I'm not a fan of raisins, but I understand the need to add something.
So let's talk about it.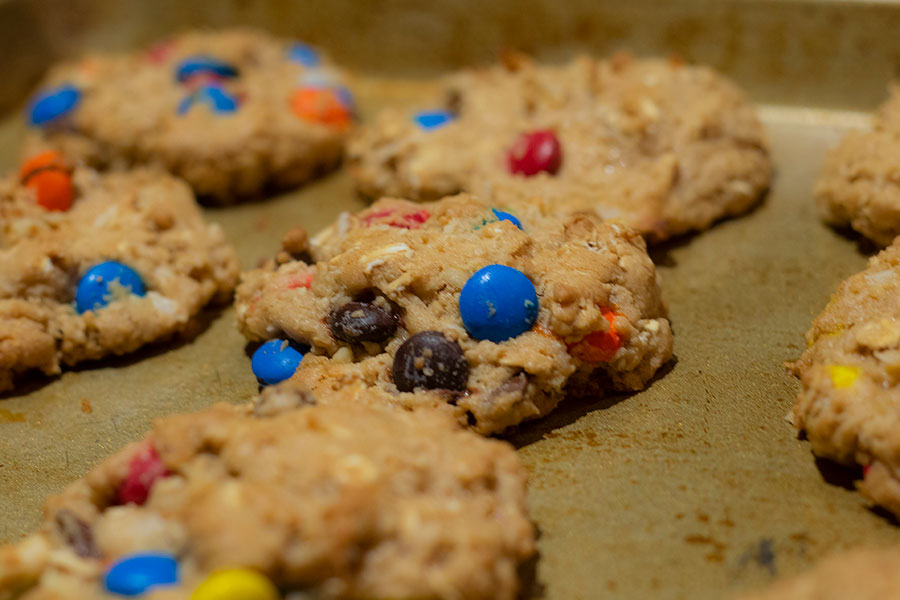 Add Ins
You could add raisins if you wanted. Our recipes calls for chocolate chips, chocolate candies, shredded coconut, and chopped walnuts.
You can use whatever you want. Here are some other things you could add:
-peanut butter pieces
-butterscotch chips
-pecans
-sliced almonds
-raisins
-dried fruit
As long as your add ins measure about 2 cups, you'll be set. It's fun to experiment with different combinations!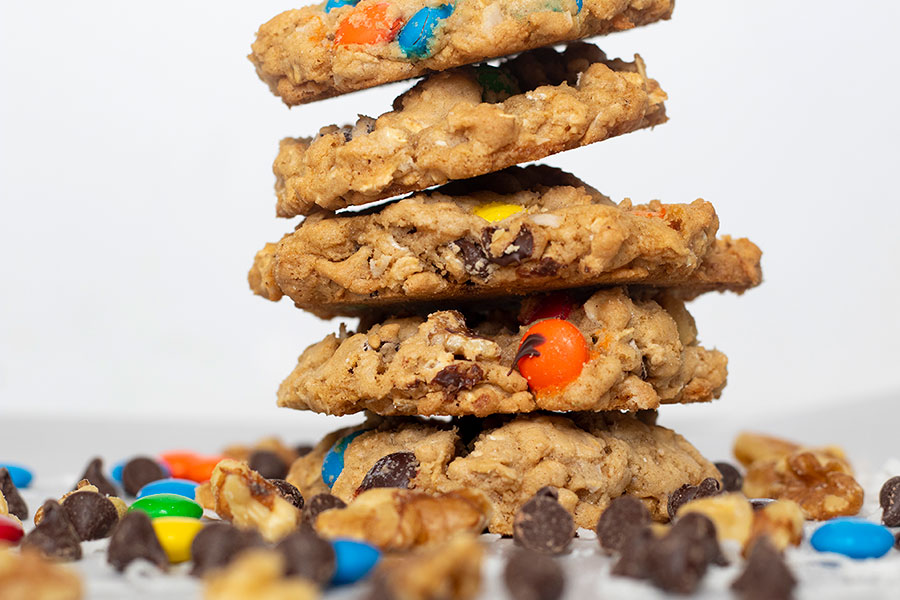 Baking
Cookies are pretty straightforward. This recipes uses Chef Shamy Cinnamon Honey Butter, which provides a lovely undertone of cinnamon sweetness. It's a great compliment to all your add ins.
When baking, make sure that you're measuring correctly. Here's a few tips for measuring our butter for baking.
Cookies are a special treat that bring people together! Enjoy!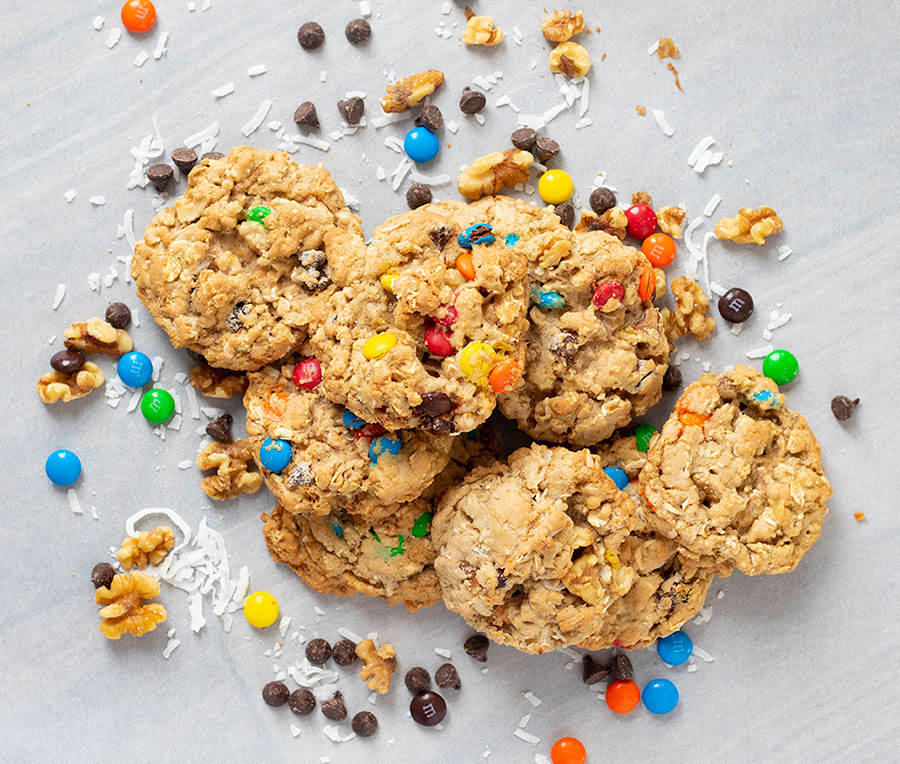 Loaded Oatmeal Cookies
Course: Snacks, Sweets, Dessert
Ingredients
1 cup brown sugar, packed

½ cup sugar

2 eggs

1 T vanilla extract

2 cups old-fashioned oats

2 cups flour

1 tsp baking soda

½ tsp salt

2 cups add ins. We used:

1 cup M&Ms

½ cup chocolate chips

½ cup chopped walnuts

½ cup shredded coconut
Directions
Preheat oven to 350° F.
In a large mixing bowl, combine butter, sugars, eggs, and vanilla extract until combined. Add oats, flour, baking soda, and salt. Mix until combined.
Mix add ins into the cookie dough with wooden spoon.
Use a cookie scoop to put cookie dough on a greased baking pan.
Bake at 350° F for 11-13 minutes. Allow to cool.
Makes 2 dozen.