I Scream, You Scream
We all scream for No Churn Ice Cream!
Ice Cream is one of my favorite things in the entire world. And homemade ice cream even more so. When I was growing up, we had one of those big ice cream makers that you loaded with ice cubes and salt, then turned a big crank to churn it. It produced delicious ice cream, but we didn't do it very often because it was so much work!
If you're gonna make ice cream yourself, no churn is the way to go. It's really easy to make, and the possibilities of flavors are endless!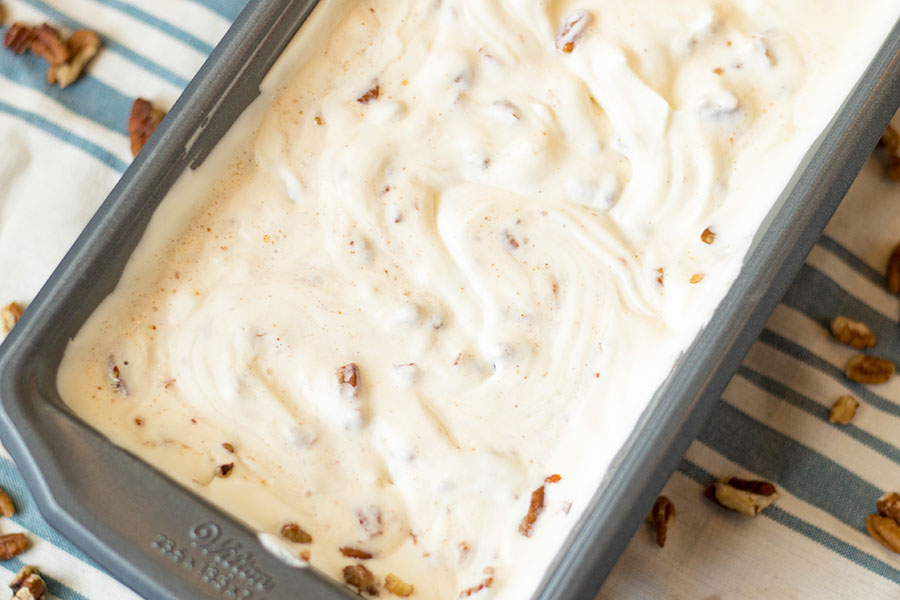 Cinnamon Butter Pecan
One of my personal favorite flavors has always been butter pecan. It's slightly sweet with a great nutty crunch. So we adapted the recipe to include Chef Shamy Cinnamon Brown Sugar Honey Butter!
Simply toast the chopped pecans in a pan with Cinnamon Honey Butter, and then mix them into your no churn ice cream mix!
The Cinnamon Honey Butter adds the perfect amount of sweetness, while toasting the nuts really bring out their flavor.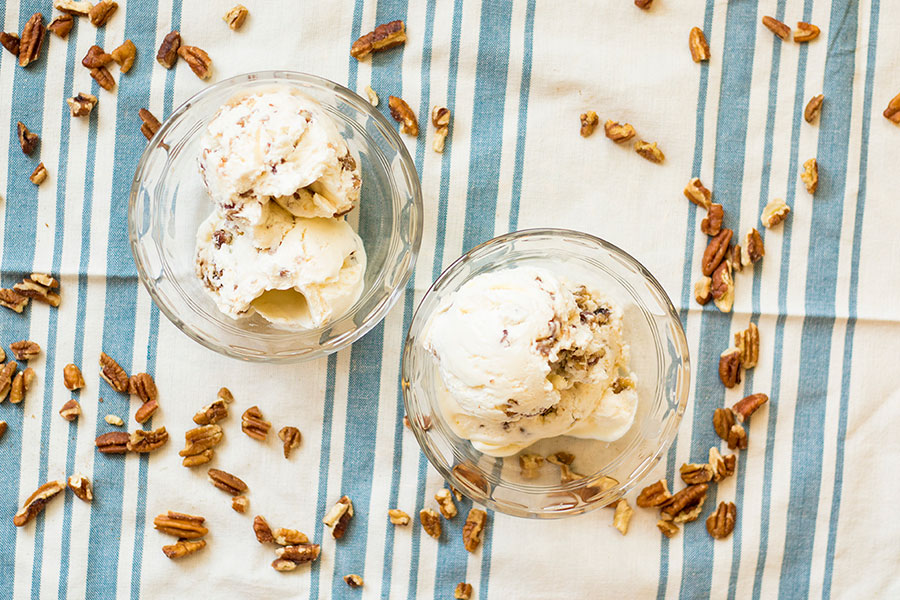 No Churn
Technically, you do need to whip some cream, but there are many machines and contraptions that can do that for you.
While I was sure that the ice cream would taste good, I was skeptical about its texture. How could the texture be right if it wasn't churned?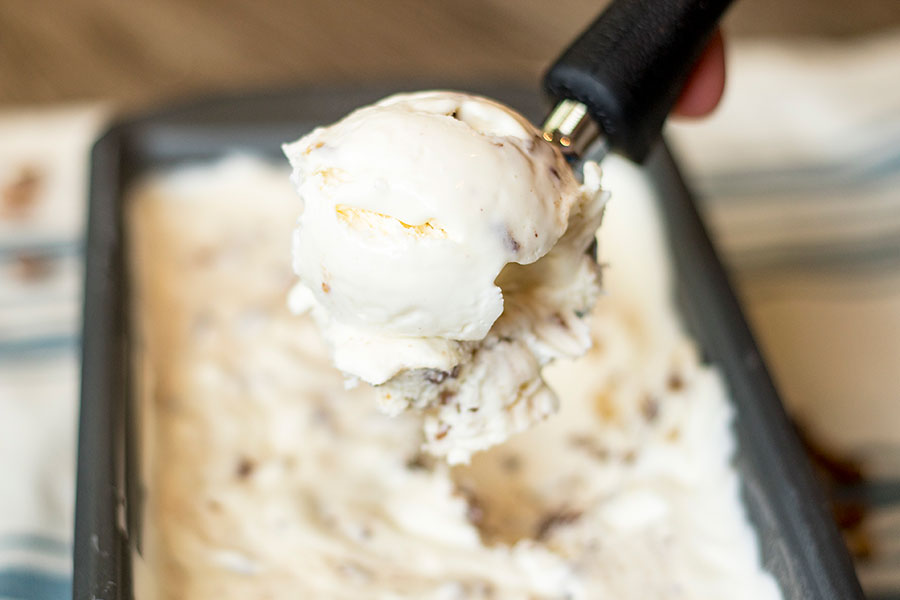 But have no fear. The texture is excellent, and exactly what you expect ice cream to be!
Try our delicious Cinnamon Caramel Sauce on top!
Enjoy!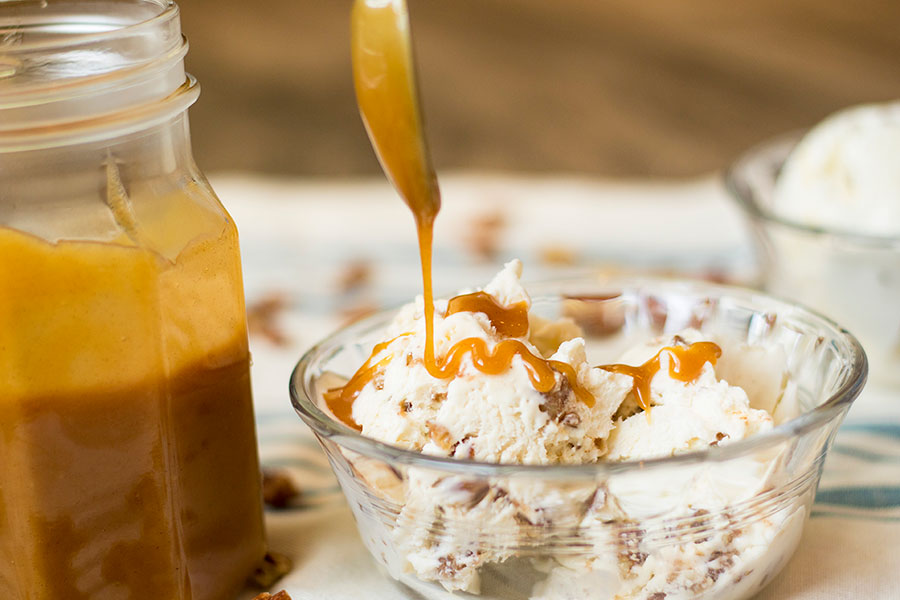 Cinnamon Butter Pecan No Churn Ice Cream
Course: Dessert, Sweets, Snacks
Ingredients
2 cups heavy cream

14 oz can sweetened condensed milk

2 tsp vanilla extract

1 cup finely chopped pecans
Directions
In a large bowl, whip the cream until holding stiff peaks. Gently fold in sweetened condensed milk and vanilla, until well combined. Try not to knock too much air out of the whipped cream.
In a skillet, mix pecans with Cinnamon Honey Butter over medium heat. Toast for 3-5 minutes. Don't let them burn!
Allow nuts to cool completely, then add to the ice cream mixture. Fold to combine.
Pour mixture into a deep bread pan and cover with foil. Freeze 6-8 hours, or overnight.
Serve with additional pecans or caramel sauce.