Caramel
Caramel sauce is a lost art these days. It's so easy to just buy caramel at the store. But homemade is so much better!
This recipe only has 4 ingredients, but it's still a little tricky to make. As long as you follow the instructions, you'll be fine!
The one secret ingredient is Chef Shamy Cinnamon Brown Sugar Honey Butter. Adding a little bit of cinnamon and honey flavor to the caramel makes it a bit more rich, and a lot more tasty! There's such a deep flavor: it's the best caramel I've ever had!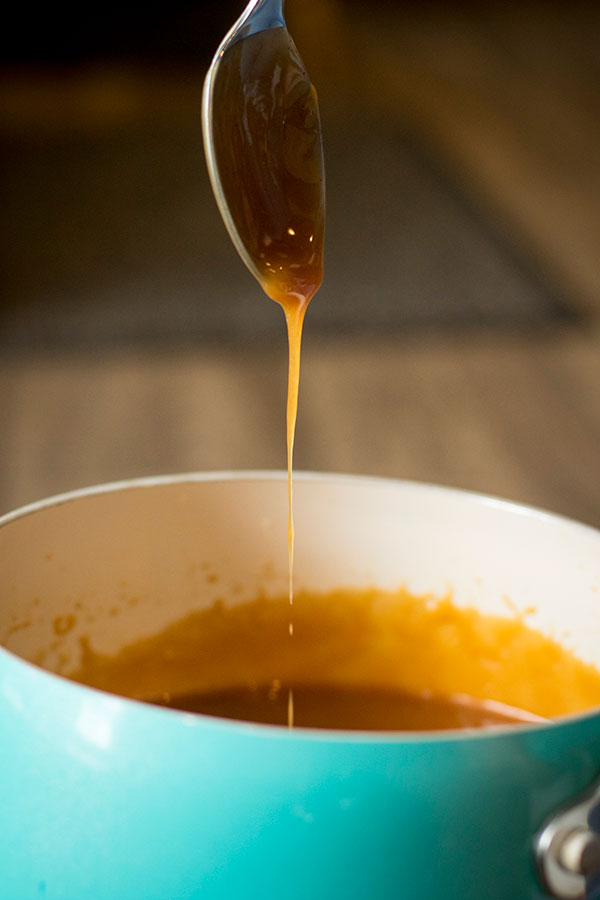 The Process
Okay. Here we go. Make sure your pan and spoon are really clean to start, otherwise the sugar may crystallize.
Then add your sugar and water to a saucepan and stir until the sugar has dissolved.
This is an important step. If the sugar isn't dissolved fully, then the caramel sauce will be grainy.
After that, don't touch it! Seriously. No stirring whatsoever.
The sugar water will start to boil, but if you stir it, it will crystallize!
Once the sugar has reached a lovely amber color (you'll be able to smell it, and it's an amaaaazing smell), whisk in the Cinnamon Honey Butter.
When the butter's fully melted, add your heavy cream and whisk that in. Make sure the heavy cream is room temperature, or your sauce might split.
You're done! Let it cool down for a few minutes, then pour it into a jar and store it in your fridge.
It's a specific, detail oriented process, but it's not really that difficult if you're careful with each step!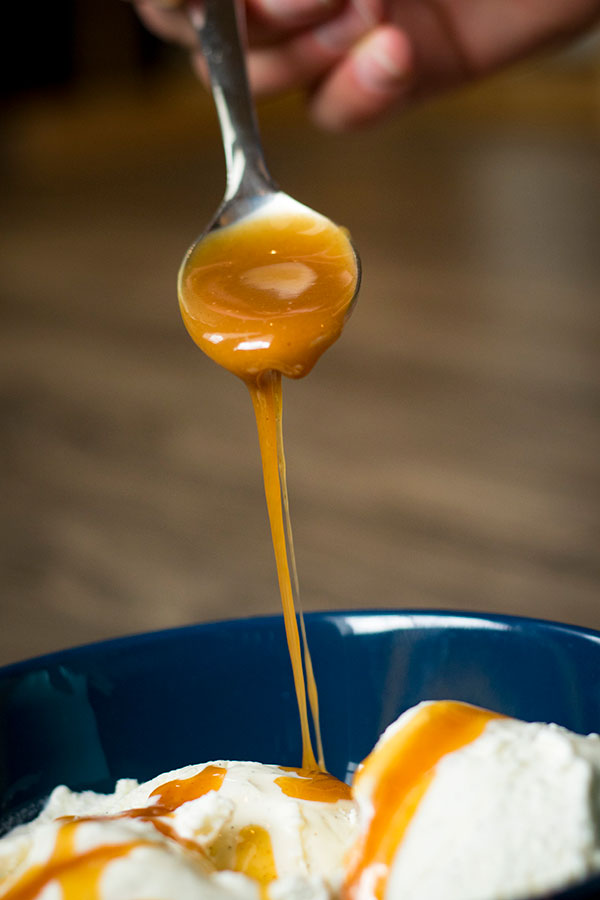 Caramel Sauce
I love this sauce served over vanilla ice cream. Oh, it's so good.
But I've also dipped apples in it, and pour it over popcorn. There's a lot of different things you can do with a good homemade caramel.
What are you going to do with it?
Enjoy!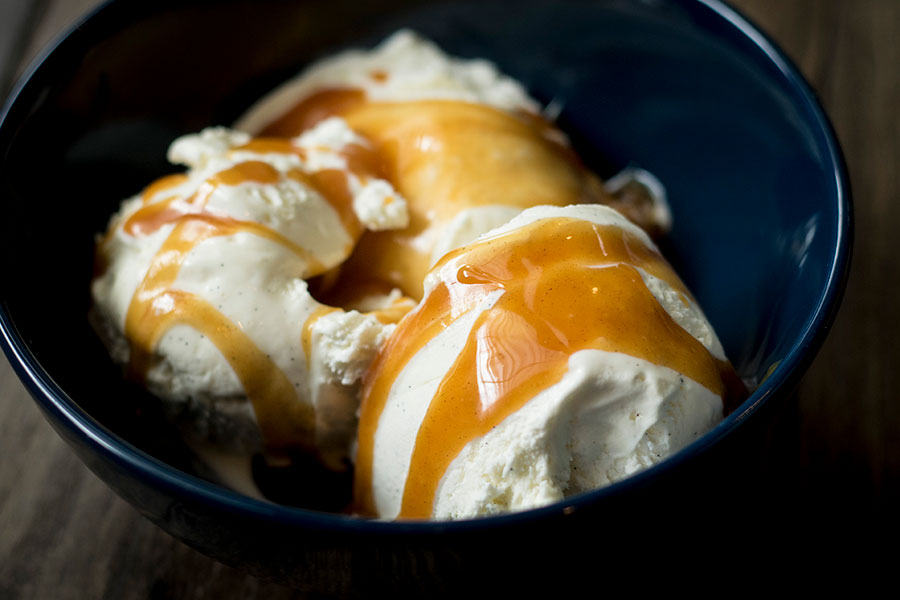 Easy Cinnamon Caramel Sauce
Course: Dessert, Sides
Ingredients
1 cup granulated sugar

¼ cup water

½ cup heavy cream, at room temperature
Directions
In a medium saucepan over medium heat, stir sugar and water together until the sugar has dissolved.
Once the sugar has dissolved, DO NOT STIR AGAIN! Cook until the sugar has turned an amber color, about 350°.
Add Cinnamon Honey Butter and whisk together until incorporated fully. Remove pan from the heat, and slowly whisk in the room temperature heavy cream
Cool 5-10 minutes, then serve.
Store in an airtight container in the fridge.