Pasta Dishes
One of my absolute favorite foods is pasta. It's so versatile– so many things you can do with it and so many flavors it can take on. Fresh Tomato Basil Pasta is now one of my mew go-to pasta recipes, not only because it's super easy to make, but also because it's got simple and delicious flavors!
Oftentimes pasta dishes can be heavy and laden with cream or cheese. And there's definitely a time and place for that– usually in American-Italian restaurants.
But true Italian pasta dishes are usually not so heavy! They don't make you feel like you should never eat again.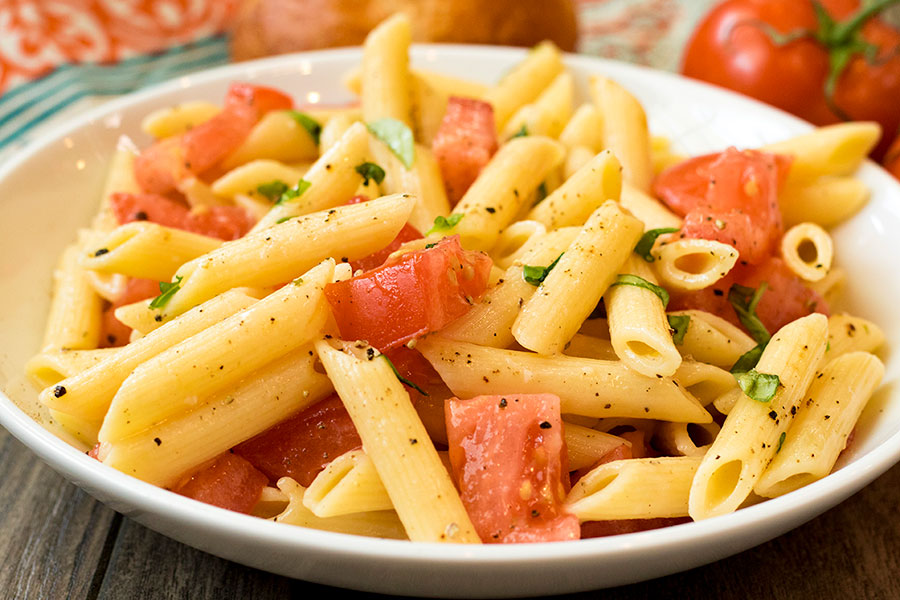 Tomato Basil
Tomato and basil is a classic flavor combination, and one that feels very fresh. I think that's why I like this recipe– it feels healthy and light; more authentically Italian.
Of course, both the tomatoes and the basil are fresh.
Fresh tomatoes are a thing of beauty. When I was a kid, I didn't like tomatoes. I don't know why! But now, I love them.
I like using roma tomatoes– I think the flavor is more evenly distributed through the whole fruit than in other varieties.
Fresh basil can be found in most grocery stores' produce section. Many times you can even buy a potted basil plant!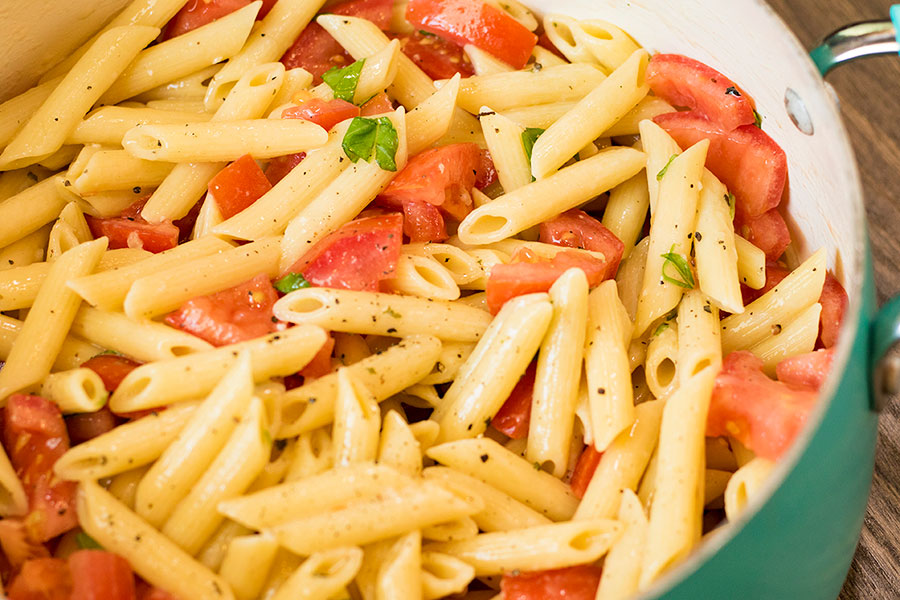 Garlic Butter
The key ingredient that brings the whole dish together is, of course, Chef Shamy Garlic Butter.
Gently tossing the warm pasta in the right amount of Garlic Butter gives a great garlic flavor. Add your two fresh ingredients, a little salt, and some fresh cracked black pepper, and you've got a delicious meal.
Two tips:
-Make sure to cook the pasta al dente. That means there's still a little bit of a bite to it. If you over cook the pasta, it can gets mushy or gummy, and when you toss it in the Garlic Butter, it will fall apart.
-Don't leave out the fresh lemon juice. It really highlights the tomatoes and basil!
Enjoy!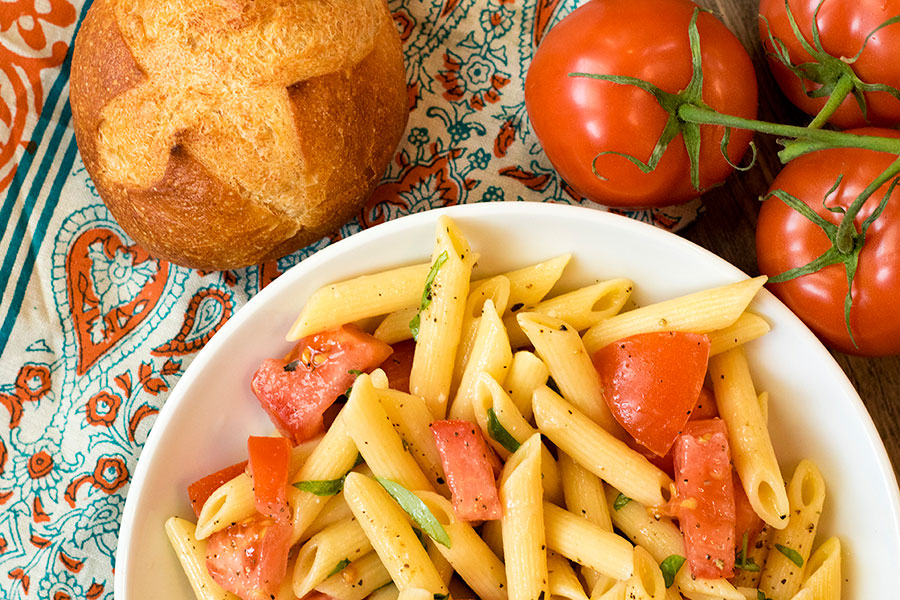 Fresh Tomato Basil Pasta
Course: Dinner
Ingredients
16 oz. penne pasta

4 large ripe tomatoes, diced

¾ cup fresh basil, chopped

3-4 T fresh lemon juice

Salt and pepper to taste
Directions
Cook pasta according to package directions. Don't forget to salt the water! Cook al dente. Drain, and put back into the pot.
Add Garlic Butter and toss gently, allowing butter to melt and coat all the pasta evenly.
Add diced tomatoes, basil, and lemon juice. Toss to combine.
Salt and pepper to taste.
Serve immediately.