Gratin
Our new Tomato Eggplant Zucchini Gratin is a perfect vegetable side dish for any occasion! It's great for a holiday feast, or a weeknight dinner.
Gratin is a common French technique. Usually cooked in a shallow dish, breadcrumbs or cheese are used on the top to create a crunchy crust. We're most familiar with a potato gratin, but this version is healthier!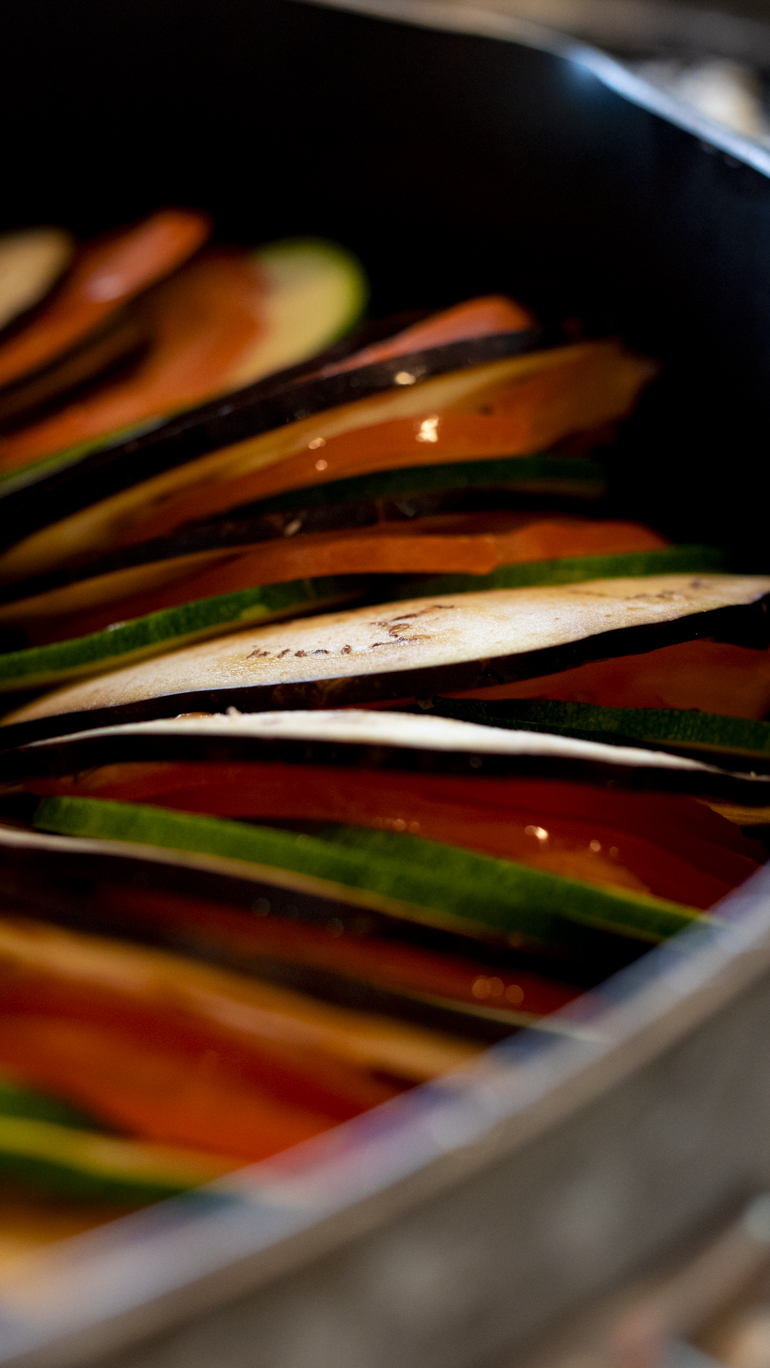 Tomato, Eggplant, and Zucchini
This recipe starts with prepping your veggies. You'll need tomato, eggplant, and zucchini. Cut them all into thin slices, and try to make them equal. We're looking for 1/4 of an inch or so. It takes some time, but it's worth it!
Once you have all your slices, arrange them in a baking dish, alternating tomato/eggplant/zucchini. It creates a cool red/purple/green pattern. If you're using a circular dish, like we did, you can arrange the veggies in a circle. If it's square or rectangular, arranging them in rows is beautiful!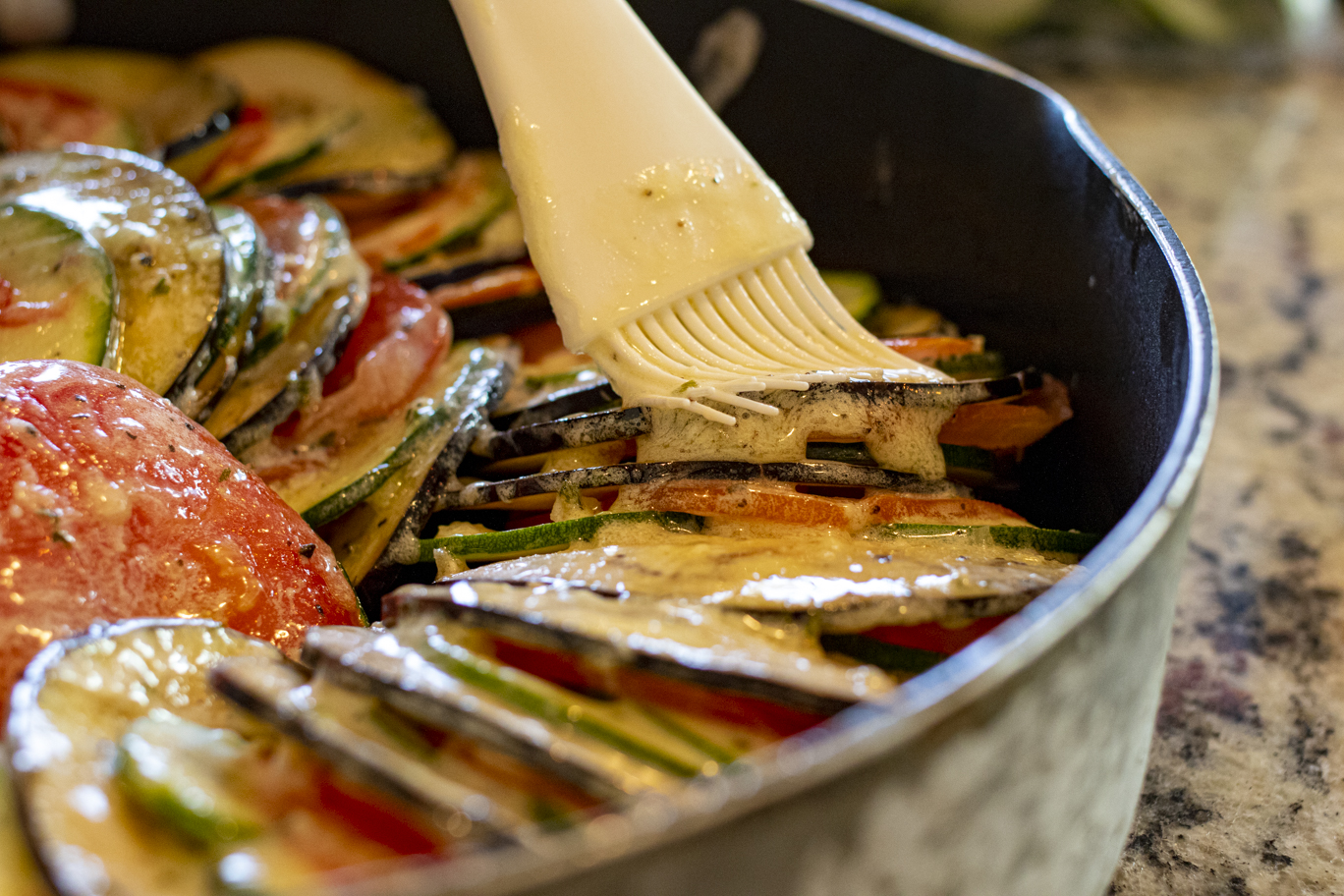 Flavor
All three of these veggies are delicious, but they still need a little of help. So we're starting with our Fresh Churned Garlic Butter, and we're brushing it liberally over the veggies. It adds amazing flavor. Some Italian seasoning, salt, and pepper helps even more! Some Parmesan cheese goes on top, then it bakes!
Enjoy!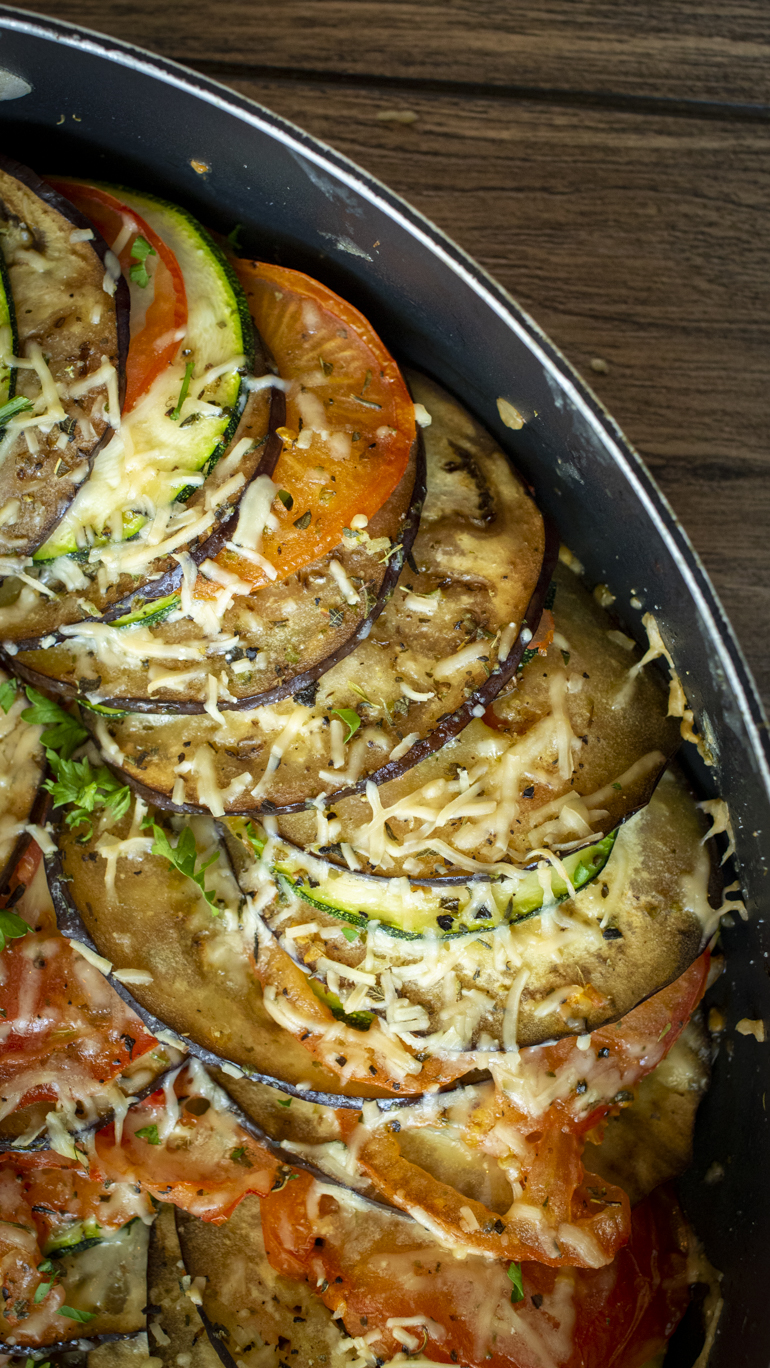 Cheesy Tomato Eggplant Zucchini Gratin
Course: Sides, Dinner
Ingredients
2 eggplants, sliced thin

2 zucchini, sliced thin

1 lb tomatoes, sliced thin

5 oz Fresh Churned Garlic Butter, melted

1 tsp Italian seasoning

½ cup shredded Parmesan cheese

Salt and pepper, to taste
Directions
Preheat oven to 375° F.
Layer eggplant, zucchini, and tomatoes in a baking dish, alternating between the three.
Brush with melted Garlic Butter. Season with Italian seasoning and Parmesan cheese. Salt and pepper.
Bake at 375° F for 30-40 minutes, or until vegetables are soft.
Serve.