Thanksgiving Leftovers
The table's been set. The turkey's out of the oven. The potatoes are creamy and delicious. You've been slaving all day (really a couple days) and the Thanksgiving feast has finally arrived. You're tired and hungry, but it'll all be worth it when the family sits down together for a nice meal and–
IT'S OVER? It's over. Not even half an hour has passed, and everyone's complaining about being too full and back to watching football. Hours of cooking, and now, all you have to look forward to is cleanup.
And leftovers.
Leftovers can be a tricky thing. No one wants to waste food, and yet, no one wants to eat the same thing for 5 days. Thanksgiving leftovers can be extra difficult because there is usually so much food left!  You can't possibly eat it all! But have no fear, Chef Shamy is here!
Here are 4 easy and delicious ideas of how to transform your Thanksgiving leftovers into meals you actually want to eat!
Leftover Mashed Potato Bites: It's the perfect thing for your leftover mashed potatoes, and it's flavored with Chef Shamy Parmesan Basil Garlic Butter, bacon, and chives!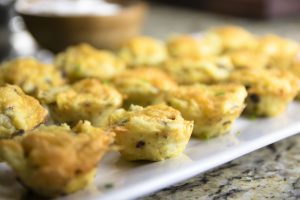 Do you have a ton of leftover mashed potatoes? Make them into a Leftover Mashed Potato Waffle Sandwich! Not only does this use mashed potatoes, but you can use up some turkey, stuffing, and cranberry sauce. Get creative with what you put inside the sandwich!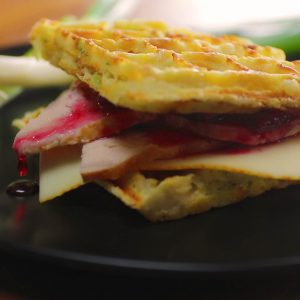 Chef Shamy French Onion Butter is the star of the show with these French Onion Asiago Turkey Cranberry Sliders! Put some turkey and cranberry sauce on a pretzel bun, or use leftover dinner rolls!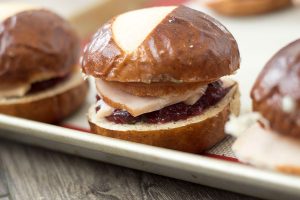 Parmesan Garlic Leftover Potato Pancakes:  you had me at Parmesan Garlic. These are literally 50% cheese, so believe me when I say they're divine!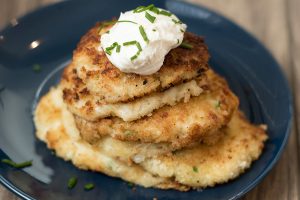 Enjoy! Have #AButterHoliday this year!