Mexican Street Corn
Mexican street corn is a classic Mexican street food. It's amazing!
This recipe takes all the ingredients of street corn and turns it into a flavorful dip. It's creamy, a little spicy, and packed with delicious corn flavor.
During the summer months, it's always better to use fresh corn. Just cut the kernels off the cob and cook them with the other ingredients.
For non-summer months, you would be fine to use frozen or canned corn. There's plenty of flavor here to punch things up.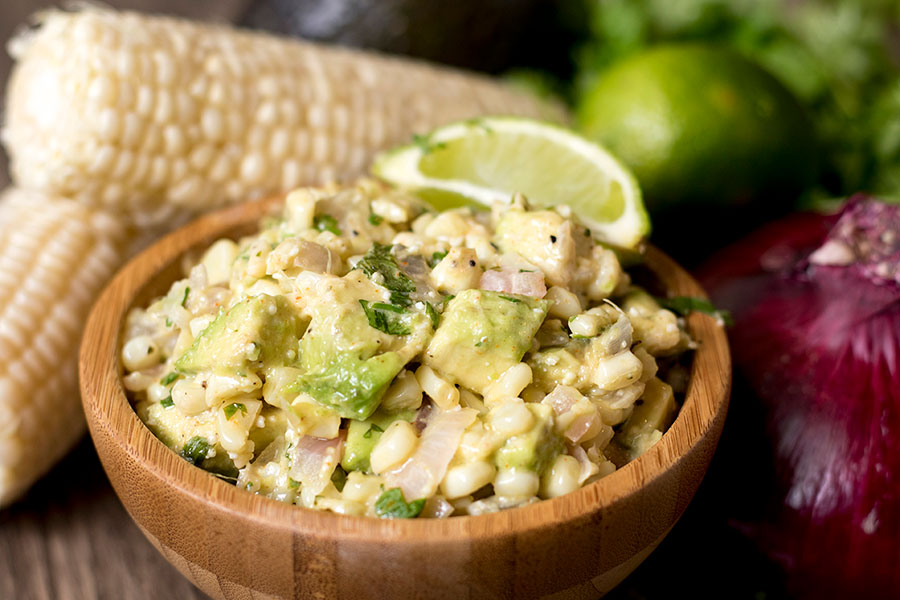 Two Special Ingredients
This salsa has two ingredients that, while unusual for street corn, add a lot of great flavor!
The first is Chef Shamy Garlic Butter. We all know it tastes incredible. The corn and onions soak up all the garlic flavor, and the butter mixed the the mayo and cheese is creamy and delicious.
The second is avocado. It adds another fresh, creamy ingredient — it make it feel almost like a corn guacamole. I love avocado, so no complaints from me!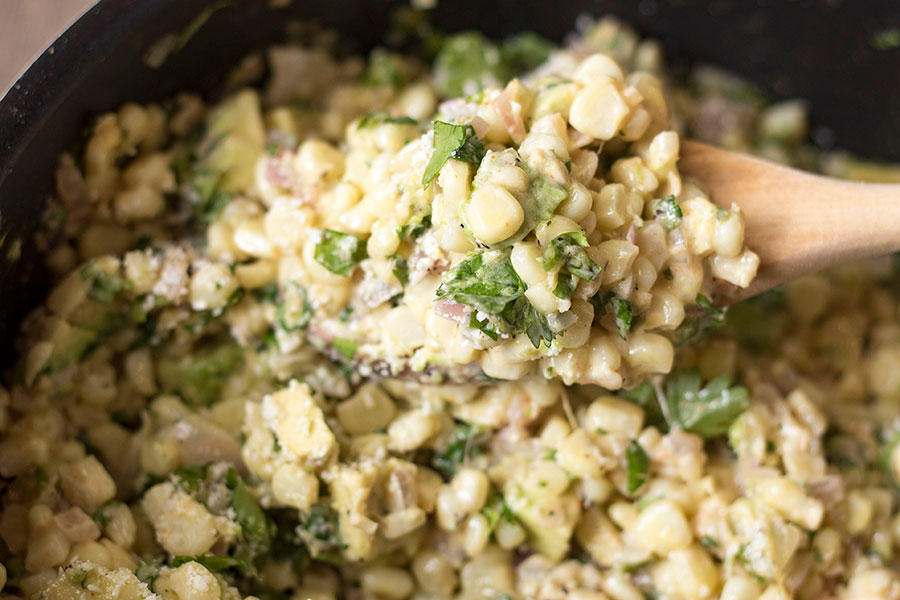 Versatility
Mexican Street Corn Salsa is so versatile that you could use it for almost anything.
When we made it, a lot of it disappeared with a bag of tortilla chips. For a fun platter, use blue corn chips and you'll have a colorful appetizer!
Next I'm going to try putting it inside a quesadilla with some extra cheese. You could also serve on tacos or use as a side salad with a nice piece of steak!
The possibilities are endless!
Enjoy!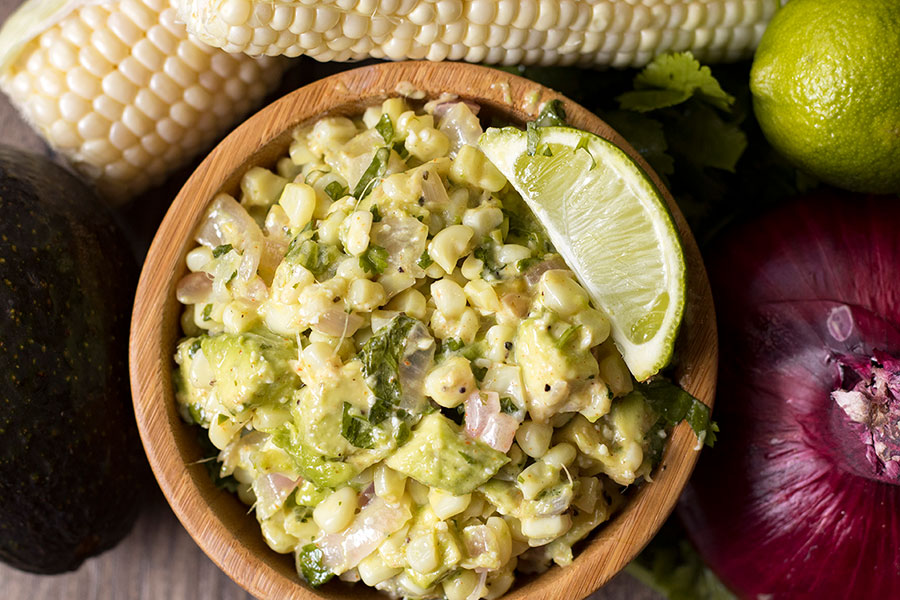 Mexican Street Corn Salsa
Course: Sides
Ingredients
4 ears fresh corn husked and kernels cut from cob

1 jalapeno stemmed, seeded and finely diced

salt and pepper to taste

½ cup red onion, diced

2 ½ T mayonnaise

2 T fresh lime juice

½ tsp cayenne pepper

½ cup Cojita cheese

1 avocado, peeled and diced

¼ cup cilantro leaves, chopped
Directions
Melt Garlic Butter in a large skillet over medium heat. Add corn, jalapeno, and onion. Stir to coat evenly with Garlic Butter, and salt and pepper to taste. Cook until tender.
Meanwhile, in a small bowl, mix together mayo, lime juice, and cayenne.
Once corn is tender, add mayo mixture and stir to combine.
Take pan off the heat, then add Cojita cheese, avocado, and cilantro.
Serve immediately.