Mexican Hot Chocolate
Our Mexican Hot Chocolate Cookies are absolutely delicious! This time of year, hot chocolate is frequently the beverage of choice in our house. And while there are so many different flavors you can add to hot chocolate, our favorite is Mexican Hot Chocolate. Have you had it before?
It's simple, but so delicious. A Mexican Hot Chocolate is chocolate with added cinnamon and cayenne. It adds warmth and depth to the drink, and it does the same to the cookie version! Let's talk about it.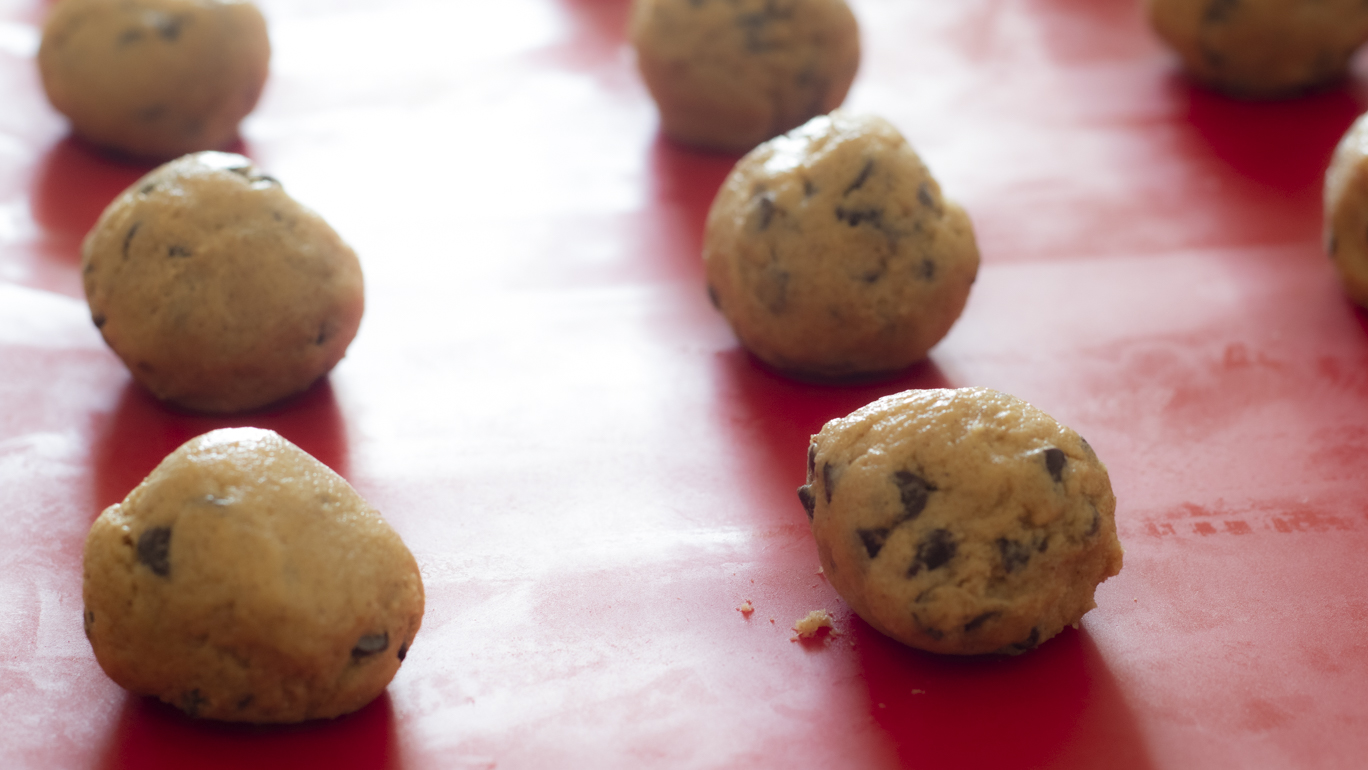 The Cookie
It's a pretty straightforward cookie recipe, but there are a couple of added ingredients that make it extra special. We start with our Fresh Churned Cinnamon Brown Sugar Honey Butter. It adds a lovely hint of cinnamon sweetness. We also add some ground cinnamon and a little pinch of cayenne.
The cayenne doesn't make the cookies spicy– not at all. It just adds a little bit of heat at the end of your bite. So don't be afraid, and don't leave it out!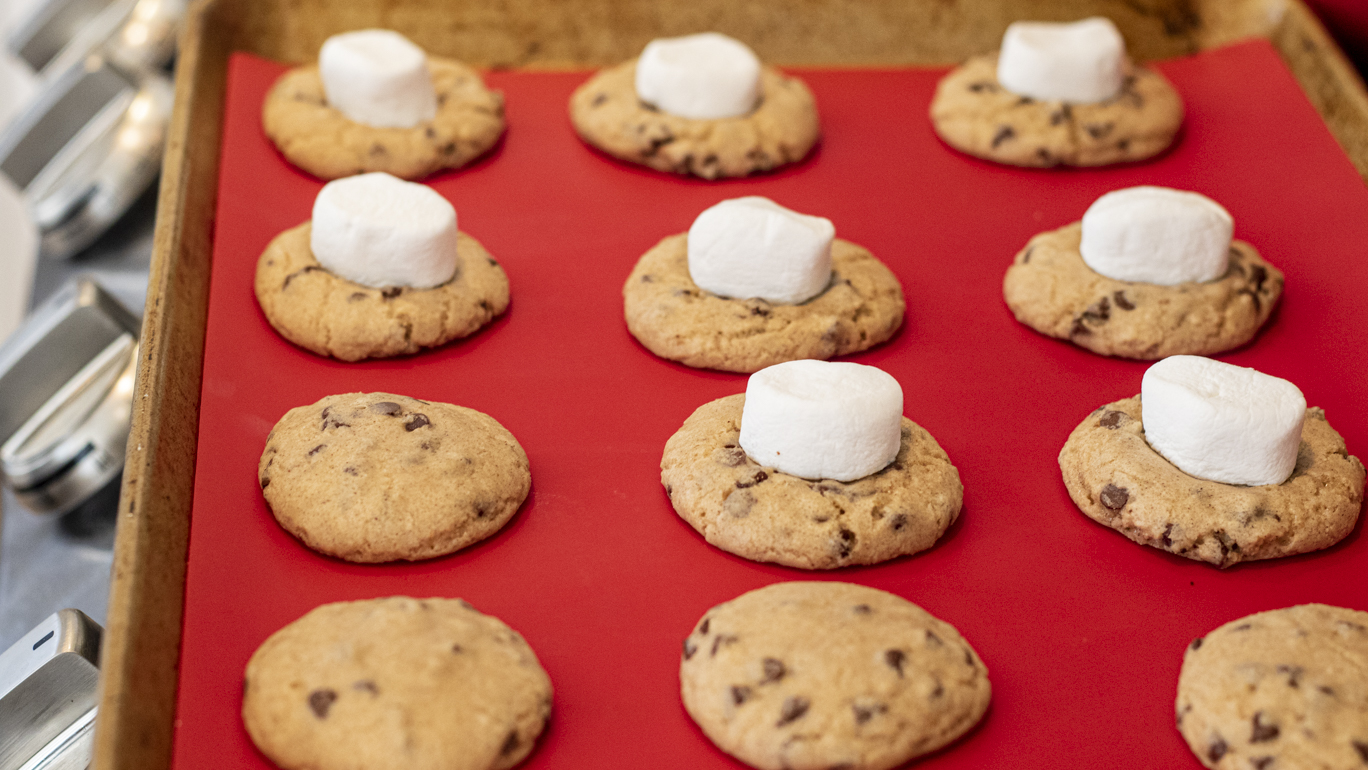 Marshmallows!
Hot chocolate isn't complete without marshmallows! So we've added marshmallows to the cookies too. You need some large marshmallows. Use a sharp knife or scissors to cut the marshmallows in half. Pull the cookies out of the oven a few minutes before they are done, and stick that marshmallow right in the center. Then put them back in the oven on broil. The cookies finish baking, and marshmallow get toasted and melty!
Enjoy!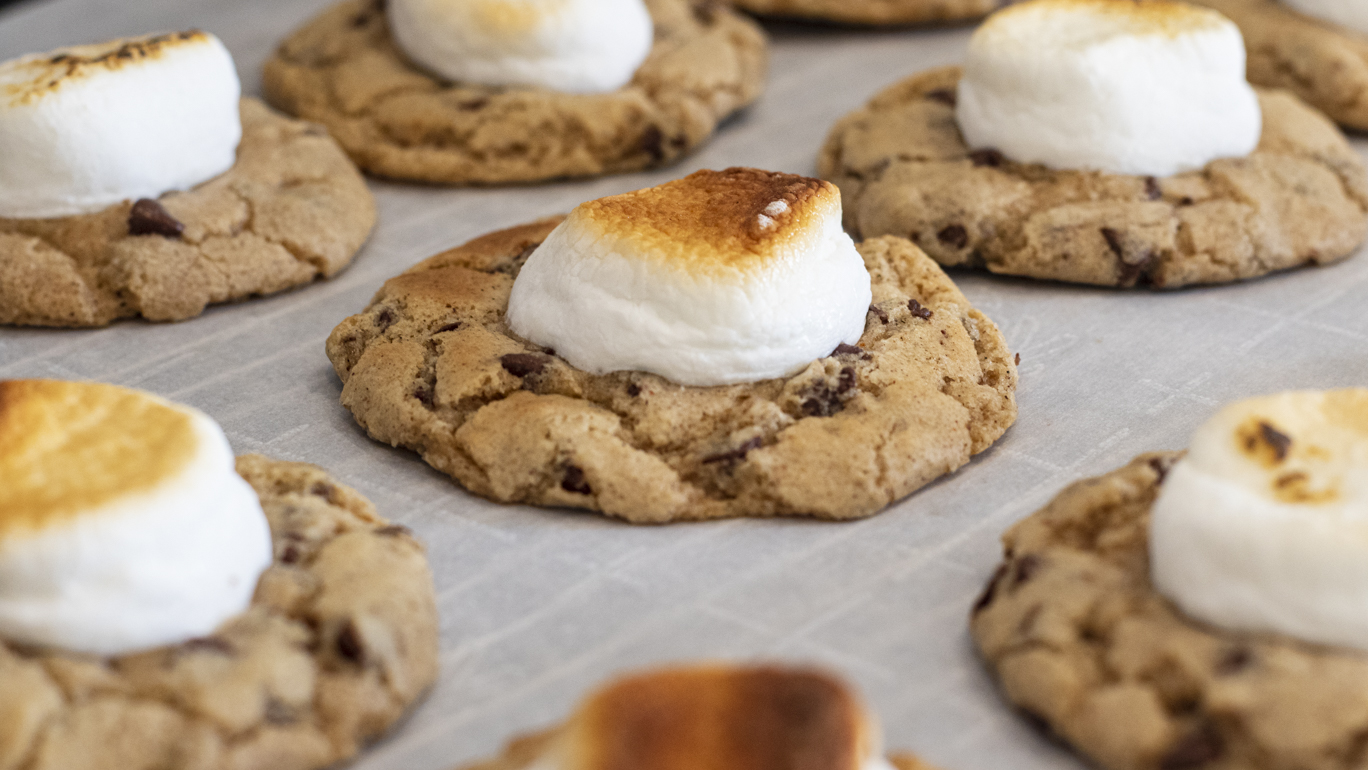 Mexican Hot Chocolate Cookies
Course: Snacks, Sweets, Dessert
Ingredients
6 oz Fresh Churned Cinnamon Brown Sugar Honey Butter, at room temperature

1½ cups light brown sugar

2 eggs

1 tsp vanilla extract

1½ cups all-purpose flour

¾ cup cocoa

1 tsp baking powder

1 tsp ground cinnamon

¾ tsp salt

¼ tsp cayenne

1 cup semisweet mini chocolate chips

12 large marshmallows
Directions
Preheat oven to 350° F.
In a large mixing bowl, beat together Cinnamon Butter and sugar. Add eggs and vanilla, and mix until combined.
In a separate bowl, whisk together flour, cocoa, baking powder, cinnamon, salt, and cayenne. Then add it to the butter mixture.
Mix until just combined. Add mini chocolate chips and mix in with a wooden spoon.
Using a cookie scoop, drop dough 2 inches apart onto a baking sheet. Bake at 350° F for 8 minutes.
Meanwhile, cut marshmallows in half. Take cookies out and press a marshmallow half into each cookie.
Turn oven up to broil. Broil cookie 2 minutes, or until marshmallows are toasted.
Allow to cool completely before serving.
Makes 24 cookies.