Potato Wedges
Garlic Herb Potato Wedges are absolutely delicious, and a great alternative to traditional "fries." The main difference are in the way that the potatoes are cut– we do wedges, hence the name. But to make it easy, this recipe calls for fingerling potatoes that are simply cut in half.
Fingerling potatoes are long thin potatoes– they can almost look like fingers, which is where the name comes from. By using a potato that's already thin, we can minimize how much knife work we need to do.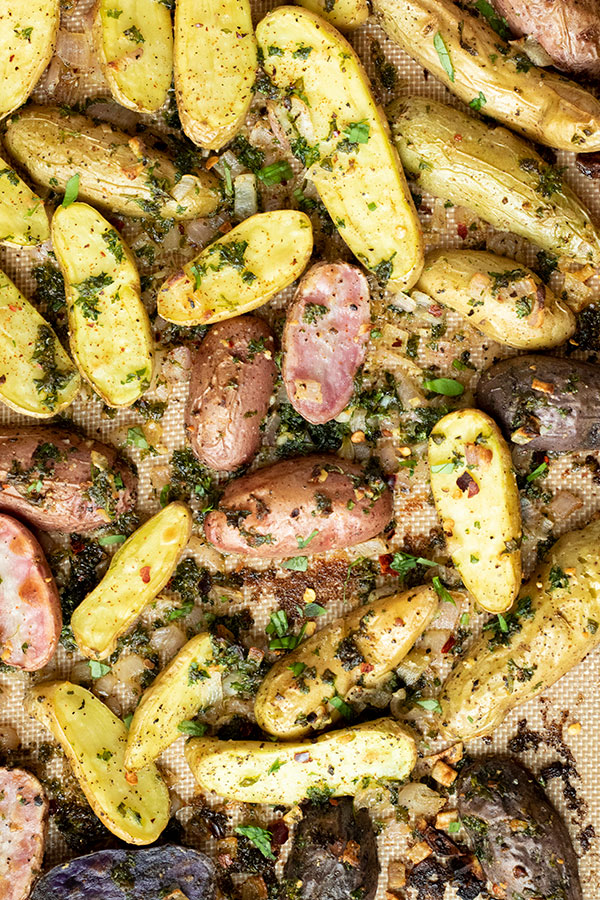 Garlic Herb
The thing that makes these potato wedges so delicious is our Fresh Churned Garlic Butter. Here's how you do it. Melt some Garlic Butter in a bowl, then add finely diced shallot (a relative of the red onion) along with some fresh parsley and fresh basil. It creates a lovely buttery garlic herb mixture. Then we toss the wedges in the sauce so they become fully coated in this deliciousness.
Once they're coated, spread them out onto a baking sheet, and season with some additional salt and pepper, if needed. And when we say "if needed," we mean do it. Potatoes need salt and pepper. The Garlic Butter has some, but not enough to make the potatoes taste great.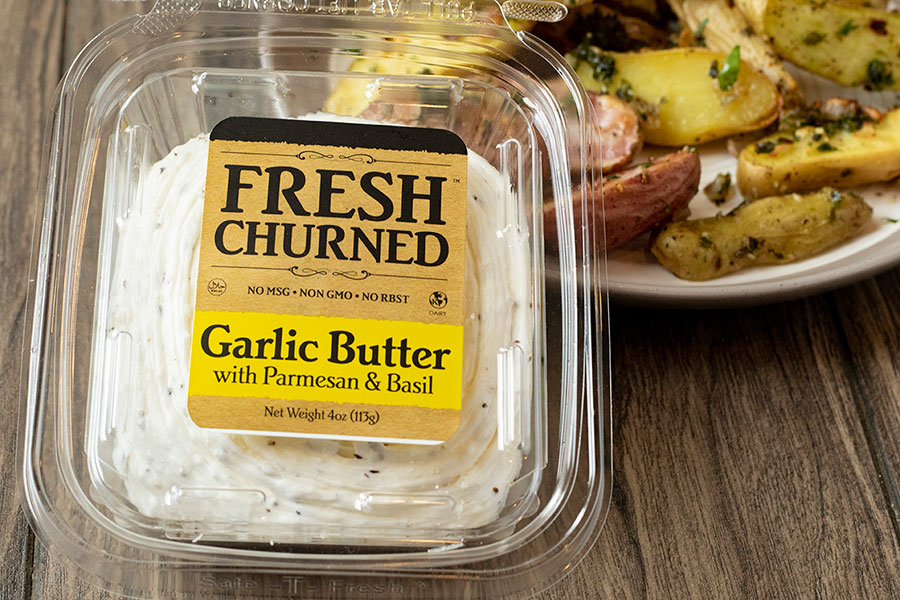 Baking Potatoes
Instead of a fry, which is fried, these are baked. Baking is a great alternative to frying because its so much more healthy! The butter coating allows the baked wedges to crisp up on the edges and outside, so it still feels like a fry.
Keep your eye on your oven though– baking times will vary with your individual oven and will depend on the size of the potatoes!
Enjoy!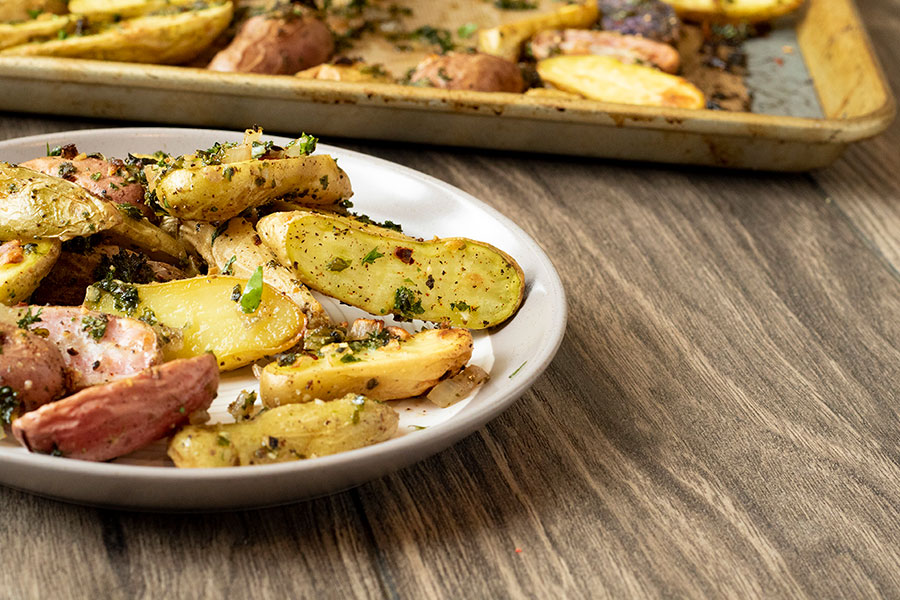 Garlic Herb Potato Wedges
Course: Sides
Ingredients
2 pounds fingerling potatoes, halved lengthwise

½ cup finely diced shallot

¼ cup parsley leaves

¼ cup basil leaves

Salt and pepper, to taste
Directions
Preheat oven to 450° F.
In a large mixing bowl, melt Garlic Butter. Add shallot, parsley, and basil. Mix to combine.
Add fingerling potatoes, and toss to coat with the garlic butter and herbs. Spread them out onto a baking sheet lined with parchment paper.
Salt and pepper to taste.
Bake at 450° F for 25-35 minutes, or until potatoes are tender.
Serve.