Zucchini Chips
We've found your new favorite snack! It's our new Parmesan Zucchini Chips. We made several trays of these, and we could not stop eating them! Normally, we'll have a taste and put in the fridge for later, but these were 100% gone.
They're crunchy, salty, cheesy, and flavorful. And they're an awesome low-carb substitute for regular chips. Zucchini is really good for you, but these definitely don't taste like veggie chips.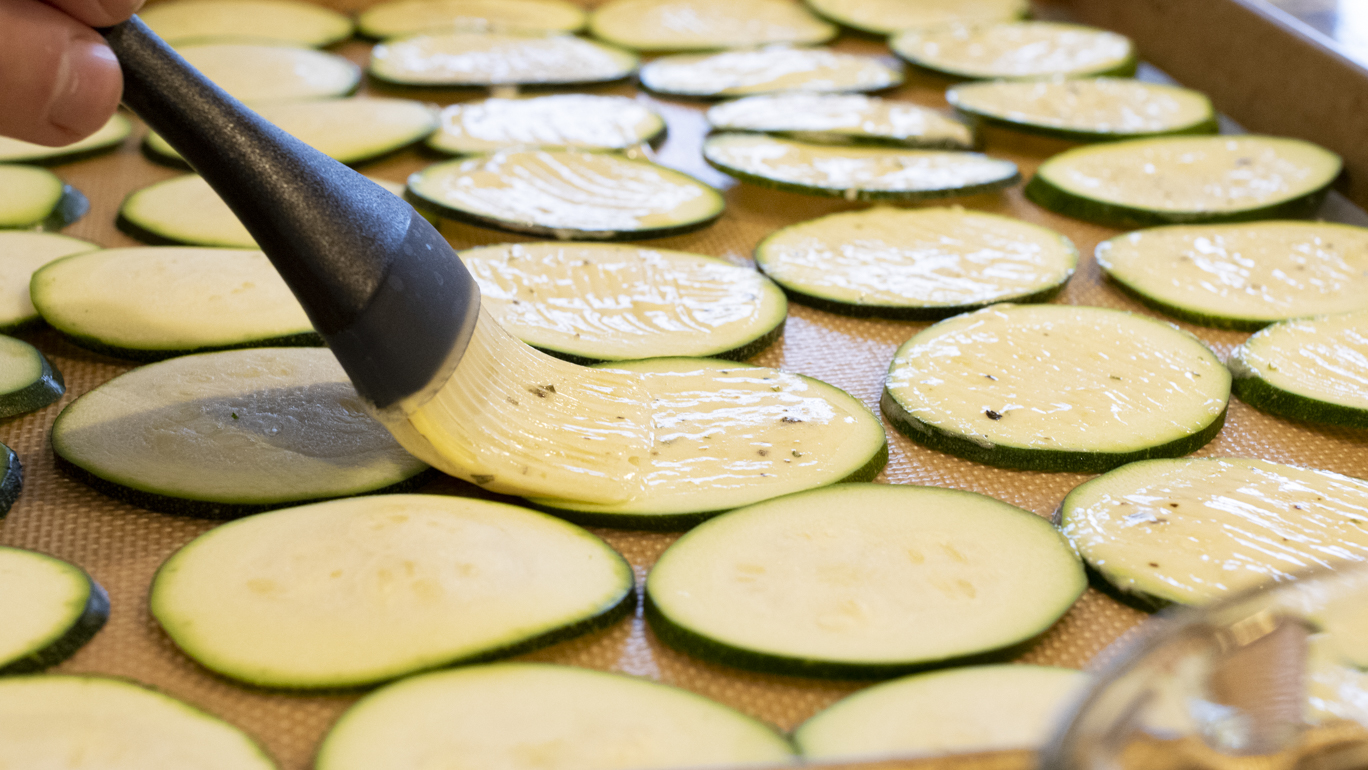 The Process
Let's talk through the recipe. We start with two zucchini. Slice them thinly– it's easier if you use a mandolin rather than a knife. The mandolin is faster, first of all, and it guarantees that your slices of zucchini are equal width. This is an important detail– otherwise your chips will be done at different times.
Lay your zucchini slices on a baking sheet, and brush them with some of our Fresh Churned Garlic Butter. Sprinkle some Parmesan cheese on top of each slice, and put it in the oven.
It's that simple! When they're starting to brown on the edges and golden on the top, you know they're done. Once they're out, let them cool for a minute or two so they crisp up completely.
Keto
This recipe is keto-friendly! People who follow the keto diet concentrate on limiting carbs while increasing fat. And if you follow the keto diet, you'll love our savory butters. The great thing about this recipe is you control the amount of butter you brush on each slice. So if you're trying to get some more healthy fat in your diet, use more Garlic Butter!
Keto or not, this will become your new go-to snack! Enjoy!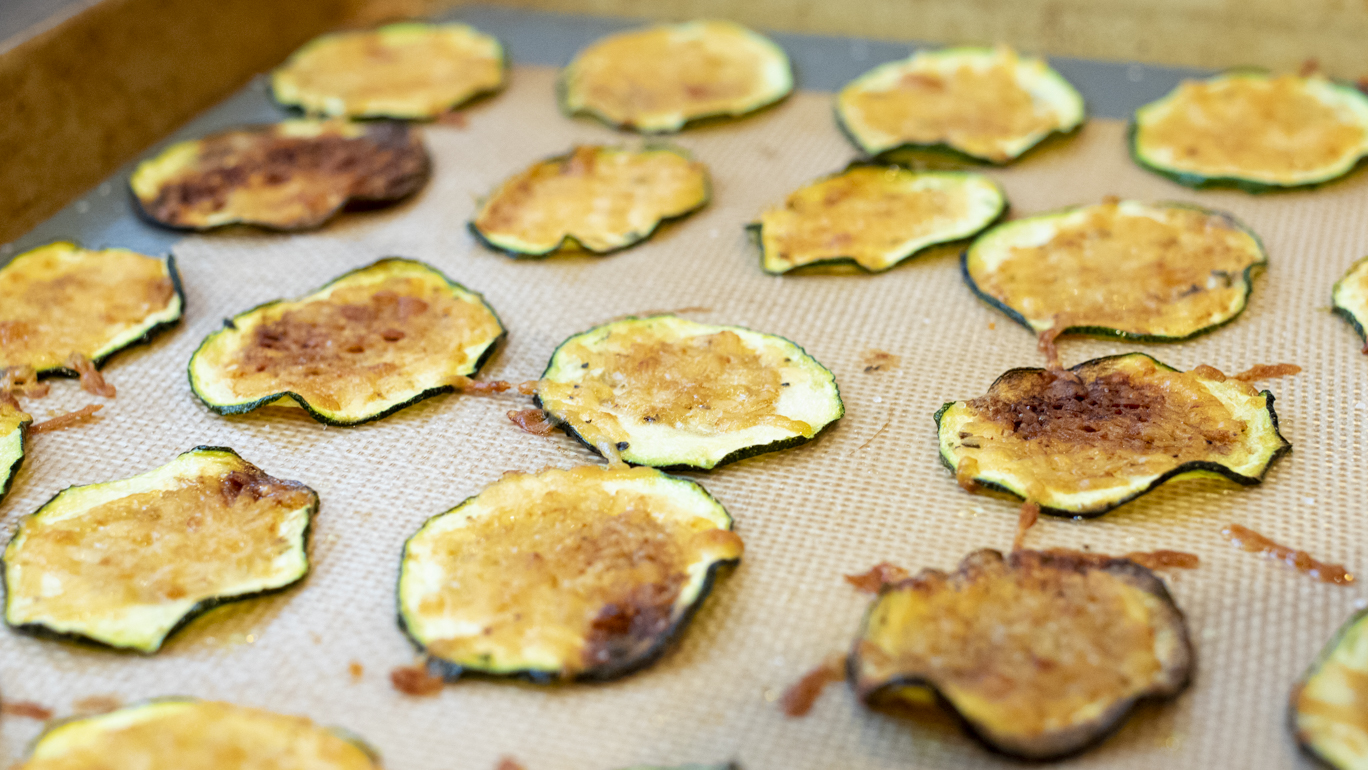 Keto Parmesan Zucchini Chips
Course: Sides, Snacks
Directions
Preheat oven to 400° F.
Use a mandolin to thinly slice zucchini, and place them in one layer on a baking sheet.
Brush with Garlic Butter, then sprinkle with Parmesan cheese.
Bake at 400° for 20-25 minutes, or until edges are browned.
Taste and season with salt and pepper, to taste. Allow to cool completely.
Repeat with additional zucchini slices– we had enough zucchini for 3 trays full.
Serve.