Cauliflower Shepherd's Pie
We love Shepherd's Pie! It's hearty, delicious, and can feed your whole family. But because we have such a large keto following, we wanted to adapt the recipe for our low-carb friends. So we came up with this Keto Cauliflower Shepherd's Pie!
Shepherd's Pie is a meat mixture topped with mashed potatoes then baked. But as we know, potatoes are full of carbs. So we've replaced the potatoes with cauliflower. Let's talk through this simple recipe.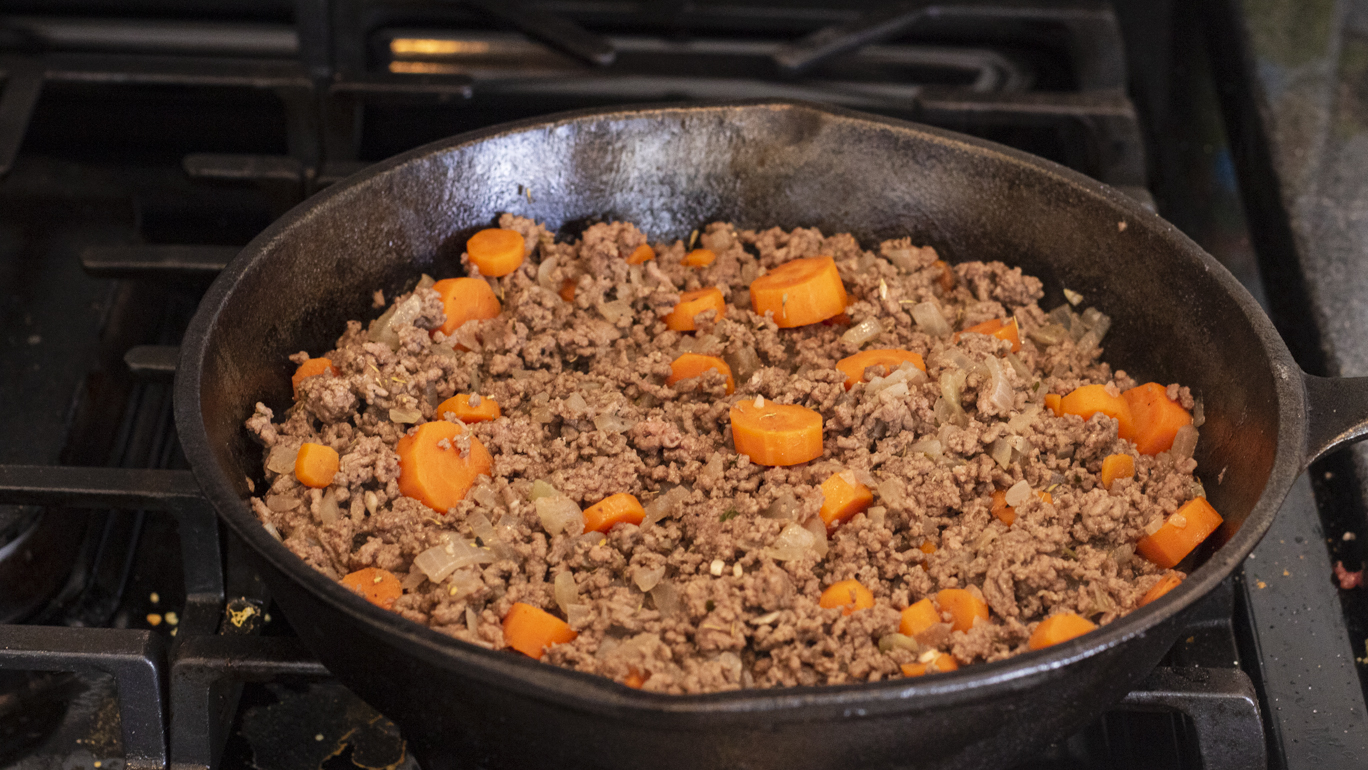 The Meat
This recipe start with onions sautéed in our Fresh Churned Garlic Butter. It's the way many delicious dishes start. We're also adding diced carrot for some extra veggies and nutrients. Then it's some good quality ground beef, seasoned with salt, pepper, dried thyme, and Worcestershire sauce.
Take care not to overcook these ingredients. They'll get baked in the oven, so just cook the meat until browned.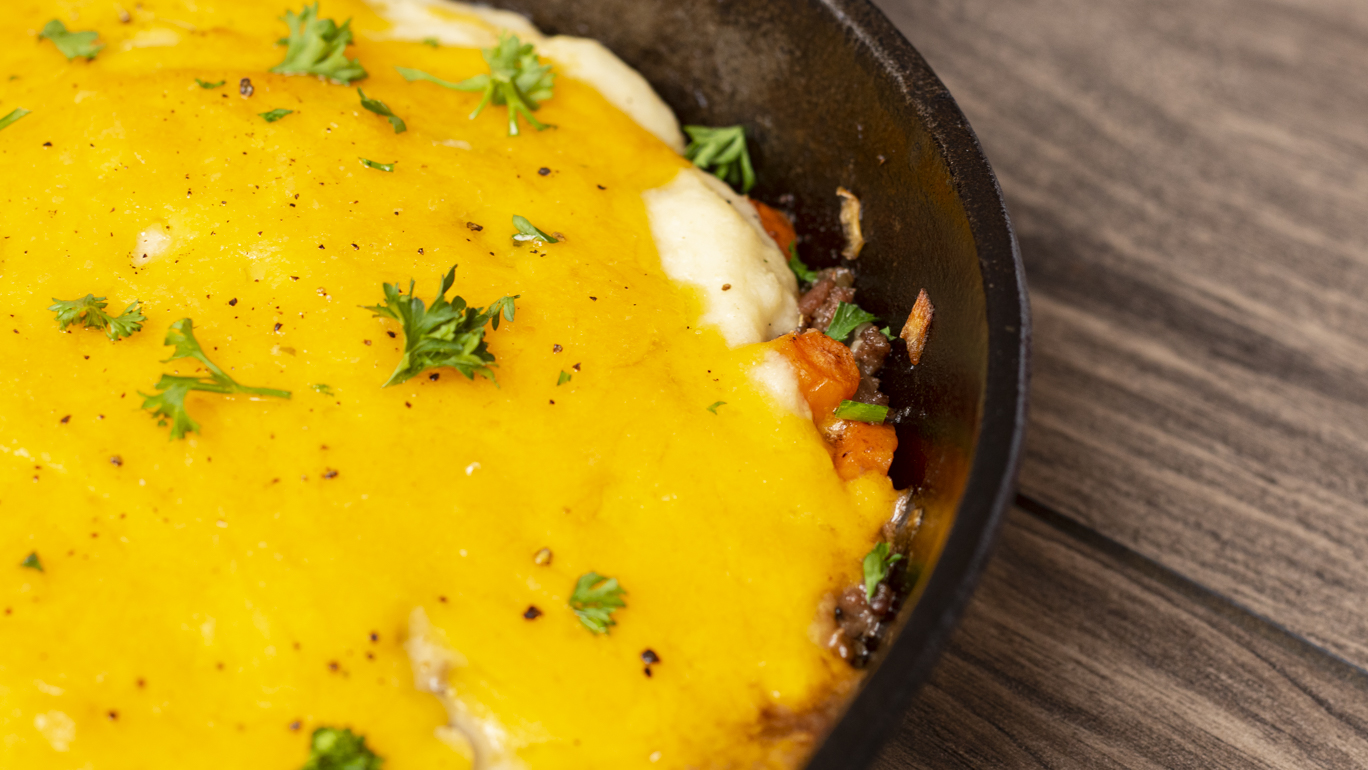 The Mash
It's easy to make your own mashed cauliflower, or you can usually find it pre-made at the grocery store. However you choose to do it, add more Garlic Butter, some sour cream, Parmesan cheese, and seasoning. We're trying to match the creaminess of a beautiful mashed potato, so keep mixing until you get the consistency you're looking for.
Spoon it over the top of the meat mixture, top with cheddar cheese, and bake!
Enjoy!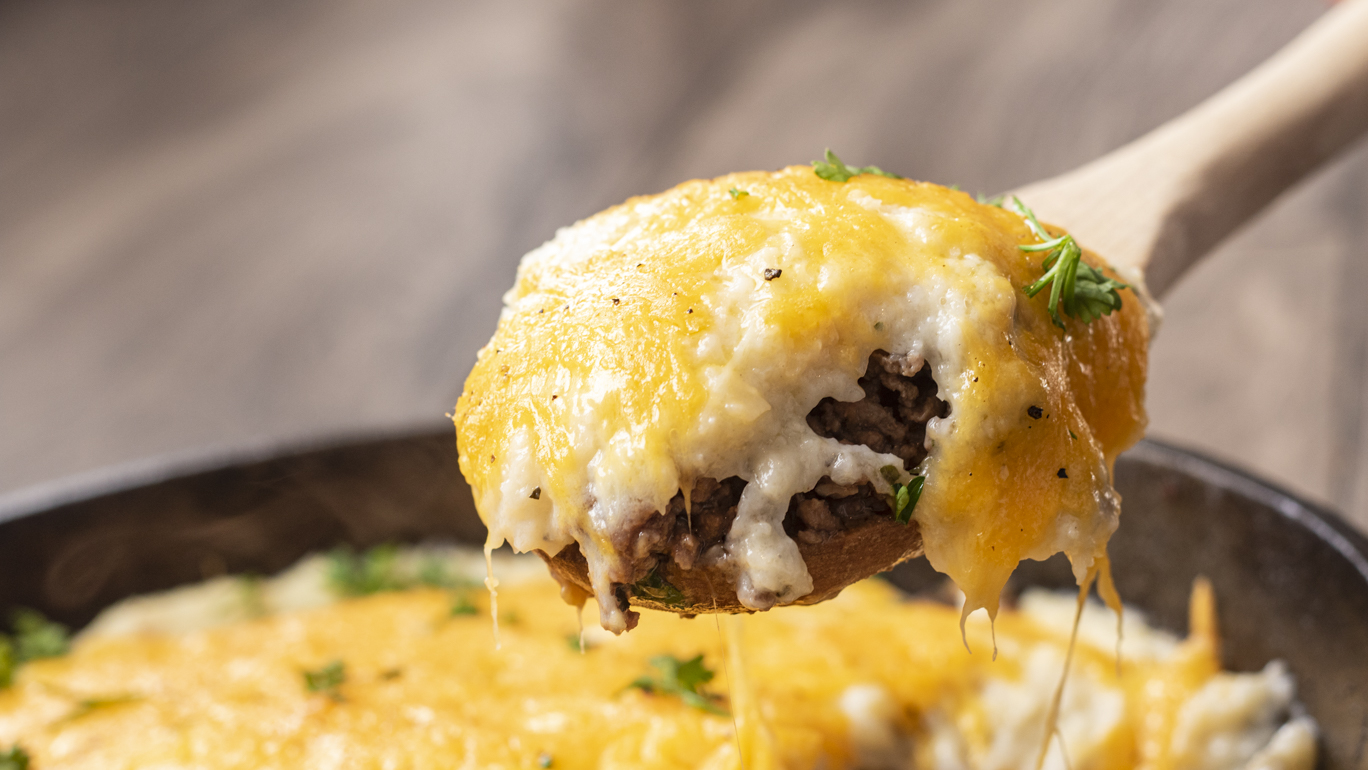 Keto Cauliflower Shepherd's Pie
Course: Dinner
Ingredients
1 onion, diced

2 carrots, peeled and diced

1 lb ground sirloin

Salt and pepper, to taste

½ tsp dried thyme

2 tsp Worcestershire sauce

2 cups mashed cauliflower

½ cup sour cream

½ cup Parmesan cheese

Salt and pepper, to taste

½ cup shredded cheddar cheese

Fresh chopped parsley, to garnish
Directions
Preheat oven to 350° F.
In a large skillet or pan, melt Garlic Butter over medium heat. Add onion and carrot, and toss to coat with butter. Cook 3-5 minutes, or until onions are soft. Add sirloin, salt, pepper, and thyme. Brown meat until cooked through.
Add Worcestershire sauce, and stir to combine.
Meanwhile, in a separate bowl, combine mashed cauliflower with sour cream, Parmesan, melted Garlic Butter, salt, and pepper.
Top ground beef with mashed cauliflower. Sprinkle cheddar cheese over the top.
Bake at 350° F for 20-25 minutes. Garnish with fresh parsley, if desired, and serve.