Pot Roast
I love pot roast and potatoes. It reminds me of Sunday dinners with the family gathered together. It's full of fond memories. Juicy, succulent beef, with potatoes, carrots, and onions– it makes for a great meal!
The thing that really stands out in my memory though, is the pot roast being put in early in the morning. That way it would be cooked and tender enough to eat by dinner time. Which is fine. But there's an easier way!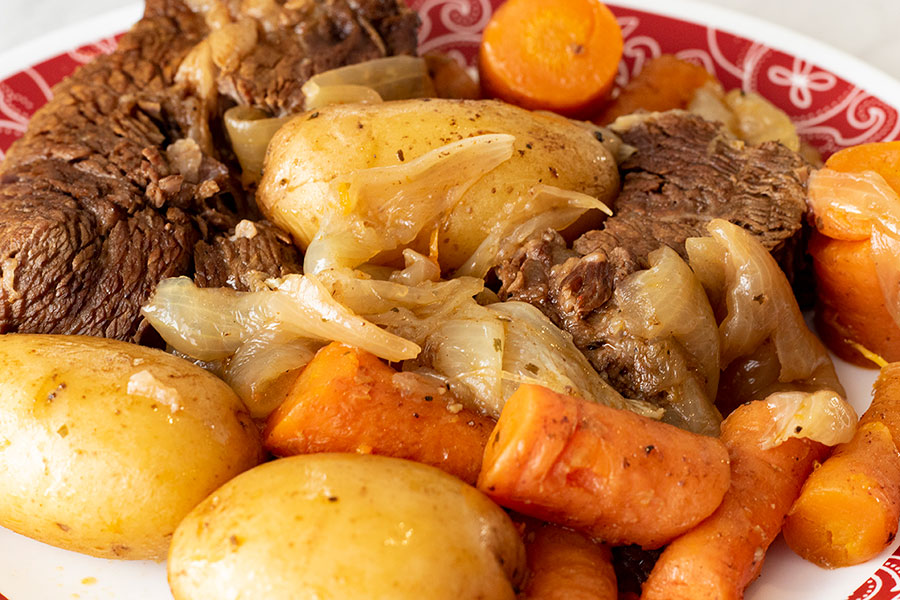 Instant Pot
Actually, the only thing that bothers me about this recipe is that the word "pot" is in the recipe title twice: Instant Pot Pot Roast. But I couldn't think of a different way.
Anyway.
The Instant Pot is a multi-cooker, which just means that it can cook things several different ways. It's most often used, though, as a pressure cooker. This allows for meat to be cooked more quickly while keeping it super tender.
The great thing about the Instant Pot, however, is that you can sear the meat first (an essential step to keep the flavor and moisture), then simply switch the setting to pressure cook.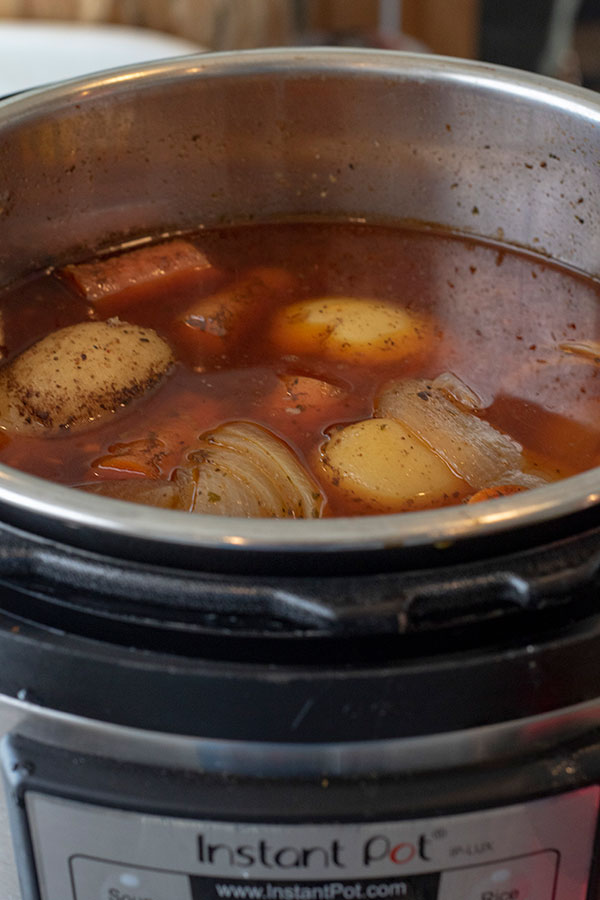 Potatoes and Carrots
The meat isn't the only thing here though. Pot Roast wouldn't be complete without potatoes, carrots, and some super soft onions. We're adding our Fresh Churned Garlic Butter to help the veggies with their flavor. We've already seared the meat in it, but it helps the potatoes especially from being bland.
This will be the best and easiest Sunday roast ever!
Enjoy!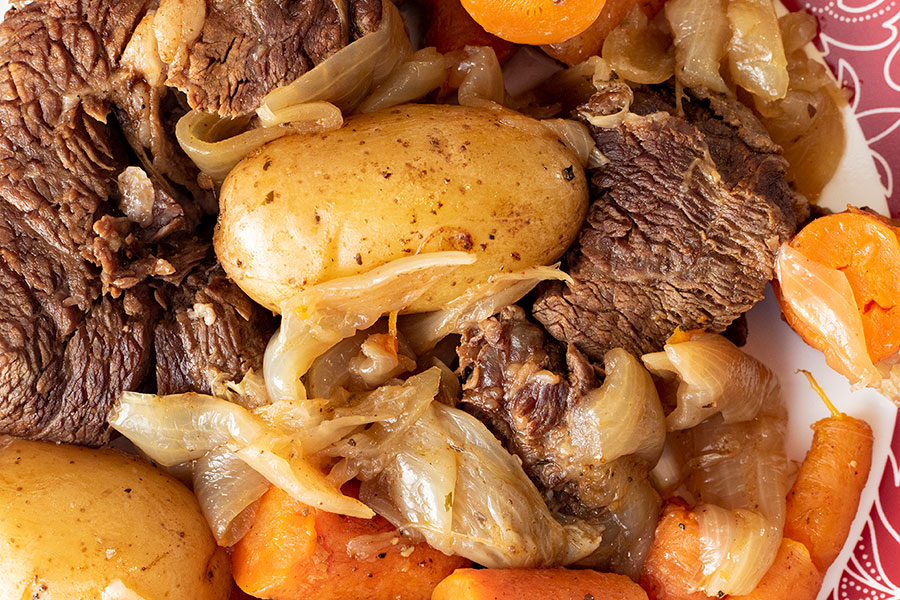 Instant Pot Pot Roast and Potatoes
Course: Dinner
Cooking time
1
hour
30
minutes
Ingredients
1 (3-5 lb) beef chuck roast

1 tsp salt

½ tsp pepper

1 tsp paprika

1 lb baby yellow potatoes

4 carrots, chopped into large chunks

1 large yellow onion, quartered

4 cups beef broth

2 T Worcestershire sauce

¼ cup water

2 T cornstarch
Directions
Set Instant Pot to "SAUTE."
Stir together salt, pepper, and paprika. Season roast with mixture, rubbing it gently into the meat.
Allow Garlic Butter to melt in the bottom of the Instant Pot, then sear each side of the roast, cooking 2-3 minutes each.
Switch Instant Pot to "PRESSURE COOK" and add potatoes, carrots, onions, beef broth, Worcestershire, and Garlic Butter. Place lid on pot and turn to locked position. Set time for 60-80 minutes.
When done, allow to have natural release of the pressure.
Remove meat, potatoes, carrots, and onions.
Stir together water and cornstarch, then add to the liquid, and set to "SOUP." Cook until broth has thickened into a gravy.
Serve.