Denver Omelette
A Denver Omelette is a classic savory breakfast dish that I love!
Omelettes are egg dishes that have different fillings. In this case, a classic Denver has onions, bell peppers, ham, and cheddar cheese. All of these ingredients add depth of flavor and texture to eggs, which are historically bland. But nothing adds more flavor than our new Fresh Churned Black Truffle Butter!
It packs a punch of deep truffle flavor, which kinds of feels like you're adding mushrooms into the scramble! It's delicious!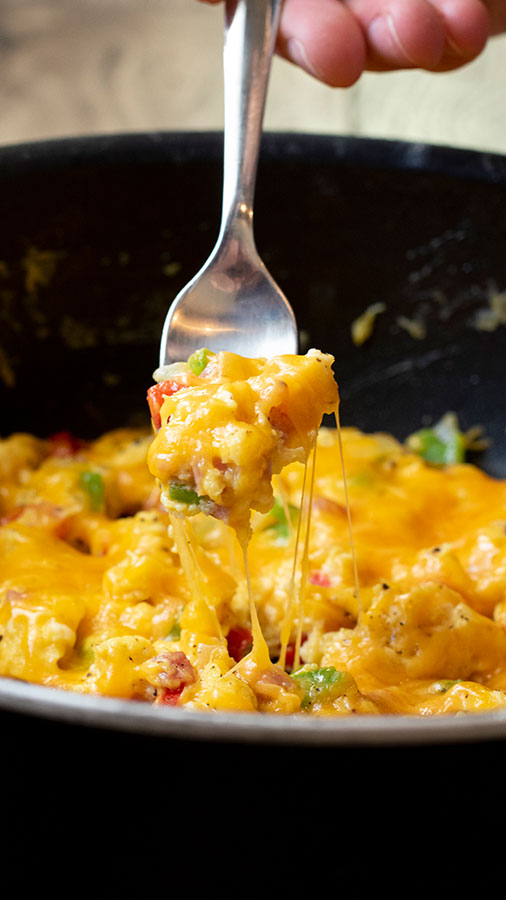 Scramble
Omelettes can be hard to make. I mean, not really, but you have to flip it over and make sure everything evenly cooked. Maybe I'm just lazy. So I prefer making a scramble! It's easier– it's just adding the other ingredients to scrambled eggs.
Start by beating 6 eggs until combined.
Then melt the Black Truffle Butter in a pan over medium heat. Saute some diced onion, diced bell peppers (green and red), and diced ham. Once everything is cooked, just pour the eggs over top and scramble them.
Don't forget to season with salt and pepper! Then melt a little cheddar cheese on top, and you're done!
It's a 10 minute breakfast!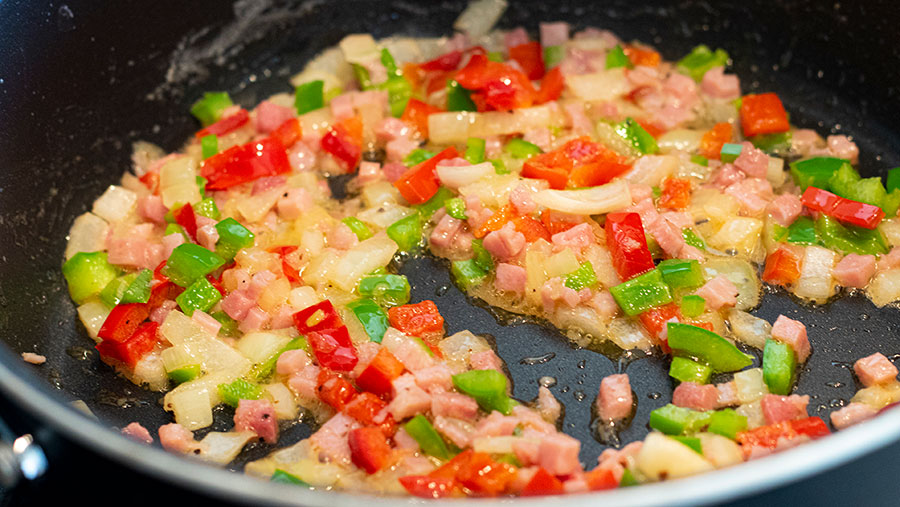 Scrambling Eggs
Let's talk for a minute about scrambling eggs. There are two keys to successful scramble. The 1st is to know that eggs will continue to cook after you turn off the heat. So unless you want dry, crunchy eggs, take them off 30 seconds before they're to your desired doneness.
The other thing is constant stirring! The more you move the eggs around the pan, the move evenly they'll cook. Stir them, and pull the eggs from the edge of the pan to the center. Keep those eggs moving!
Enjoy this Denver Omelette Scramble with our new Black Truffle Butter!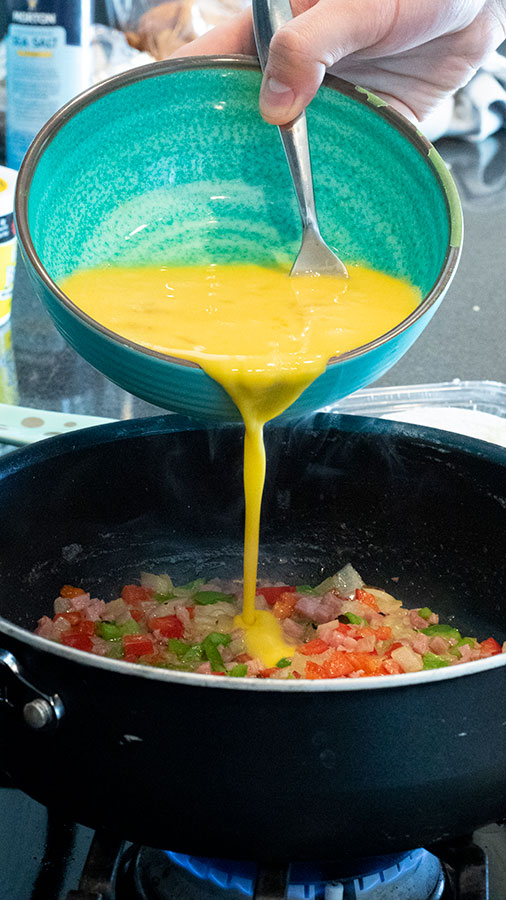 Denver Omelette Scramble
Course: Breakfast
Ingredients
6 large eggs

3 T diced onion

2 T diced green bell pepper

2 T diced red bell pepper

¼ cup diced ham

Salt and pepper, to taste

⅓ cup shredded cheddar cheese
Directions
Beat eggs until combined.
In a pan, melt Black Truffle Butter over medium heat. Add onion, green bell pepper, red bell pepper, and ham.
Stir to coat and saute for 5 minutes.
Pour beaten eggs in the pan and scramble.
Season with salt and pepper, the sprinkle cheddar cheese over the top.
Serve immediately.