Chicken Tortilla Soup
I LOVE Chicken Tortilla Soup! It's warm, comforting, a little spicy, and packed with chicken and veggies. Our recipe is bursting with flavor, and it's incredibly easy to make.
It's thanks to the Instant Pot that this soup is so easy– and quick too! One of the perks of a pressure cooker is being able to get a lot of flavor in a short amount of time.
Let's talk through the recipe.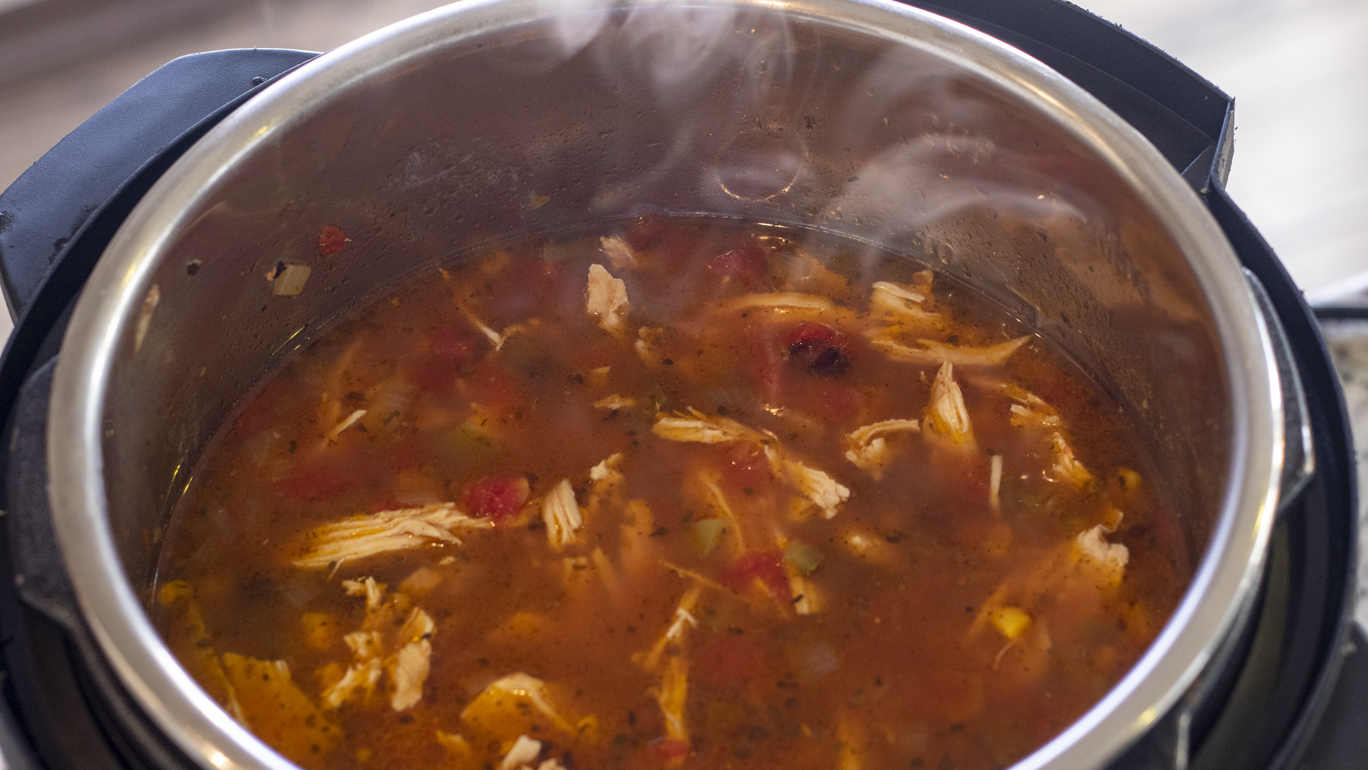 The Soup
We start with our Fresh Churned Garlic Butter. It's a great place to start– lots of flavor right off the bat. We're using the "saute" function to toss some onions and green bell peppers around to soak up all that yumminess from the Garlic Butter. Then we've got some spices, seasoned chicken, broth, tomatoes, green chiles, black beans, and corn.
Every one of these ingredients add more flavor. It's only 7 minutes to cook on the "Soup" setting! That's hardly any time at all!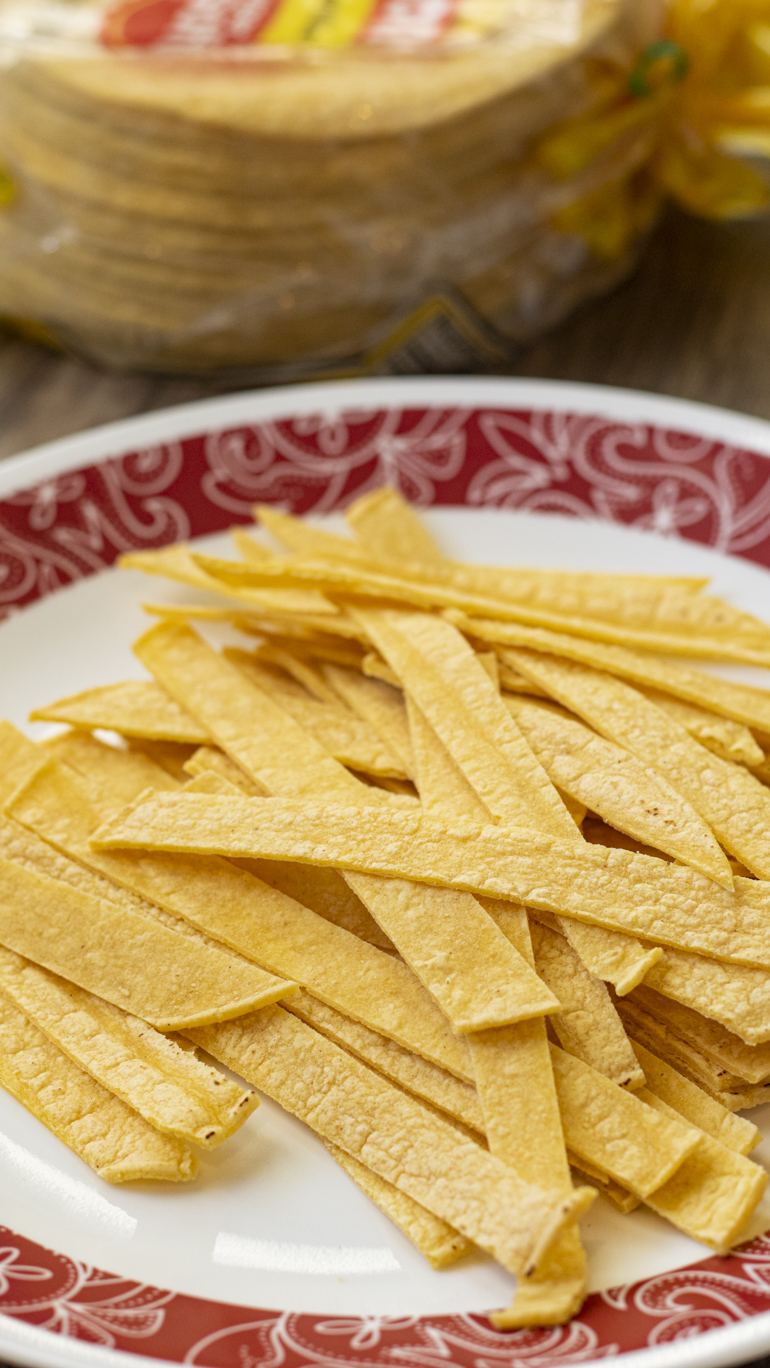 The Garnishes
We've got to talk first about the tortilla strips. It's worth it to make your own, because it's not hard, and they taste so much better when fresh.
It's pretty simple. Cut some corn tortillas into strips, toss them in some olive oil, season with a little salt, and bake them. They'll be crispy, crunchy, salty, and they'll be delicious on top of your soup.
I also recommend adding some fresh cilantro, cheese, and diced avocado. They'll combine to make a perfect bowl of soup!
Enjoy!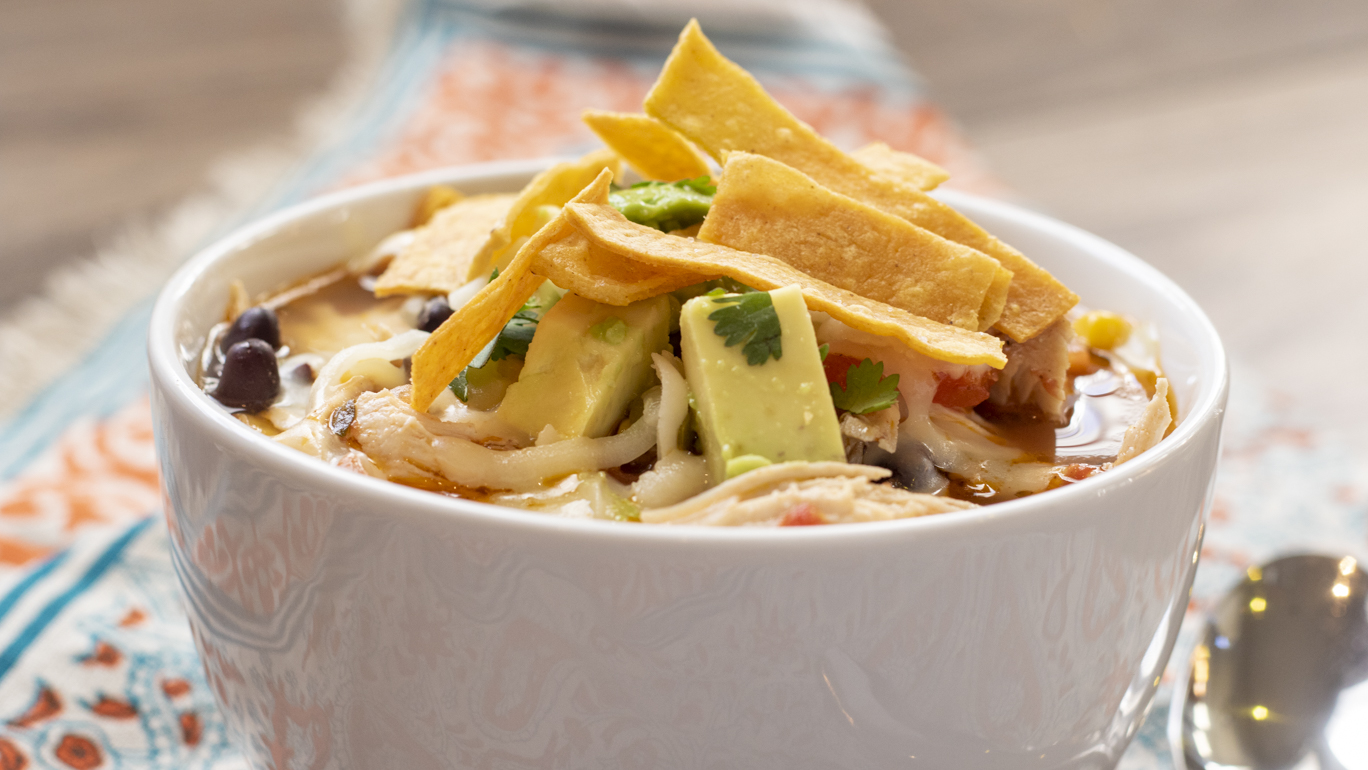 Instant Pot Chicken Tortilla Soup
Course: Lunch, Dinner
Ingredients
FOR TORTILLA STRIPS

4 small corn tortilla, cut into strips

1 T olive oil

Salt, to taste

FOR THE SOUP

1 green bell pepper, diced

1 small onion, chopped

½ tsp ground cumin

½ tsp chili powder

1 tsp dried oregano

3 boneless, skinless chicken breasts

Salt and pepper, to taste

4 cups chicken broth

1 cup water

14 oz can diced tomatoes

10 oz can tomatoes and green chiles

15 oz can black beans, rinsed and drained

15 oz can corn

Fresh cilantro

Shredded monterey Jack cheese

Diced avocado
Directions
Preheat oven to 350° F.
Lightly toss tortilla strips in oil and arrange on a greased baking sheet. Sprinkle with salt, then bake at 350° for 15-20 minutes, or until golden brown.
Meanwhile, turn Instant Pot to SAUTE and melt Garlic Butter. Add green pepper and onion. Saute 3-4 minutes, then add cumin, chili powder, and oregano.
Season chicken with salt and pepper, and place in the Instant Pot. Add chicken broth, water, diced tomatoes, tomatoes and green chiles, black beans, and corn.
Set Instant Pot to SOUP for 7 minutes. When finished, release pressure naturally, then remove lid.
Remove chicken, shred, and return to the pot.
Serve with cilantro, cheese, and avocado.