Grilled Cheese
Grilled Cheese is an American favorite, and a Chef Shamy tradition! We love to introduce people to our Fresh Churned Garlic Butter through the grilled sandwich. We've made a lot of different variations– and here's the new one: Basil Prosciutto Grilled Cheese.
It's still a classic grilled sandwich– bread and melted cheese. But we've added fresh basil and thinly sliced prosciutto.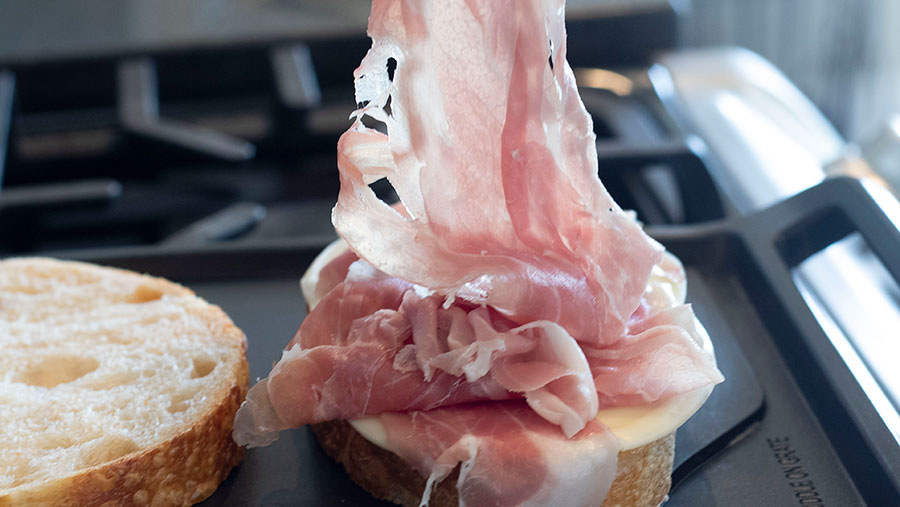 Basil and Prosciutto
Prosciutto is a pork product, thinly sliced, and salty. It's got a great flavor, which works well with the provolone cheese and Garlic Butter.
Fresh Basil is used for freshness. It cuts well through the richness of the cheese and saltiness of the prosciutto. It also adds that extra Italian flair.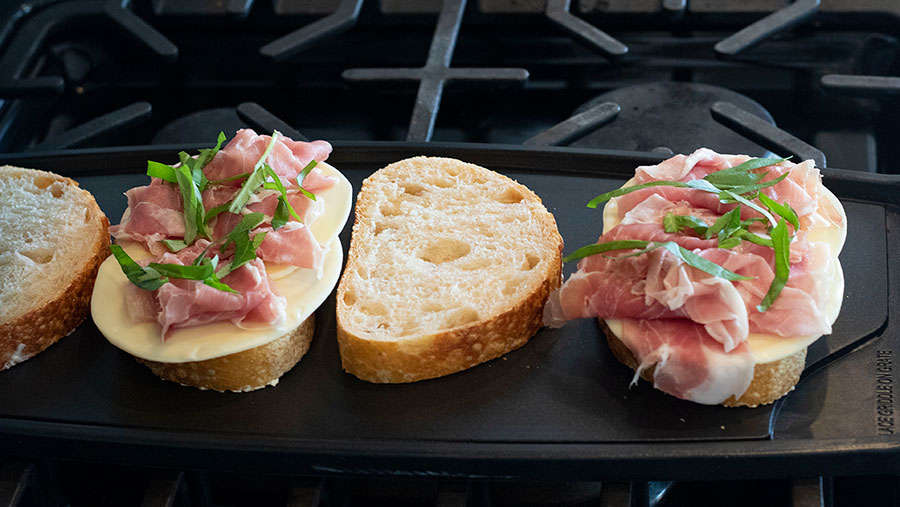 Make It Your Own
We've suggested some amounts for ingredients in the recipe below. But you can do more or less of anything as you wish. If you're a big fan of prosciutto, put more on! Want more cheese? An extra slice or two won't ruin anything. Love the taste of fresh basil? Add some more.
It's your sandwich, make it how you want it!
Enjoy!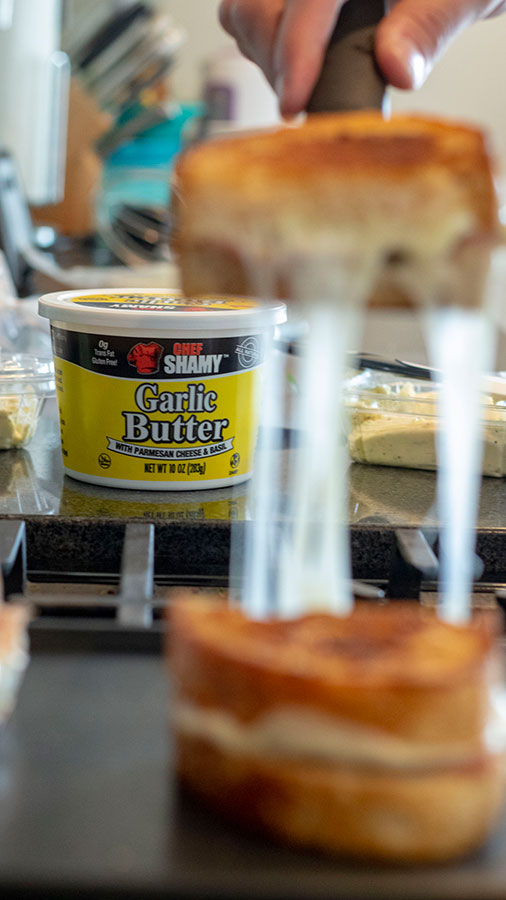 Basil Prosciutto Grilled Cheese
Course: Lunch, Dinner
Ingredients
4 slices Italian bread

2 oz thinly sliced Prosciutto

3 T chopped fresh basil

4 slices provolone cheese
Directions
Spread Garlic Butter on one side of each slice of bread. Place them butter side down on a skillet over medium heat.
Layer cheese, prosciutto, and fresh basil.
Cook until bread is toasted and cheese is melted. Flip bread over to make sandwich.
Serve!