Broccoli Cheese Soup
We're getting into soup season, and we're so excited! One of my favorites is Broccoli Cheese Soup. It's such a comforting food– full of melty cheese and delicious broccoli.
There's nothing quite like a warm bowl of soup on a cool day. A nice slice of bread (maybe garlic bread!) to dip, and enough for a second helping– yum! And we've made this recipe even easier: it's made in the Instant Pot!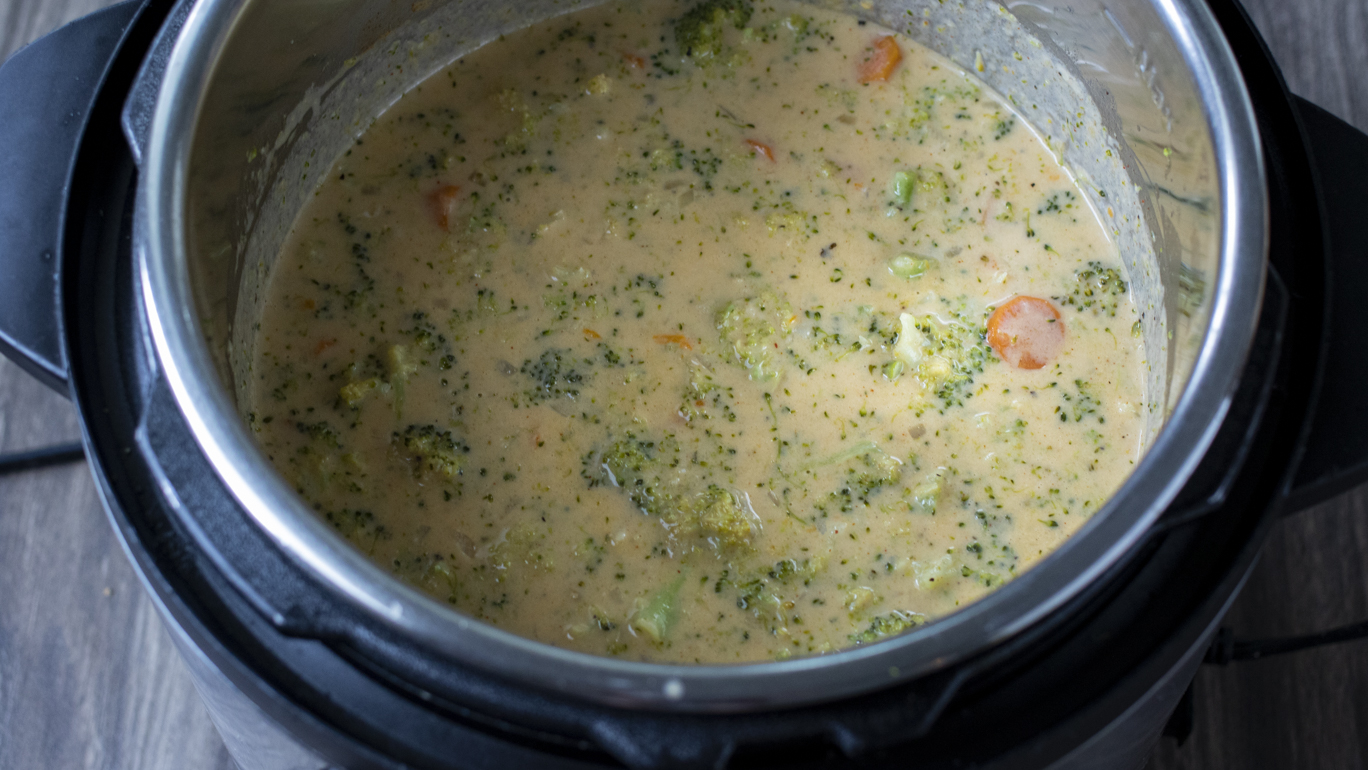 Instant Pot
The Instant Pot is a pressure cooker– and it really can speed things up, especially when it comes to soups. Let's talk through the recipe, and the things I love about this cooking method.
We start with our Fresh Churned Garlic Butter. It's a great way to start any soup. The Instant Pot has a saute setting– it's my favorite thing.
Melt some Garlic Butter and saute some onion and carrots. Add a little flour, then pour in some broth. If you use vegetable broth, it keeps this dish vegetarian!
Add the broccoli, put the lid on, and let the Instant Pot do its work!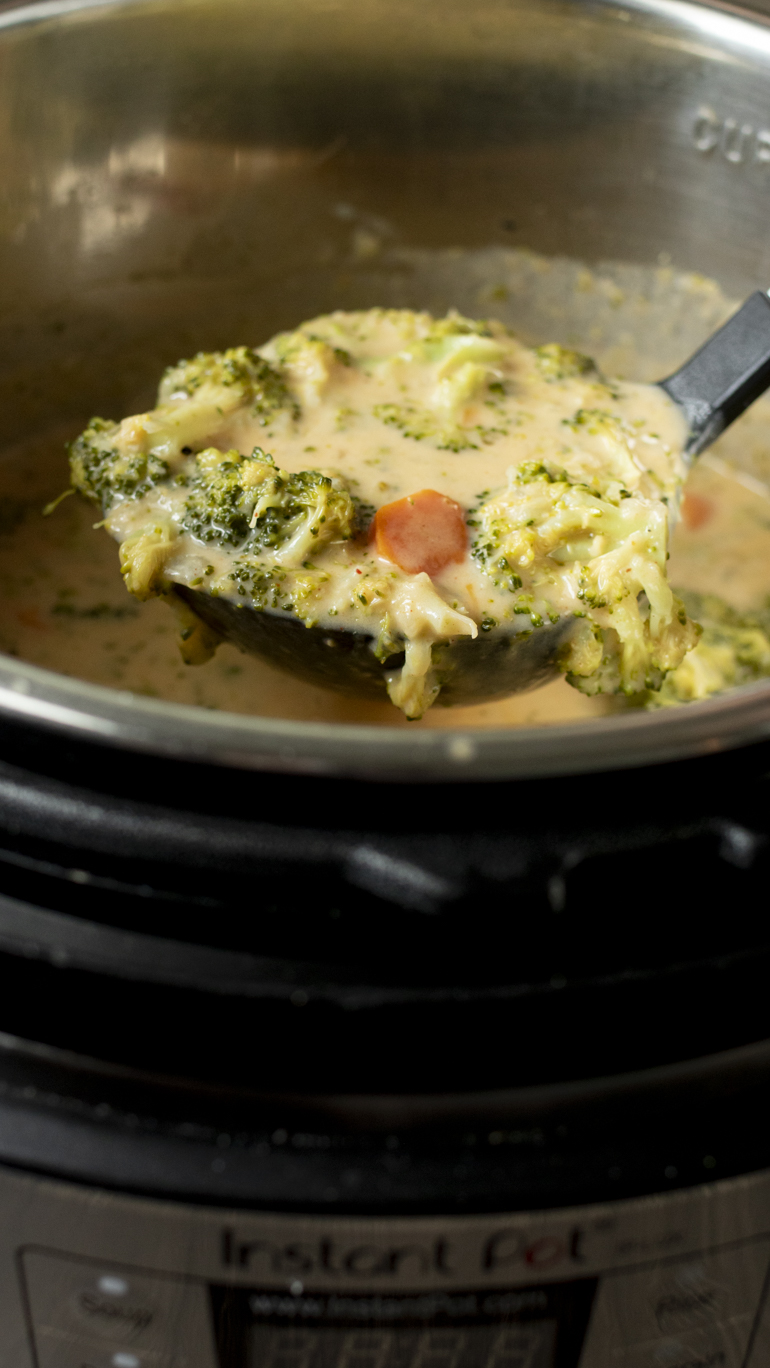 Cheese
Once the Instant Pot has worked its magic, the broccoli will be nice and tender, but not overcooked. Add some seasonings (don't skip it), half and half, and cheese!
I've said it many times: There's no such thing as too much cheese! And it can be fun to experiment with different cheeses, so feel free to use what you have. We've done half cheddar and half Monterrey Jack.
And don't forget to sprinkle some more on top!
Enjoy!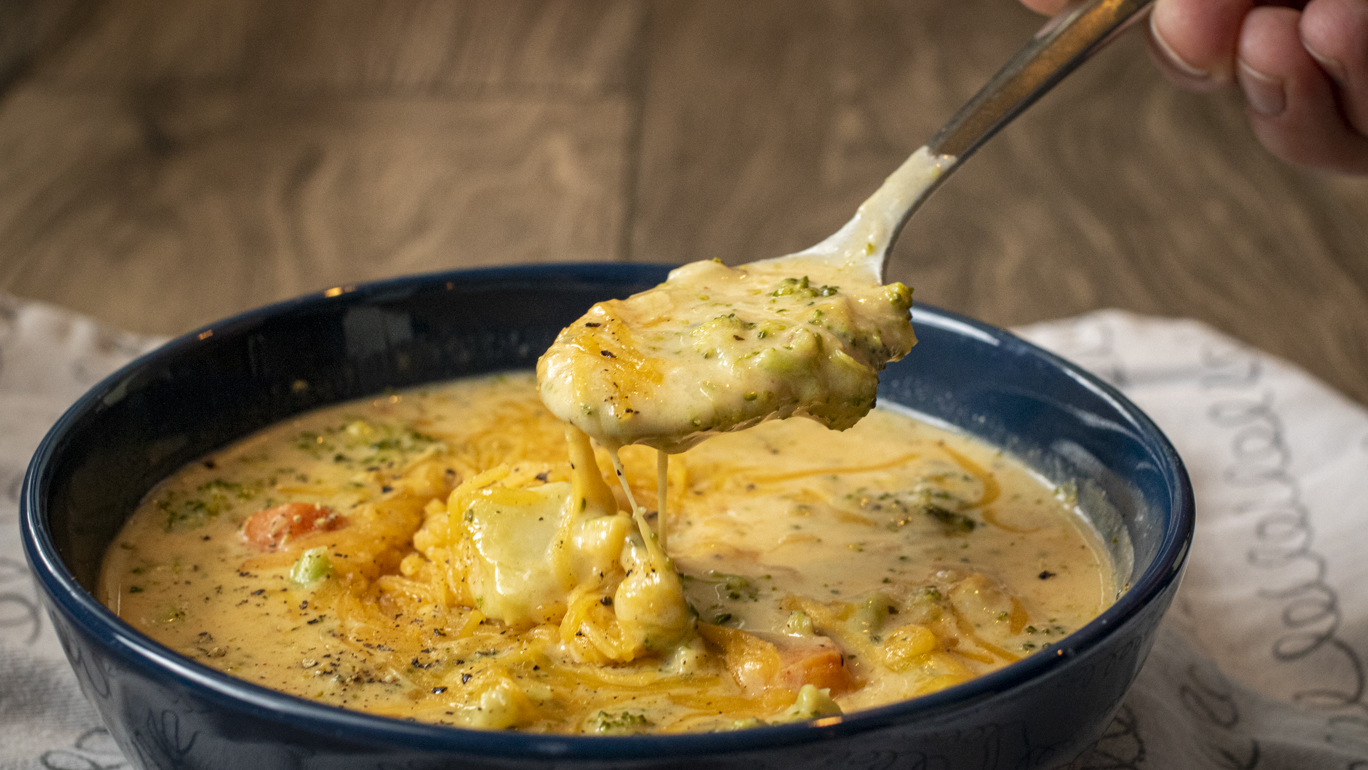 Instant Pot Broccoli Cheese Soup
Course: Dinner
Ingredients
1 medium onion, finely diced

2 cups diced carrots

½ cup flour

3 cups vegetable stock

6 cups broccoli florets

1 tsp paprika

1 tsp mustard powder

1½ cups shredded Monterey Jack cheese

1½ cups shredded cheddar cheese

1 cup half and half

Salt and pepper to taste
Directions
Turn Instant Pot to SAUTE. Melt Garlic Butter, then add onion and carrot. Saute 3-5 minutes, or until onion is translucent. Add flour, and stir to mix. Cook 1 minute, then slowly whisk in vegetable stock. Add broccoli florets.
Cook on HIGH PRESSURE for 8 minutes. Do a quick pressure release, take off the lid, and turn the Instant Pot off.
Stir in paprika, mustard powder, cheese, and half and half until creamy and the cheese is melted. Season with salt and pepper to taste.
Serve immediately.