Heirloom Tomatoes
It's tomato season! There's something special about this time of year–your vines are weighed down with juicy, flavorful tomatoes. There's an anticipation as you watch the tomatoes turn from green to red and are ready to pick! And a great way to enjoy that fresh produce is by making a tomato sauce!
Heirloom tomatoes are common at grocery stores. They're a little sweeter than other types of tomatoes, and have great seeds for planting. And let me tell you, they make a killer sauce!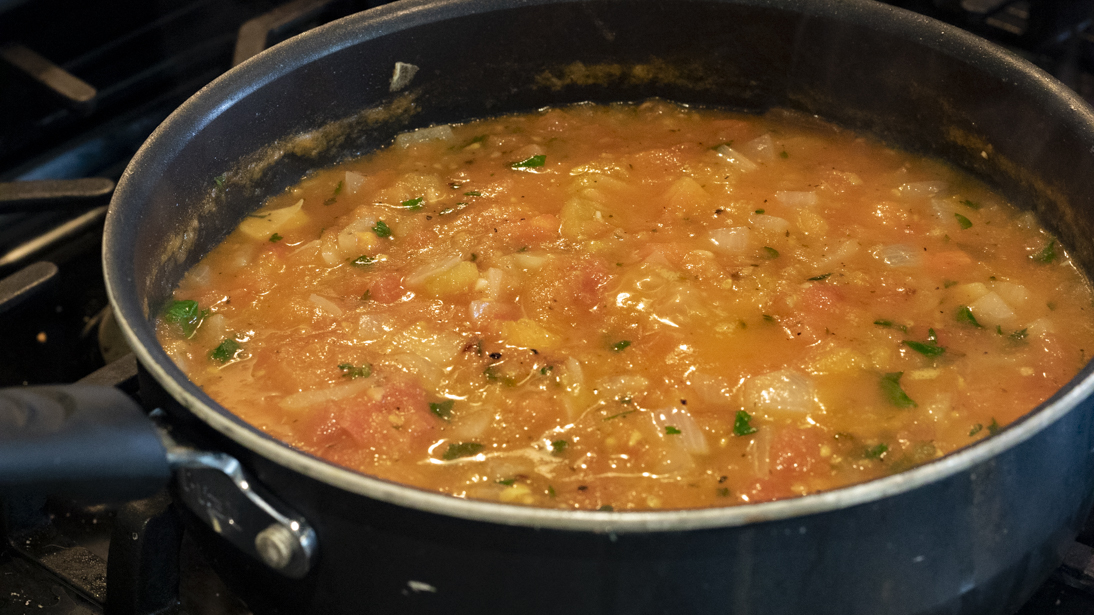 Prepping the Tomatoes
Although this recipe isn't difficult or complicated, there are a few more steps than you may be used to. The first thing to do is prep the tomatoes.
You need to remove the skins, so you don't have that chewy membrane in the sauce. The skins can be peeled off much easier if the tomatoes have been blanched.
So, bring a pot of water to a boil. Meanwhile, take your knife and make an X on the bottom of each tomato. It doesn't need to be deep; just cut through the skin. Then drop the tomatoes into the boiling water. They only need 60-90 seconds in there– you'll know when to take them out because the skin will start blistering away from where you made the X.
Drop the tomatoes in some ice water to stop the tomatoes from cooking. You'll be able to peel the tomato skins off without any difficulty.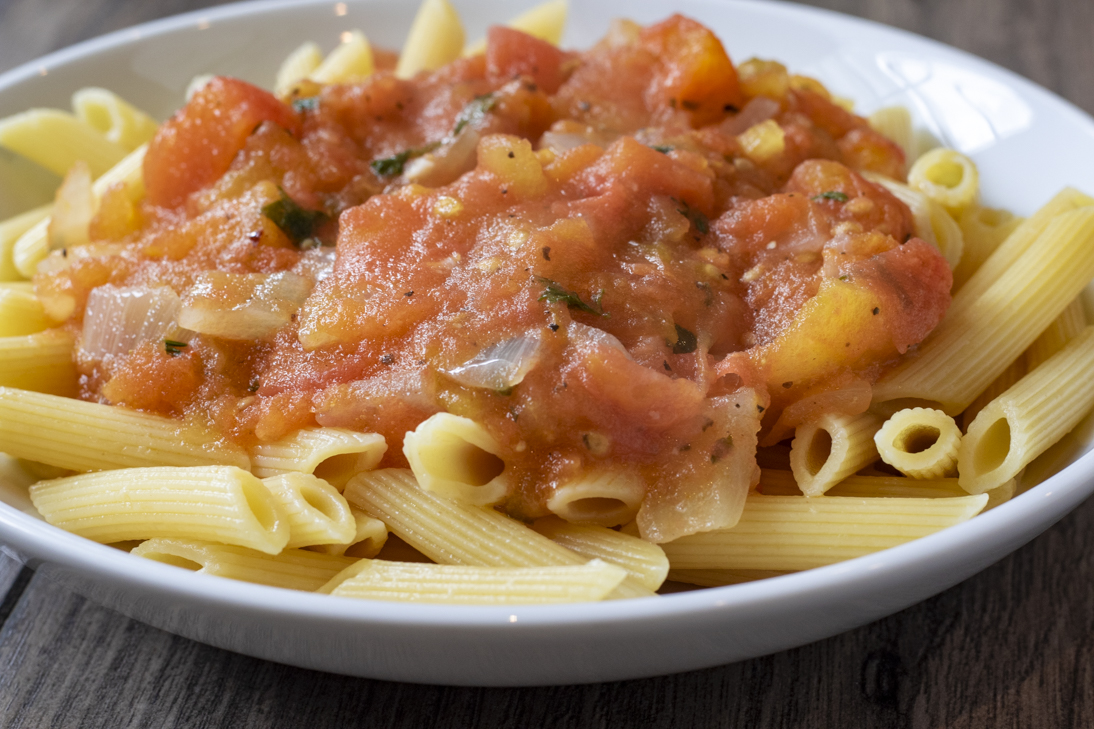 Tomato Sauce
Once they're peeled, roughly chop the tomatoes.
Build your sauce from the ground up by starting with onions sautéed in our Fresh Churned Garlic Butter. The onions and garlic add so much flavor to the sauce!
Add your chopped tomatoes, and some seasonings. We recommend red pepper flakes, salt, pepper, and a little sugar. You can also add some fresh herbs to your liking.
From there, the bus pretty much drives itself. Let the sauce simmer and cook for about 20 minutes. I like to leave this sauce chunky, but if you want a smoother sauce, you can throw it in a blender (or use an immersion blender).
From there, serve it on pasta, or use it for dipping bread!
Enjoy!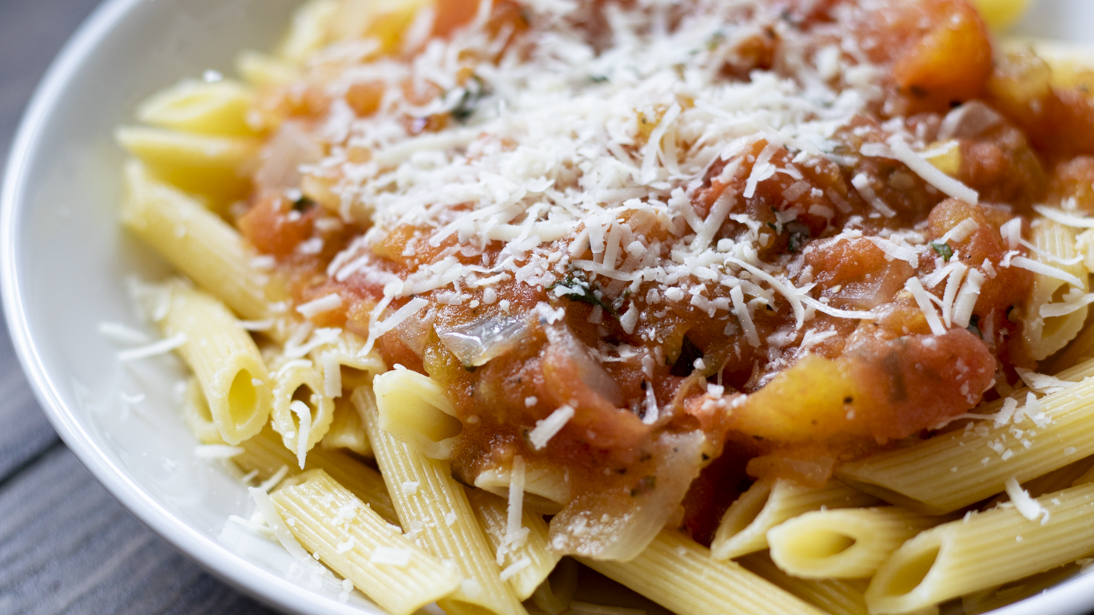 Homemade Heirloom Tomato Sauce
Course: Sides, Sauces, Dinner
Ingredients
4 lb ripe heirloom tomatoes

1 onion, chopped

½ tsp red pepper flakes

Salt and pepper, to taste

½ tsp sugar

Fresh thyme, basil, and parsley, to taste
Directions
Bring a large pot of water to a boil. Meanwhile, score the bottom of each tomato with an X. Drop tomatoes into boiling water for 60-90 seconds. Transfer tomatoes to a bowl of ice water to stop the cooking process.
Peel skins off tomatoes, and roughly chop.
Melt Garlic Butter in a pot over medium heat. Add onions, and saute for 5-7 minutes, until onions are soft.
Add tomatoes. Season with red pepper flakes, salt, pepper, sugar, and fresh herbs (if desired.)
Bring to a simmer and cook for about 20 minutes.
Check for seasoning, then serve over pasta.
If you want a smoother sauce, blend with an immersion blender (or transfer in batches to a blender).