Grilled Cheese
We love grilled cheese here at Chef Shamy. I don't think that a surprise to anyone. But our newest variation is one of our favorites so far: Guacamole Grilled Cheese!
It's the same grilled sandwich you know and love, with some guacamole spread in the middle! Toasted your bread with Chef Shamy Garlic Butter, and you've got a sandwich bursting with flavor!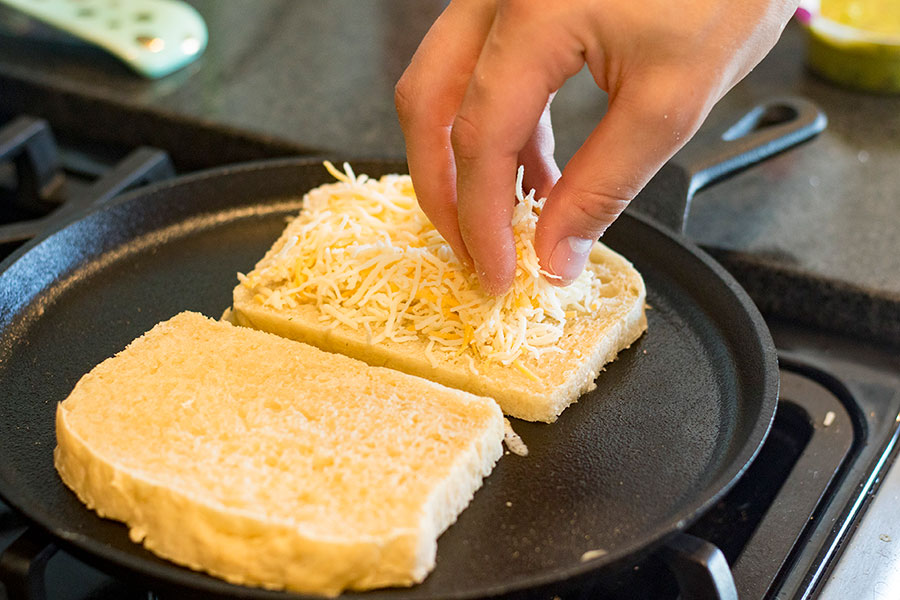 Guacamole
When you boil things down, guacamole is really just well seasoned mashed avocado. Everyone has different preferences about how they want their guac to taste, and the texture they prefer. For a grilled cheese sandwich, it doesn't really matter what your guacamole is like, as long as you like it!
You can choose to make your own, or buy it. There are some good brands out there, so if you're buying, make sure to buy one that you know you like.
Using Garlic Butter on the bread really compliments the guac– which usually has a little bit of garlic in it anyway.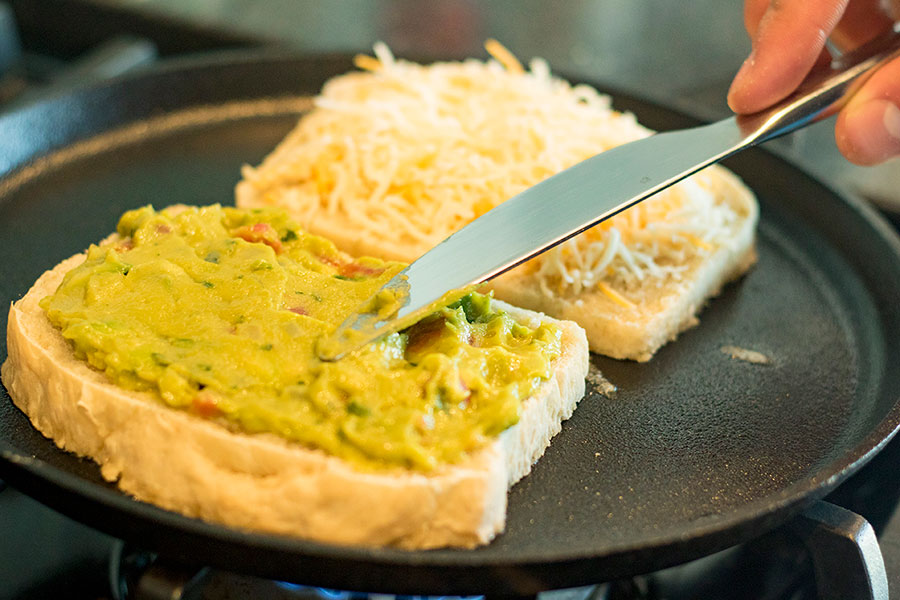 Making Grilled Cheese
Most people have made a grilled cheese before. It's not that difficult, but when you're adding a new ingredient, it's important to get the proportion of guac to cheese correct. Our recipe recommends about 2 oz of guacamole per sandwich. But, as always, it's up to you to make it how you like it!
Once again, say it with me: there's no such thing as too much cheese! Sliced or shredded, layer it on thick!
Enjoy!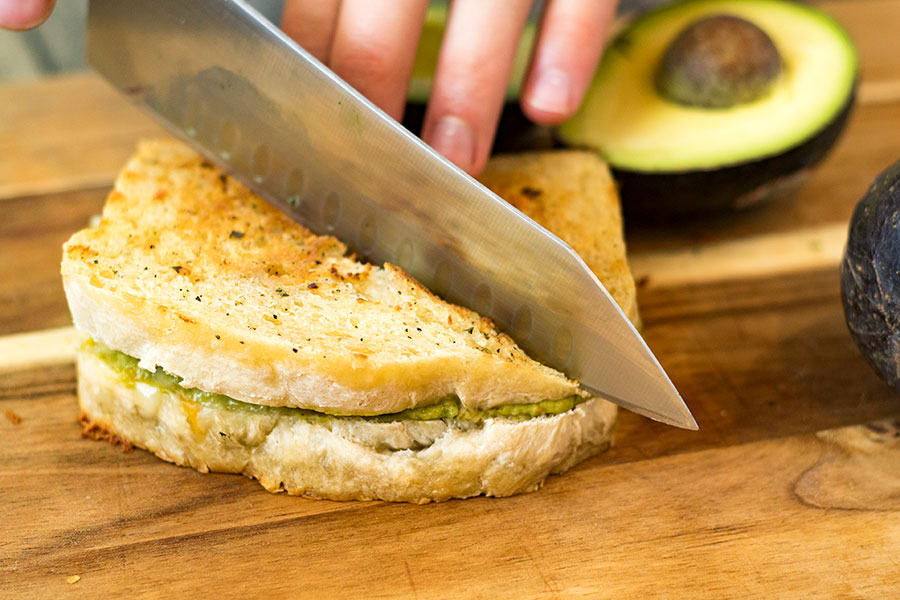 Guacamole Grilled Cheese
Course: Dinner, Lunch
Ingredients
2 slices bread

2-2.5 oz guacamole

4 slices colby jack cheese
Directions
Generously brush Garlic Butter on both slices of bread. Place bread butter side down on a skillet over medium heat.
Add guacamole to one slice of bread, and cheese to the other. Allow cheese to melt, and bread to toast, then flip one side over to close the sandwich.
Serve immediately.