Cheese Dip
We've made cheese dips before, but this one is something special. This Beer Cheese Dip is a rich, full-flavored cheese dip perfect for pretzel dipping.
Cheese dip has to be cheesy. That should go without saying. Many cheese dips are watered down with milk or cream, so they barely taste cheesy at all. Well, not the case here! Our dip has three different cheeses: cream cheese, cheddar, and mozzarella. Besides cheese, there's only three more ingredients: our Fresh Churned Garlic Butter, (which adds a delicious garlicky flavor), half and half, and of course, beer.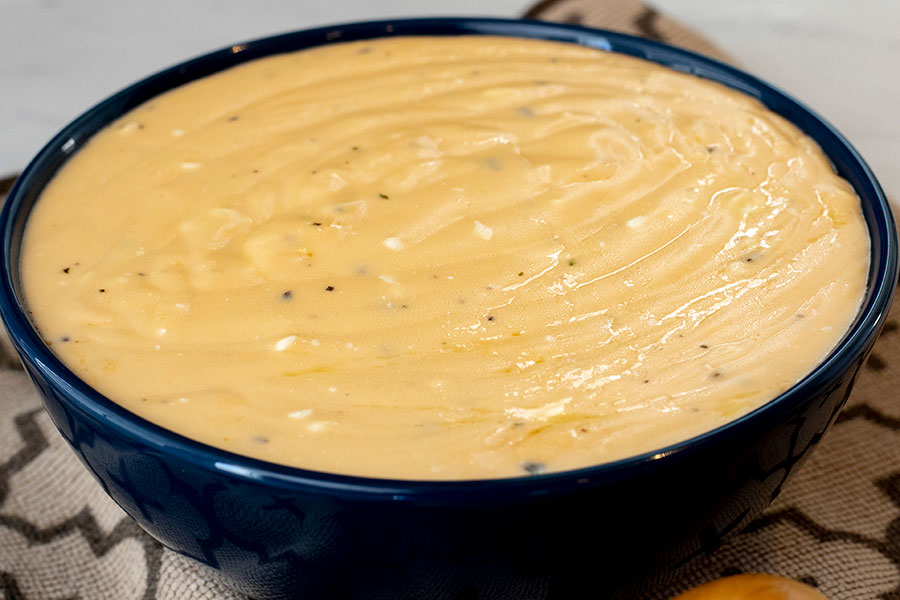 Beer Cheese
Beer cheese is actually a thing. It's cheese with enough beer added for taste. Typically, they'll add some garlic and spice to compliment the flavor, so it was a no-brainer here as well.
We used an Irish beer. Partly because it's almost St. Patrick's Day, and partly because it's full of flavor. Garlic Butter really pumps up the flavor– it's a party for your taste buds!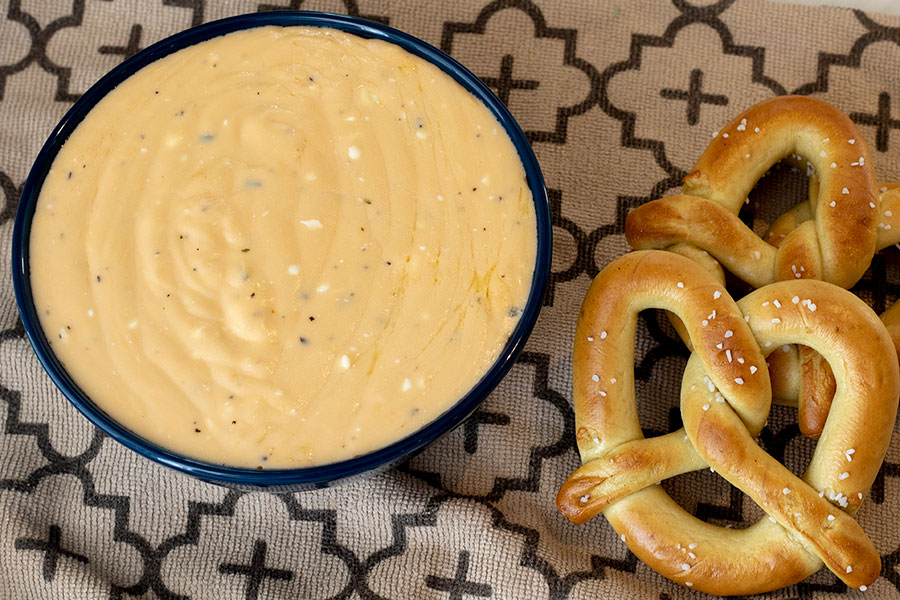 Pretzels
When we say that this is perfect for dipping pretzels, we're talking about soft pretzels. You can find them at your grocery store, usually in the freezer section. They take less than 5 minutes to bake. And it's totally worth it. So delicious!
But if you'd rather dip bread or chips, that's fine too! Use what you have. All I know is, you'll just want to get this Beer Cheese Dip in your mouth as soon as possible!
Enjoy!
Garlicky Beer Cheese Dip
Course: Sides, Snacks
Ingredients
8 oz package cream cheese, softened

1 (8 oz) package shredded Cheddar cheese

1 (8 oz) package shredded mozzarella cheese

1 cup beer

½ cup half and half

Salt and pepper, to taste
Directions
In a large skillet, melt Garlic Butter and cream cheese over medium heat. Add cheddar, mozzarella, beer, half and half, and salt and pepper if needed.
Stir constantly, until cheese is melted and dip is smooth and creamy.
Serve with soft pretzels or chips.