Melt Sandwiches
This Garlic Ham and Swiss Melt is amazing! Melts are an American classic. I'm sure you've had one before. A melt is any sandwich with cheese that is heated so the cheese melts. So, a grilled cheese is the most simple version of this sandwich.
There are literally hundreds of ways to make a melt. There's so many different combinations of ingredients– different cheeses, a variety of meats or vegetables– we could develop melt recipes for the rest of our lives. And we definitely will be making more. But I thought I'd start with one of my personal favorite combos: ham and Swiss.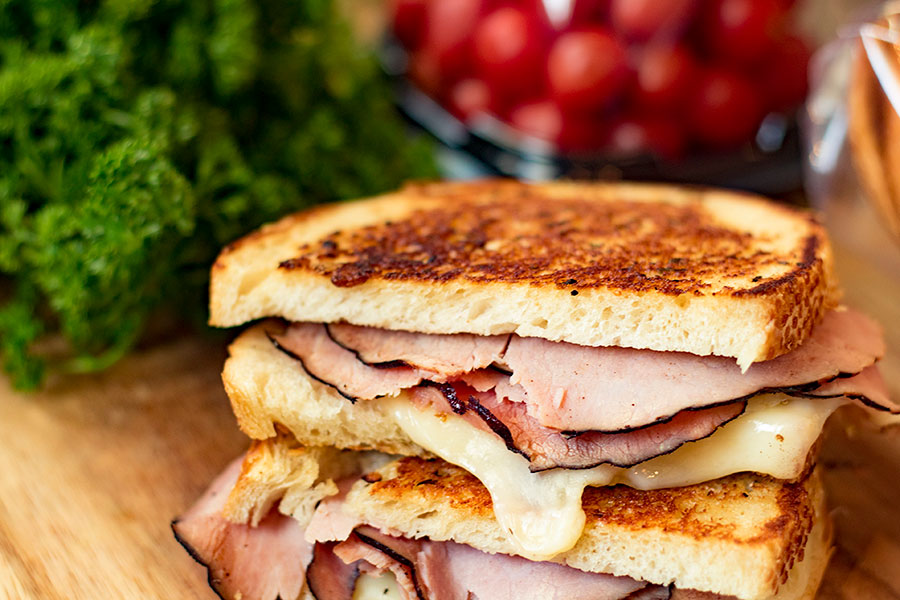 Ham and Swiss
Swiss cheese is probably my favorite cheese. It's great on a sandwich; it's got a delicious, salty, almost smoky flavor. And it melts really well, which is important for these types of sandwiches.
When you pair Swiss with some good, high quality, deli-sliced ham, well, there's nothing better!
Let's talk about ham for a minute. There are many brands and varieties of ham you can get. If I had to pick, I'd get some black forest ham from the deli– not the deli section. Actually have one of the nice workers slice it for you. It might be a little more expensive, but it's worth it!
And of course, using Chef Shamy Garlic Butter just adds the perfect touch. This will be the best melt you've ever had!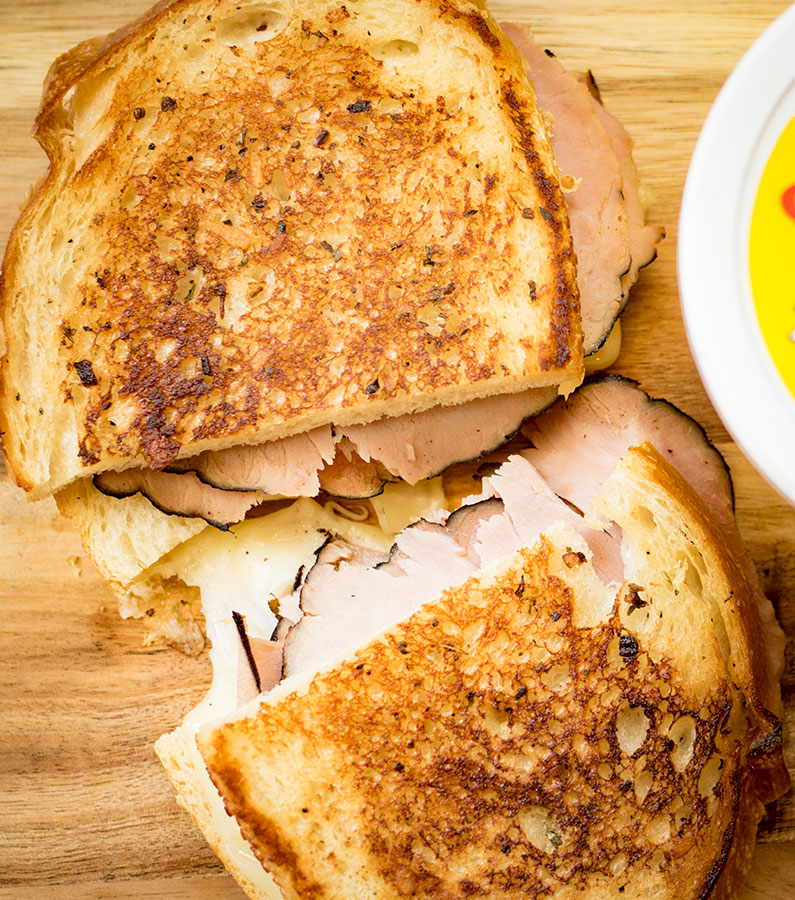 Garlic Ham and Swiss Melt
Course: Lunch, Dinner
Ingredients
2 slices sourdough bread

4 slices ham

4 slices Swiss cheese
Directions
Spread Garlic Butter on one side of each slice of bread. Lay butter side down on a skillet or frying pan.
Turn skillet to medium heat, then place two slices of cheese on each slice. Place the ham on one one the halves of the sandwich.
Cook on medium heat, until the bread is golden brown and the cheese is melted. Then flip one slice on top of the other slice to make a sandwich.
Serve immediately.
Notes
Cook on medium or medium low heat, or the butter and bread will burn before the cheese is melted.