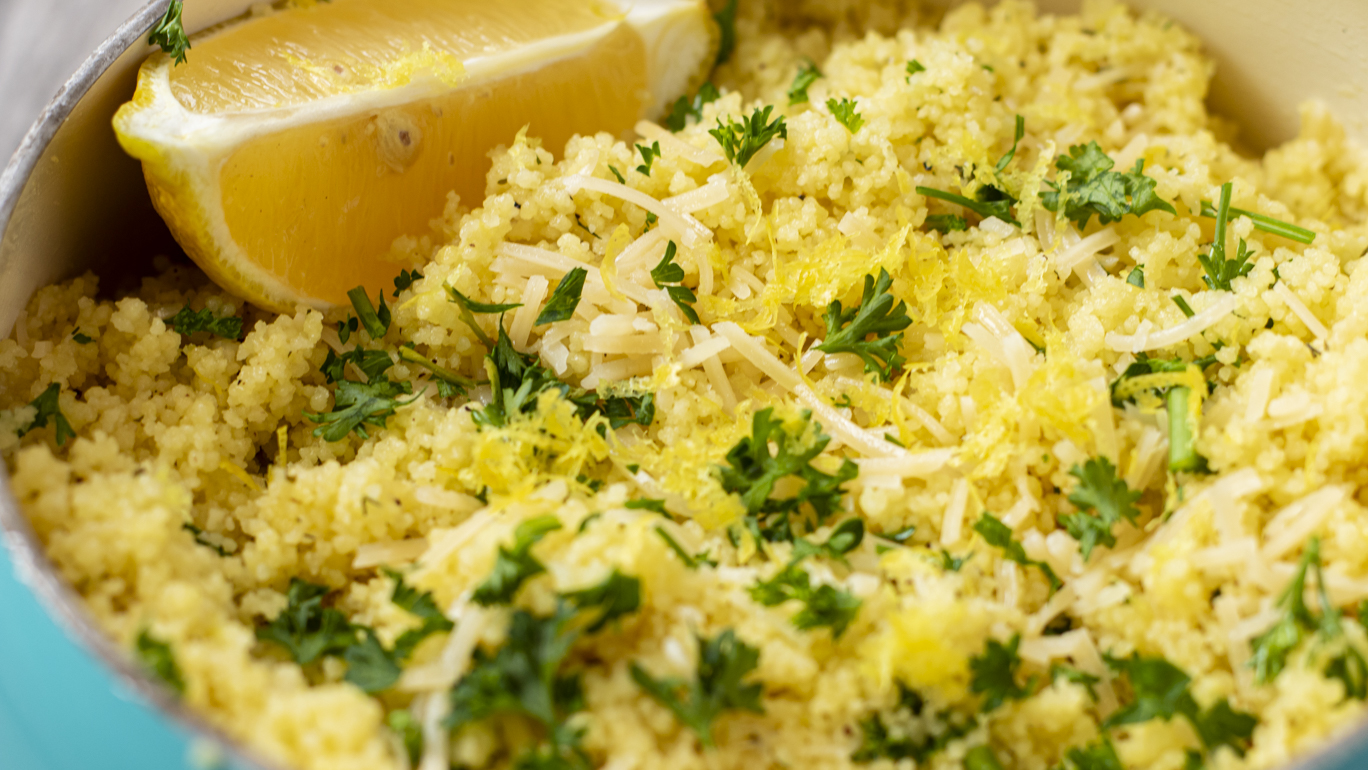 Easy Lemon Herb Couscous
Prep time:
Cook time:
Total time:
Ingredients
2 cups couscous
2 cups chicken stock
3 oz [u]Fresh Churned Lemon Herb Butter[/u], divided
½ cup Parmesan cheese
2 T fresh parsley, roughly chopped
Zest of one lemon
Salt and pepper, to taste
Instructions
Bring chicken stock to a boil with 1 oz Lemon Herb Butter. Add couscous and stir to combine. Cover and turn off the heat. Let sit for 5 minutes.
Take lid off and stir in the rest (2 oz ) Lemon Herb Butter, Parmesan, parsley, lemon zest, salt, and pepper.
Serve.