Chicken Soup
When it's cold outside and you're feeling sick, there's nothing better than a hot bowl of soup. Chicken soup has always been my favorite when I'm feeling under the weather– it provides sustenance without being too heavy.
You've got some veggies in there, as well as chicken. There's usually some sort of pasta as well, and the broth is soothing to the throat and stomach.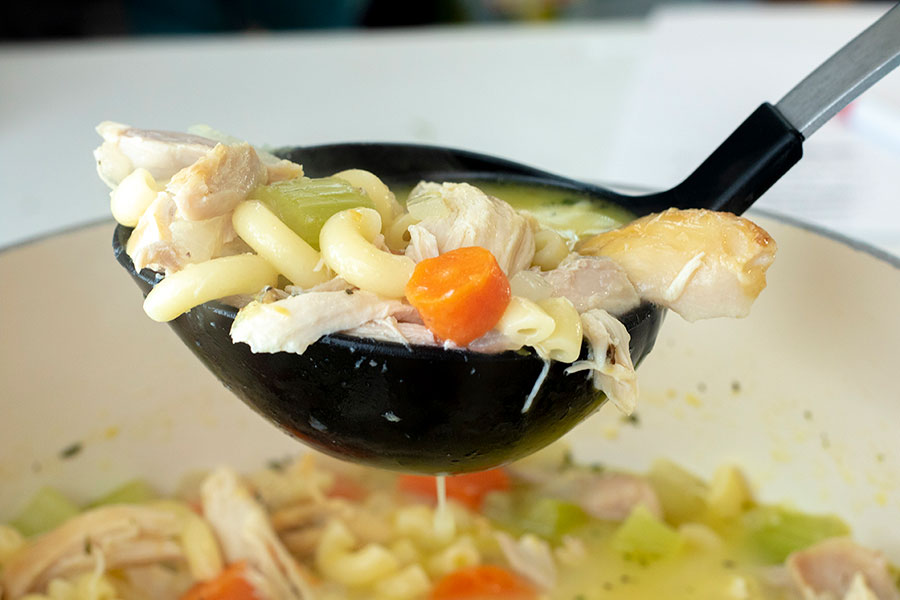 Added Ingredients
So we've pimped up our chicken soup recipe to make it extra delicious and nutritious for those who are feeling less than fantastic. We start with our Fresh Churned Garlic Butter, which is loaded with flavor. Garlic is so good for you, specifically for the cold and flu!
We've also added ginger, which is an anti-inflammatory, and soothes the stomach. There's lemon, which has lots of immune system boosting vitamins.
Rosemary, thyme, and bay leaves add freshness that can help wake up your sinuses.
This soup will help you feel better in no time!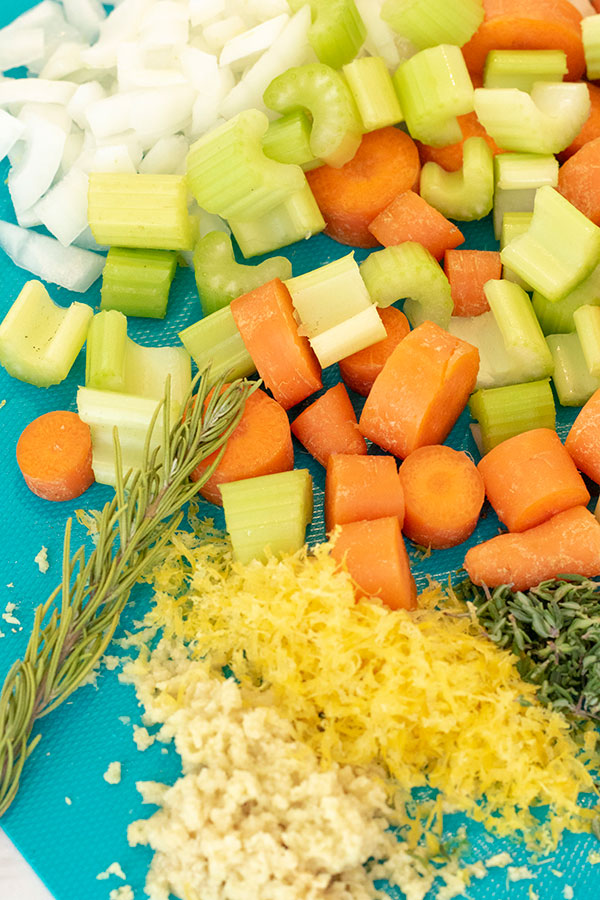 Pasta
Pasta in soup can be a tricky thing. There's nothing fancy about this though. You can use whichever pasta you want. Any bite sized noodle will do.
We used elbows because that's what was in the pantry. Use what you have, just double check the cooking time so you don't over cook the pasta.
Enjoy!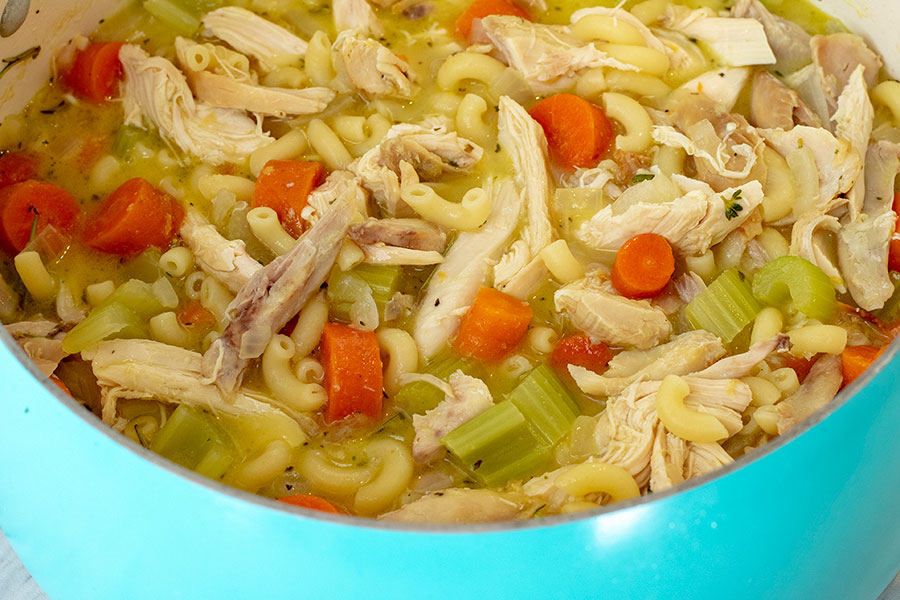 Feel Better Chicken Soup
Course: Lunch, Dinner
Ingredients
1 onion, diced

3 carrots, diced

2 stalks celery, diced

1 T freshly grated ginger

1 T lemon zest

½ T chopped fresh thyme leaves

1 T chopped fresh rosemary

5 cups chicken stock

2 bay leaves

1 cup uncooked pasta

1 lb cooked, shredded chicken

Juice of 1 lemon

Salt and pepper, taste
Directions
In a large pot, melt Garlic Butter over medium heat. Add onion, carrot, celery, ginger, lemon zest, thyme, and rosemary.
Saute until onions are translucent.
Add chicken stock and bay leaves. Bring to a boil. Stir in pasta and boil, according to package directions (should be around 8-10 minutes)
Add cooked chicken, and lemon juice. Taste and season with salt and pepper according to taste.
Serve with Garlic Bread.