Burgers
You're going to love these Black Truffle Burgers! There's nothing better in the summertime than a made-from-scratch, hot-off-the-grill burger. The smell of the grill in the air, a picnic table, paper plates, the whole nine yards. It's definitely a nostalgic experience for me.
The key to a good burger is to mix the meat yourself. This way, you can control the seasoning, as well as the size and thickness of the patties. We've done burgers before at Chef Shamy, but this one is the best so far! It's moist, succulent, and absolutely delicious!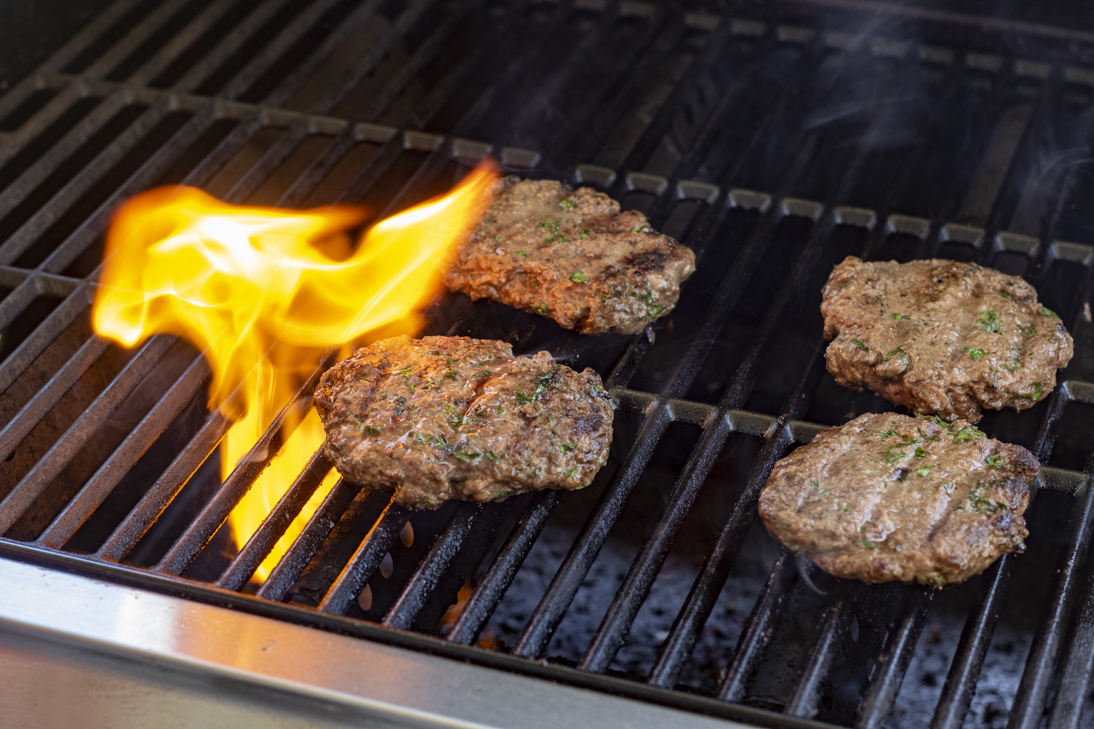 Truffle Burgers
The main component to a burger is, of course, meat. We used ground sirloin, which is simple but effective. You can get carried away with mixing different meats together, but simple is better.
The flavor comes from our new Fresh Churned Black Truffle Butter! If you haven't tried it yet, it's really excellent! It has the underlying flavor of truffles: strong, but not overpowering.
It's perfect to use in a burger for two reasons: 1) truffles are mushrooms, so it gives it a hint of that flavor– like you've put some really good sautéed mushrooms on the burger. 2) Burgers often need a little bit of fat to keep them from drying out. Mixing the butter with the ground sirloin certainly adds that essential component!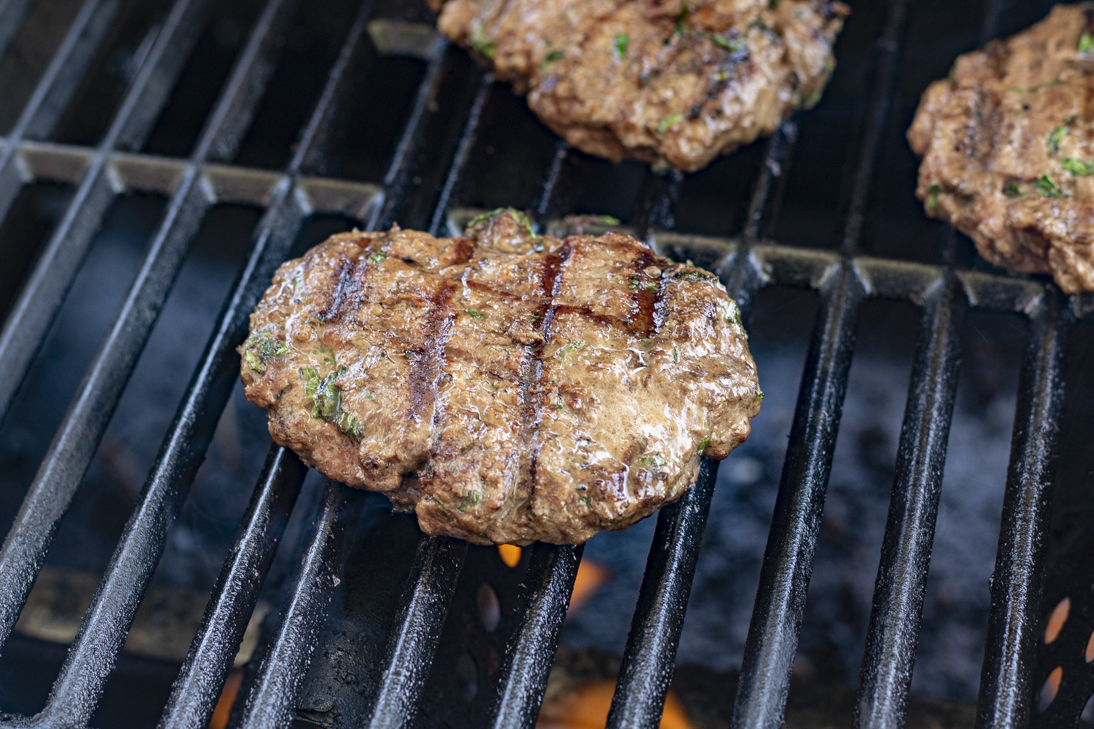 Fresh Herbs and Seasonings
Other than the Black Truffle Butter, the rest of the burger is pretty simple. We add salt (a must-have! Don't forget it!) and fresh herbs.
Fresh herbs add lots of flavor. This recipe calls for 2 tablespoons of each of the following fresh herbs: basil, parsley, and oregano. I recommend fresh, but if you don't have it, or can't buy it, you can use dried herbs instead. Just remember that the measurements will be different. Add a third of the amount of dried herbs as you would fresh.
The freshness of the herbs also cuts through the richness of the meat and butter. It's a perfectly balanced bite.
Serve it with your favorite burger fixin's and enjoy!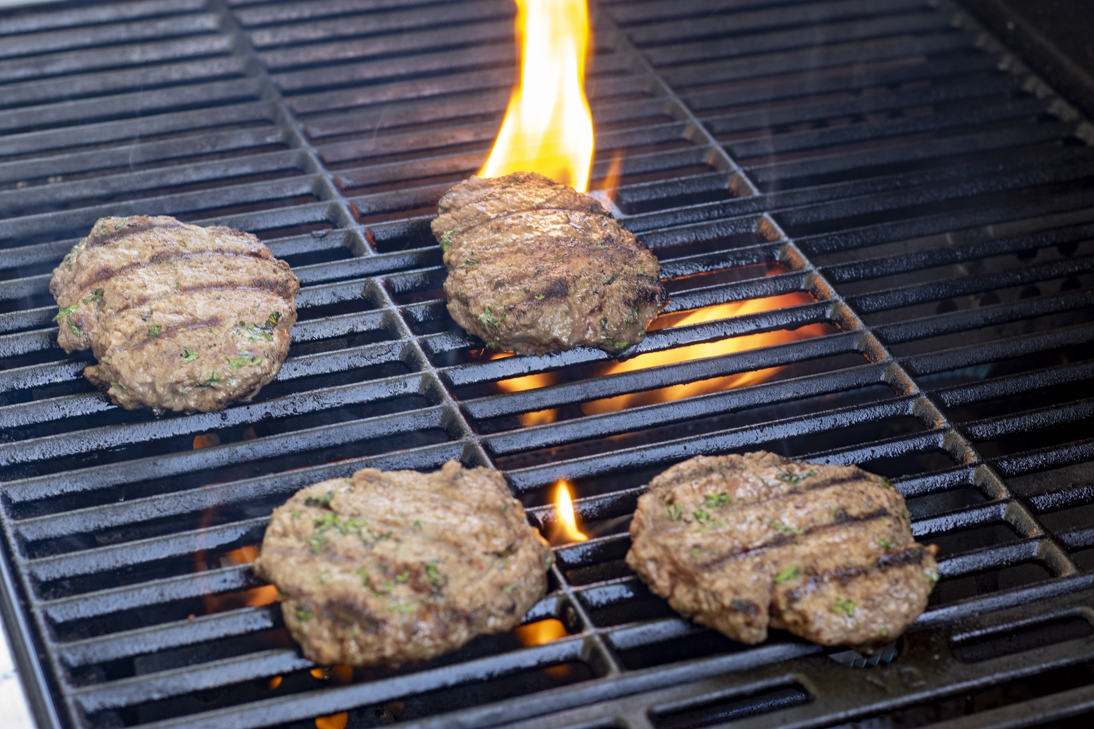 Black Truffle Burgers
Course: Lunch, Dinner
Ingredients
1 lb ground sirloin

1 tsp salt

2 T each Fresh basil, parsley, and oregano
Directions
Preheat grill to medium heat.
In a large bowl, mix together sirloin, Black Truffle Butter, salt, and fresh herbs. Mix until completely combined.
Form into 4 round patties.
Cook on grill over medium heat, 3-5 minutes, each side.
Serve with desired burger fixings.