Strawberry Oatmeal Bars
I loved this recipe! These Strawberry Oatmeal Bars are the kind of thing that my mom would make. In the best way!
The recipe itself is really easy, and is delicious! It's not overly sweet. Of course, it's got sweetness from the strawberries, but it's not overpowering. And the crunch of the oats compliments the fruitiness perfectly.
Actually, it almost feels like it could be a fun breakfast!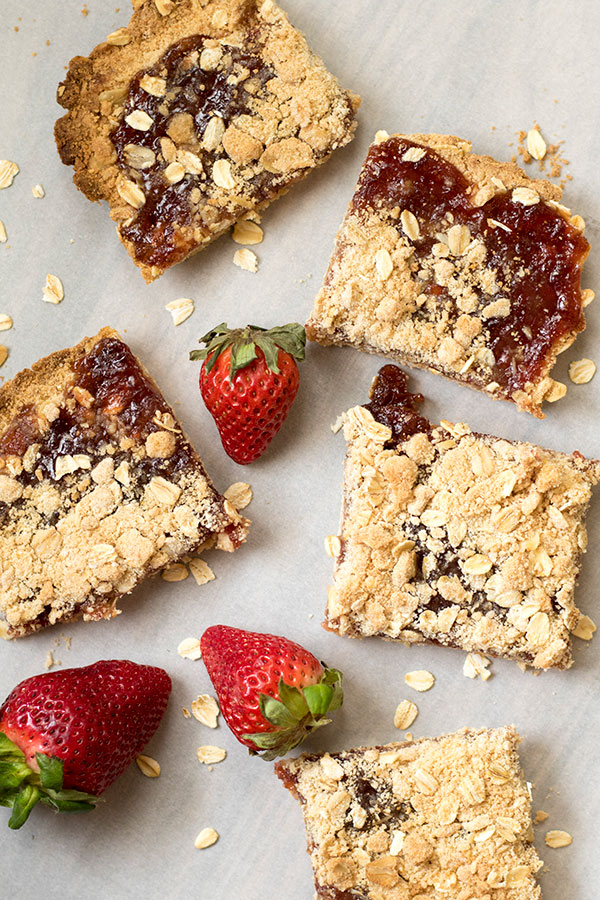 Strawberry Oatmeal Bars are pretty straightforward– it's strawberry jam sandwiched in an oat crumble. But while the ingredients are pretty standard, the taste is out of this world!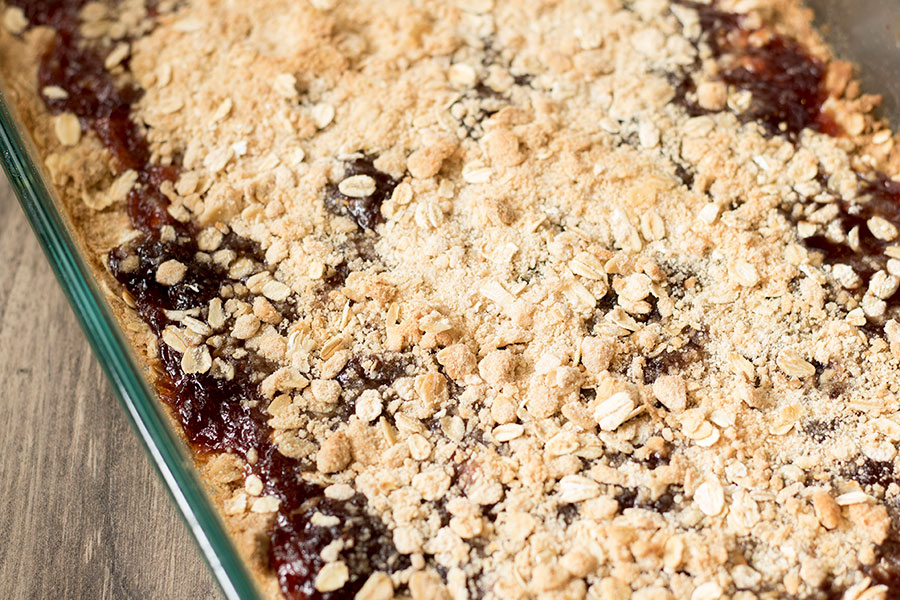 Strawberry
There's two sources of strawberry flavor in these bars. The first is strawberry preserves. Or jam. You can use whatever brand you want, whatever your personal preference is.
The second is Chef Shamy Strawberry Honey Butter. It's got a great, natural strawberry flavor that compliments the jam really well.
It's double strawberry!
Enjoy!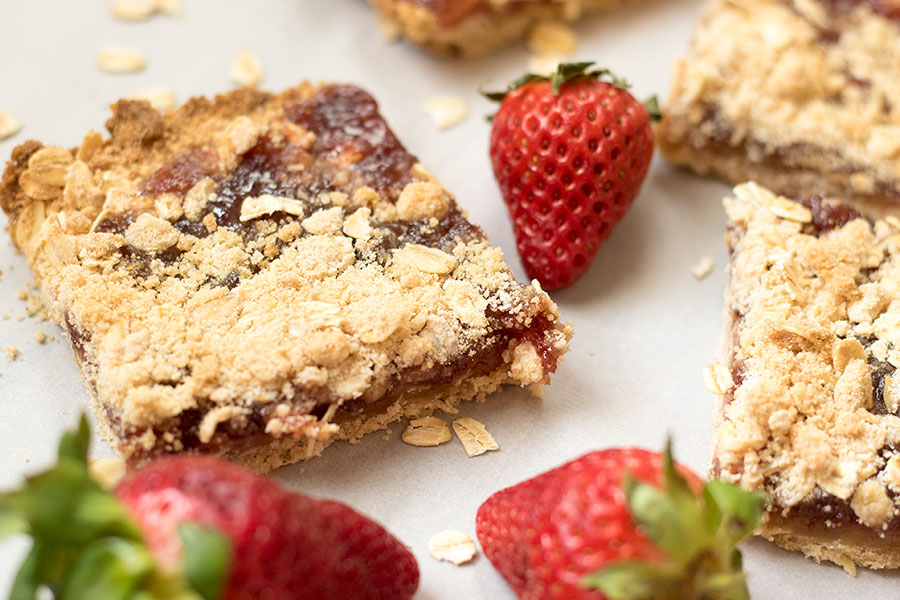 Easy Strawberry Oatmeal Bars
Course: Snacks, sweets
Directions
Preheat oven to 350° F
In a medium mixing bowl, mix together Strawberry Honey Butter, flour, oats, brown sugar, and baking powder with a fork until they resemble coarse crumbs.
Press half the oat mixture into a greased 9×13 pan.
Spread the strawberry preserves on top, then sprinkle the rest of the oat mixture over the strawberry preserves.
Bake at 350° for 30-40 minutes, or until light golden brown.
Let cool completely, then serve in squares.