Muffins
Muffins are great for a lot of different things– you can have a muffin for breakfast or for a snack, and they're great on the go! Dark Chocolate Chip Muffins, however, are a step above any other muffin because let's face it: chocolate.
And dark chocolate is even better. Dark chocolate is much healthier for you– and a slightly more bitter chocolate balances really well with the sweet muffin.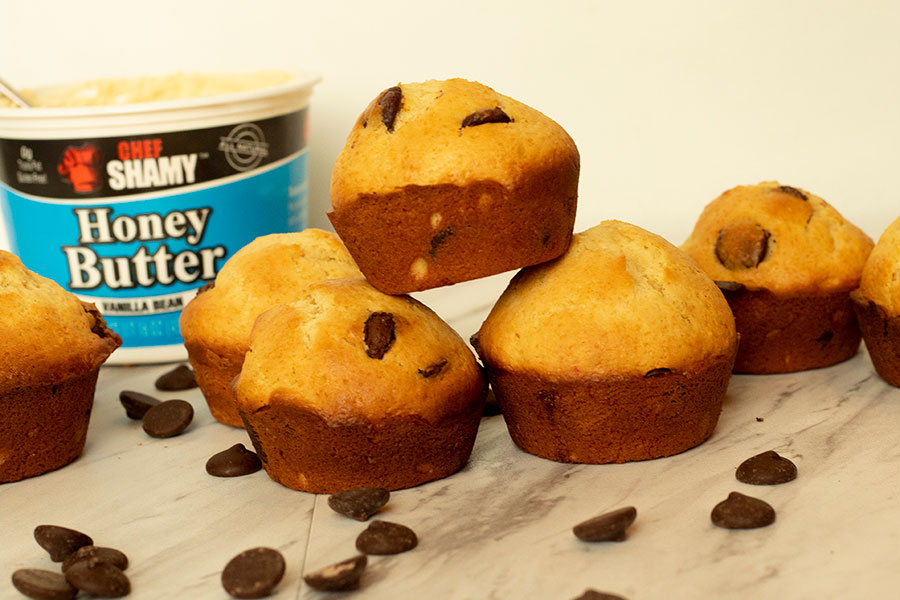 Chocolate and Vanilla
Chocolate and vanilla are arguably the two most "classic" flavors for a baked good. And while many people can view them as opposite flavors, they actually compliment each other really well. This muffin has an abundance of both!
That's why we used our Fresh Churned Vanilla Bean Honey Butter. It's sweet and full of vanilla flavor– packed with actual vanilla beans. When put up against the dark chocolate chips, it's delicious!
Spread a little extra Vanilla Butter on your muffin, and you'll be in heaven!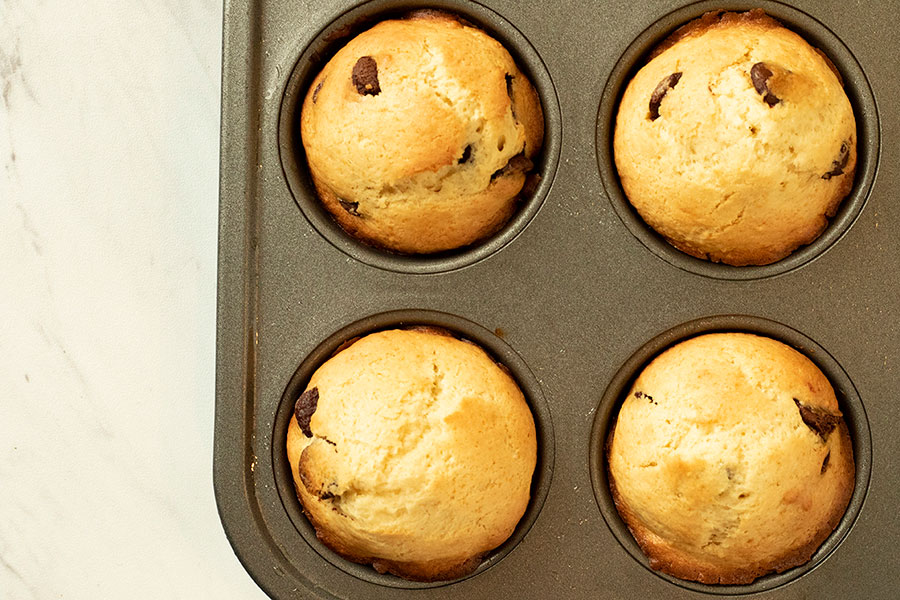 Baking
A good muffin is soft and moist on the inside, with a slight crust on the outside. Muffins are baked in muffin tins, but not with a liner. Cupcakes are baked in wrappers, and muffins traditionally are not.
Don't forget to check out our cheat sheet on how to measure whipped butter! Measuring all your ingredients correctly allows for the best result from your recipe!
Enjoy!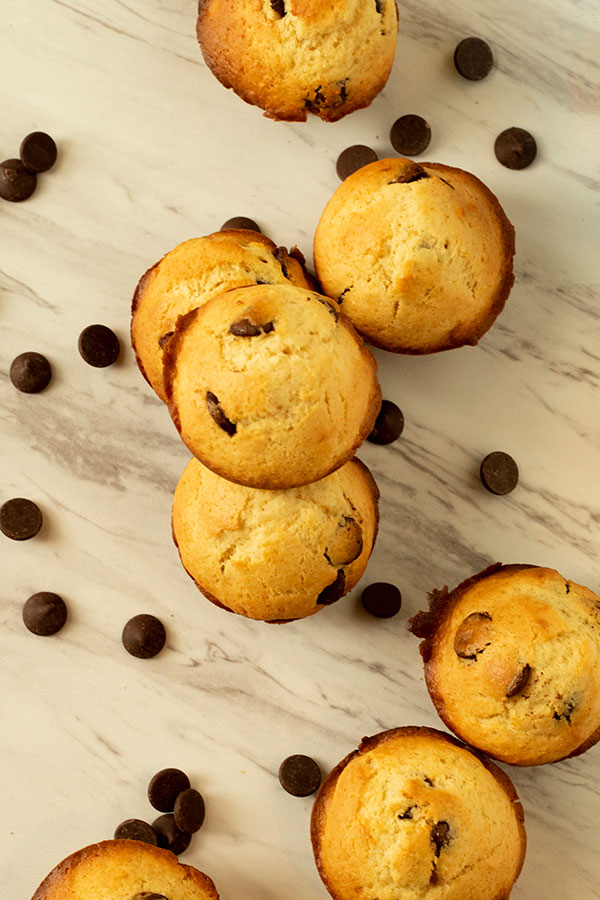 Dark Chocolate Chip Muffins
Course: Snacks, Sweets
Directions
Preheat oven to 400° F.
In a large mixing bowl, mix together flour, brown sugar, sugar, baking powder, and salt.
In a separate mixing bowl, whisk together milk, Vanilla Bean Honey Butter, and eggs.
Add the wet ingredients to the dry ingredients and mix until just combined.
Fold in the dark chocolate chips.
Divide batter evenly between greased muffin tin.
Bake at 400° for 15-20 minutes, or until a toothpick inserted into the center comes out clean.
Allow to cool for 5-10 minutes, then run a knife along the edges of the muffins to lift them out.
Cool completely, then serve.