French Toast
Croissant French Toast is my one of my favorite breakfasts! It's easy to make while still feeling like a gourmet meal!
French Toast is a classic breakfast dish. It's made by dipping bread in a egg custard mixture and cooking both sides on a skillet. It can be served with butter and syrup, whipped cream, fresh fruit, or powdered sugar.
It's may a simple meal to make, but ours feels fancy because of two things: croissants and Cinnamon Honey Butter.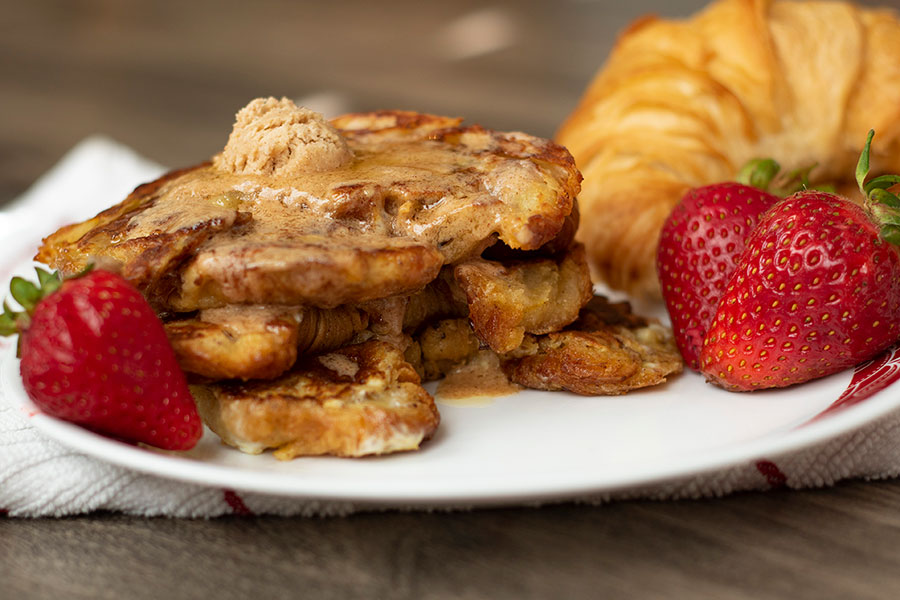 Croissants
A croissant is a buttery, flaky pastry that is a staple in French and Austrian bakeries. Most of you have had them before, either plain or as a sandwich. I love croissants!
Using a croissant to make French Toasts might be new, so here's what you do.
Cut the croissant in half, then dip it into a mixture of egg and half and half. Put in on a buttered skillet, and cook about 3 minutes each side.
Serve it with our secret weapon!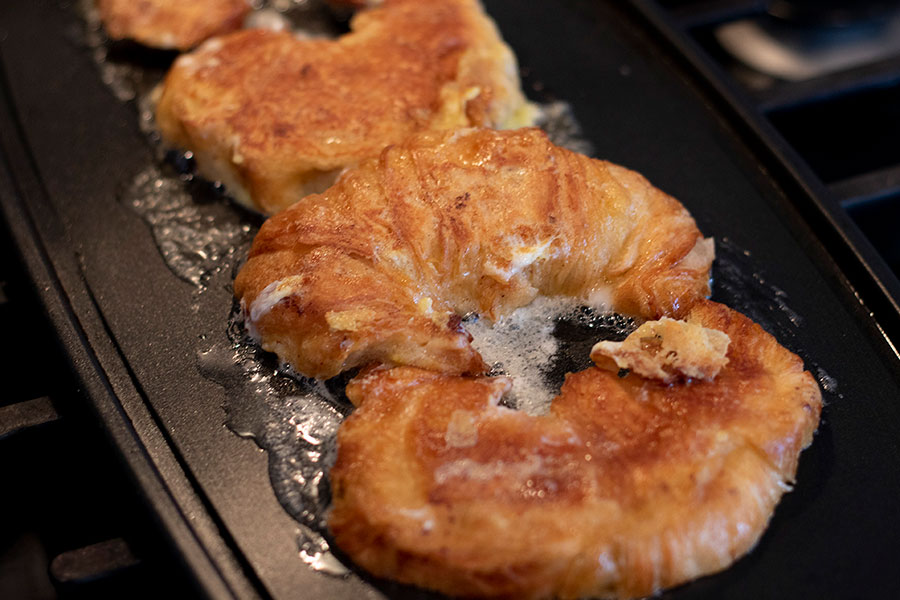 Cinnamon Honey Butter
Chef Shamy Cinnamon Honey Butter pairs perfectly with French Toast. A dollop of melted Cinnamon Butter gives you all the flavor and sweetness you need without syrup!
My perfect Croissant French Toast is served with Cinnamon Butter and fresh strawberries! What's yours?
Enjoy!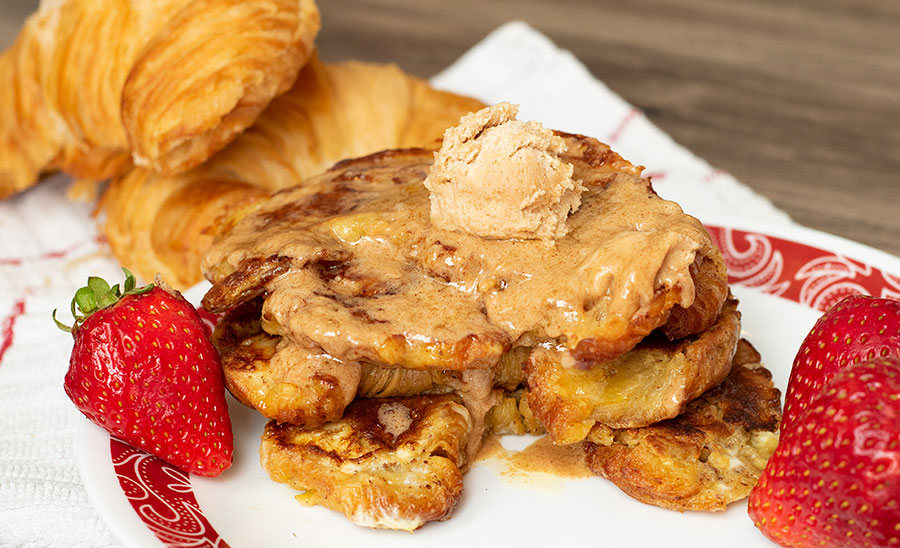 Croissant French Toast
Course: Breakfast
Directions
Cut croissant in half down the middle.
In a large mixing bowl, mix eggs, half and half, sugar, cinnamon, and vanilla until smooth and fully combined.
Dip croissant halves in egg mixture.
Place them on a greased or buttered skillet over medium heat. Cook 3 minutes each side.
Serve with Cinnamon Honey Butter and strawberries.