Potato Leek Soup
Our new Creamy Garlic Potato Leek Soup is absolutely delicious! It may not be a soup that you've tried before, and it might not be in your normal rotation of winter recipes. But once you try it, that will change. It's creamy, smooth, and light– not to mention pretty healthy.
It's also easy to make, which matters a lot on a busy weeknight. Let's talk about it.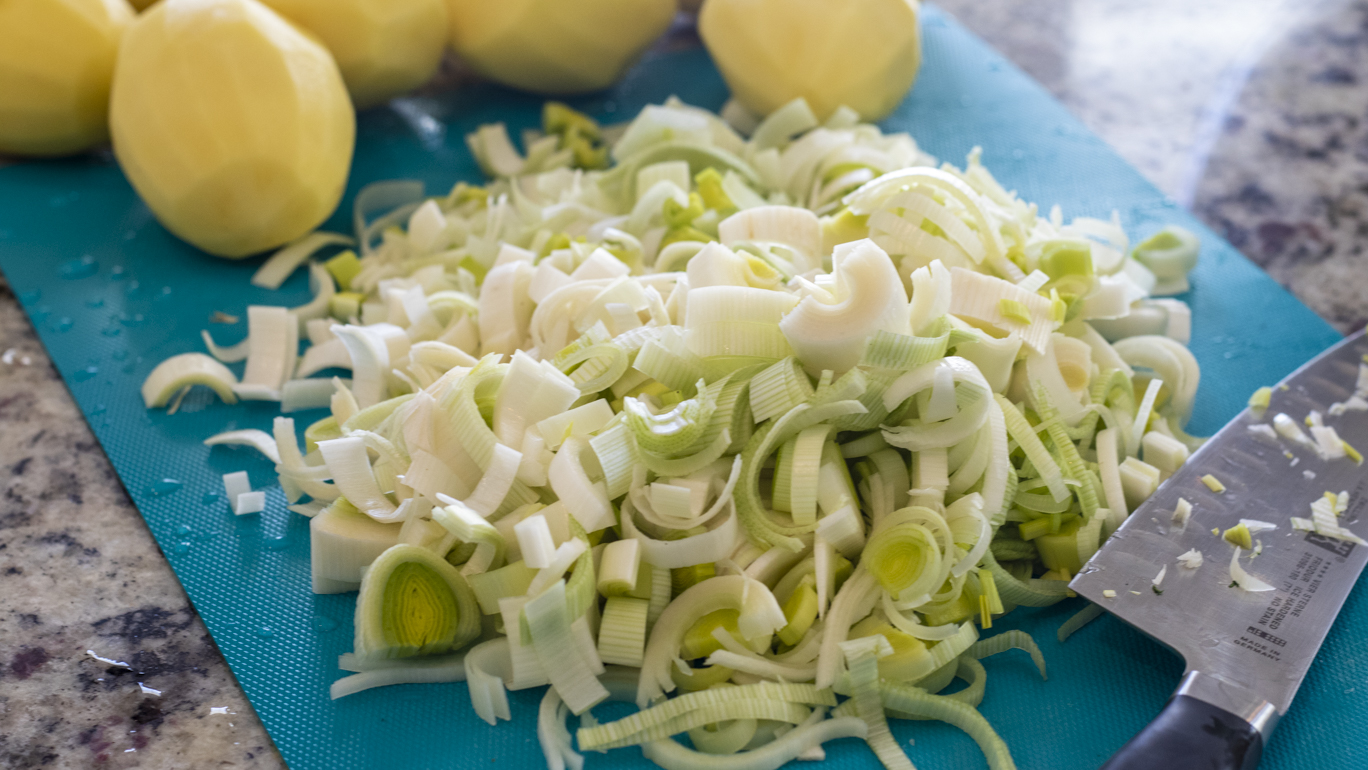 Leeks
Leeks are not a common vegetable in many homes, so you may not know what they are. They have a mild onion flavor. The best part of a leek is the white and light green parts. You'll want to make sure to wash them thoroughly, because dirt can get caught in there.
We start by sautéing the leeks in our Fresh Churned Garlic Butter. It gives the soup a great base flavor to build on. Then we add potatoes. Luckily, this soup will be blended, so you don't need your knife skills to be amazing. But try to keep the potatoes the same size so they take the same amount of time to cook.
The potatoes go in the pot with broth, bay leaves, and fresh thyme. Bring it to a boil, and cook until the potatoes are soft.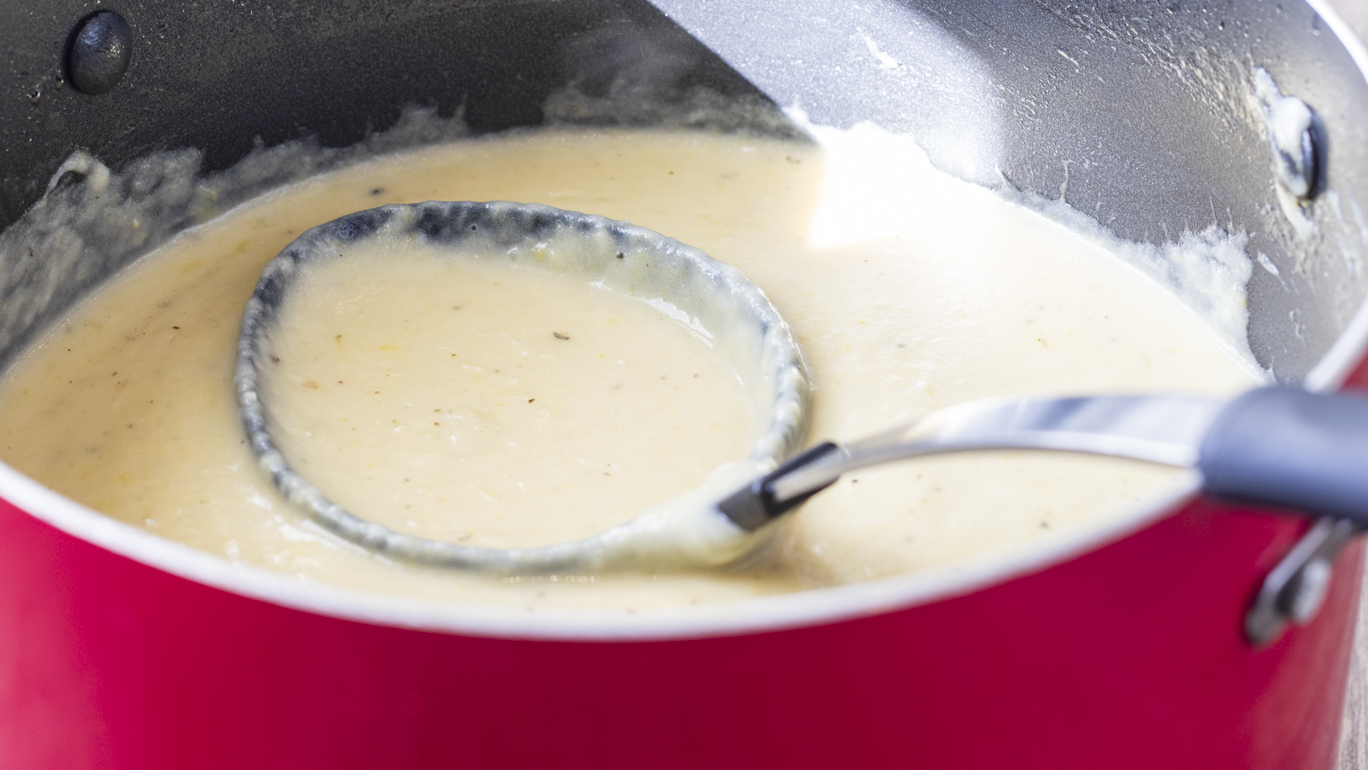 Blending
Once the potatoes are soft, remove the bay leaves and fresh thyme, and blend! It's best to use an immersion blender, but if you don't have one, you can do batches in your regular blender.
Then add some seasoning, cream, and cheese! Garnish with chives, and voila! Your super creamy soup is done!
Enjoy!
Creamy Garlic Potato Leek Soup
Course: Lunch, Dinner
Ingredients
3 leeks, white and light green parts only, roughly chopped

3 lbs potatoes, peeled and chopped

6 cups vegetable broth

2 bay leaves

3 sprigs fresh thyme

1 tsp salt

½ tsp pepper

Pinch of nutmeg

2 cups Monterey Jack cheese

1 cup heavy cream

Chives, finely chopped, for garnish
Directions
Melt Garlic Butter in a large pot over medium heat. Add leeks and stir to coat with butter. Saute for 8-10 minutes, or until leeks are soft.
Add potatoes, vegetable broth, bay leaves, and fresh thyme. Bring to a boil, and simmer 15 minutes, or until potatoes are soft.
Remove bay leaves and thyme. Use an immersion blender to blend until smooth. (If you don't have an immersion blender, use a regular blender– blend in batches.)
Add salt, pepper, nutmeg, cheese, and cream. Stir until cheese is melted and incorporated.
Serve, with chives to garnish. Top with extra cheese if desired.