Dessert Breadsticks
Cinnamon Twists are a staple at any delivery pizza chain. They're essentially sweet breadsticks. And they are sooooo good. But why go out when you could make them at home? Homemade always tastes better!
There are two things that make this recipe SO easy:
Chef Shamy Cinnamon Brown Sugar Butter.

You know how I feel about our Cinnamon Honey Butter. It's sweet, decadent, and bursting with cinnamon flavor.
Premade breadstick dough. Did you know you can buy dough made specifically for breadsticks at your grocery store? It's easy. All you have to do is un-package them and give them a twist. I know, I know. If you want to make your own dough, feel free. As long as you have some kind of delicious dough, you'll be set!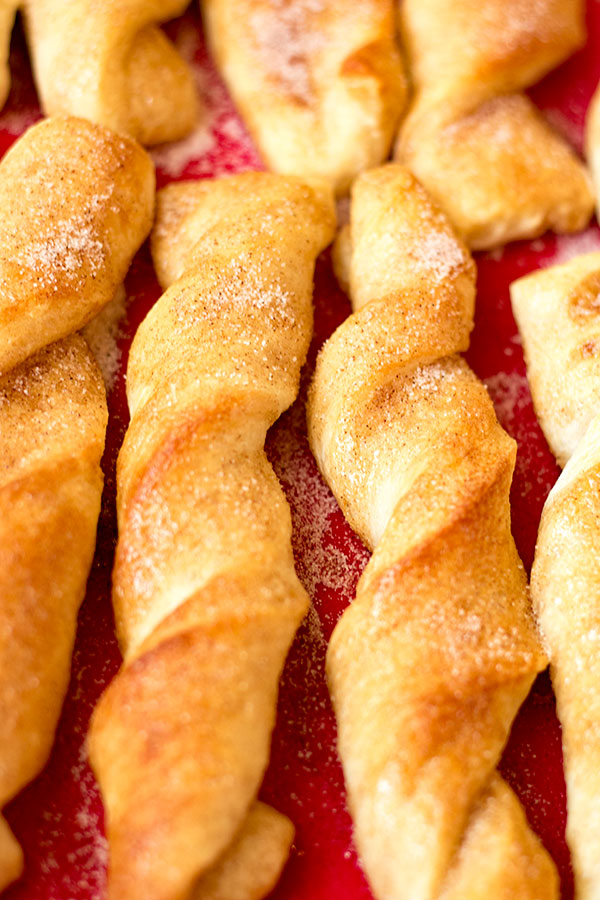 Dipping
Cinnamon Twists are usually dipped in some sort of frosting. Our recipes includes a very simple vanilla icing that thin enough to dip or drizzle.
But you can have a little bit of fun with the consistency. Some people like icing that's more similar to what you'd see on a cinnamon roll. If you want thicker frosting, just add a little more powdered sugar until you have the consistency that you want.
I like the simple vanilla frosting, but try spicing it up by adding a little nutmeg or cloves to it! It will take your breadsticks to full blown fall flavors, and there's nothing wrong with that!
Enjoy!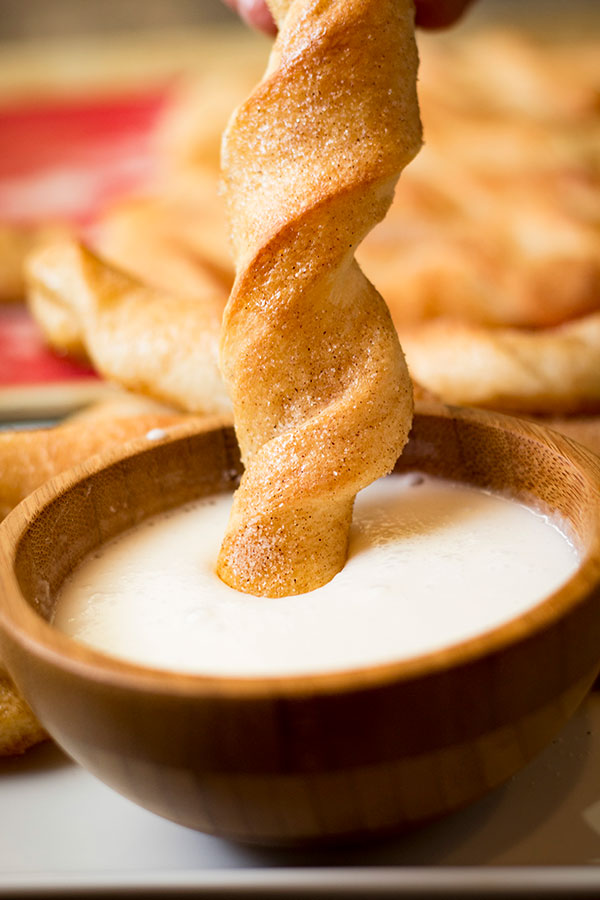 Cinnamon Twists
Course: Snacks, Sweets
Directions
Preheat oven to 375°
Twist breadstick dough and lay on greased baking sheet.
Brush melted Cinnamon Honey Butter on the dough.
Bake at 375° for 12 minutes, or until breadsticks are done
Meanwhile, mix together the cinnamon and sugar.
When the cinnamon twists come out of the oven, sprinkle the cinnamon sugar mixture on generously on top.
Combine powdered sugar, milk, and vanilla to make the frosting. Mix well.
Drizzle over breadsticks or dip them!