Caramelized Bananas
Cinnamon Caramelized Bananas are the ultimate dessert! They're going to become your new to-go sweet treat!
Bananas are pretty much the perfect fruit. They're almost always in season, and they're usually pretty cheap. Bananas are also incredibly versatile. Banana bread, banana splits, peanut butter and banana sandwich, the list goes on and on.
Nowadays, my favorite thing to do with bananas is pan fry them in a little Chef Shamy Cinnamon Brown Sugar Honey Butter and serve them over vanilla ice cream. It's a perfect summer treat without feeling like I'm being too unhealthy.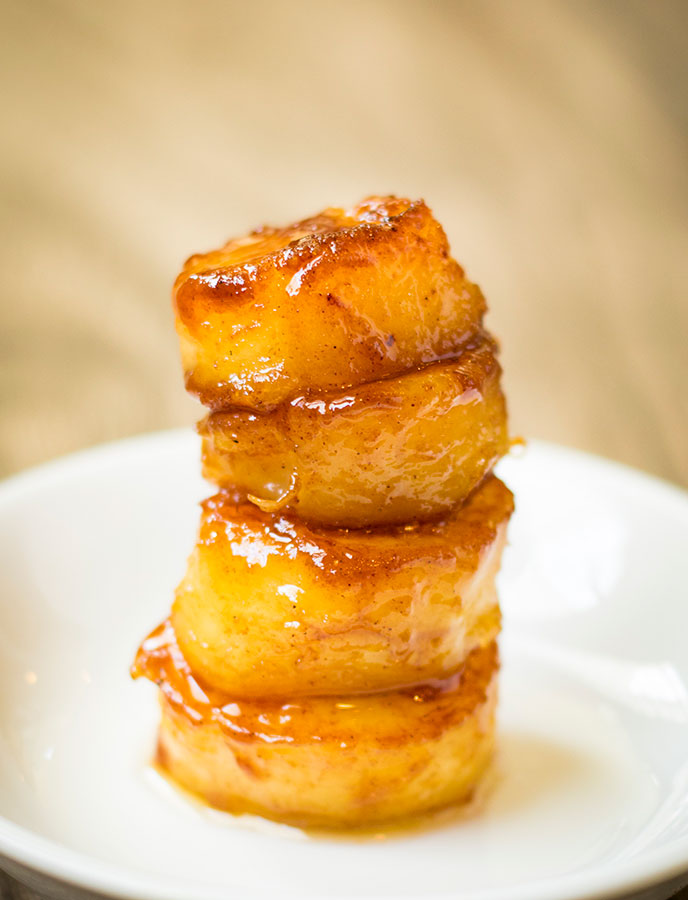 Cinnamon Butter
I love Chef Shamy's Cinnamon Honey Butter. It's got an amazing cinnamon flavor! It's sweet, but not too sweet. Really, I could eat it with a spoon.
Cinnamon Butter is the perfect thing for caramelizing bananas. The flavor compliments fresh banana really well, and the honey makes them kind of sticky, which is amazing!
If you're feeling adventurous, you could try these on the grill instead of a skillet. Just make sure that the banana slices don't fall through the grate!
Enjoy!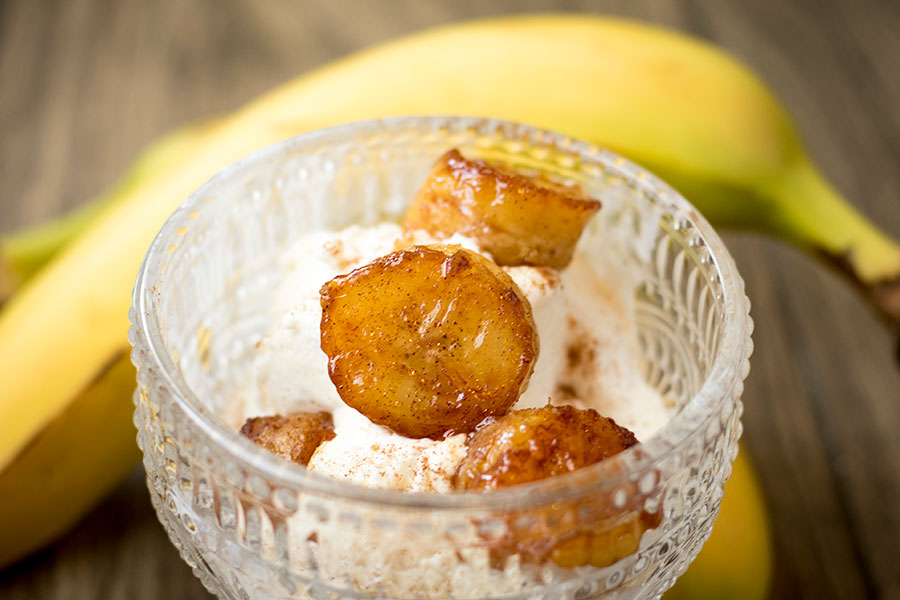 Cinnamon Caramelized Bananas
Course: Dessert
Ingredients
2 banana, sliced

Vanilla ice cream

Cinnamon, for sprinkling
Directions
In a medium skillet, melt Cinnamon Butter over medium heat heat. Add banana slices in a single layer. Cook for 2-3 minutes on each side.
Remove from heat and serve over vanilla ice cream.
Sprinkle with extra cinnamon, if desired.