No Bake Cheesecake
Cinnamon Caramel Rice Krispie Cheesecake is the perfect no bake cheesecake!
Most cheesecakes are baked, but I have a special place in my heart for ones that are no-bake. Growing up, my mother made a delicious lemon no-bake variation, and it's still one of my favorite desserts to this day.
Any cheesecake that doesn't need to be baked has a simple filling that sets firm in the fridge. It's still cream cheese based, but has no eggs.
Rather than adding a bunch of sugar, we mixed cream cheese with Cool Whip and marshmallow cream to keep with the Rice Krispie Treat theme!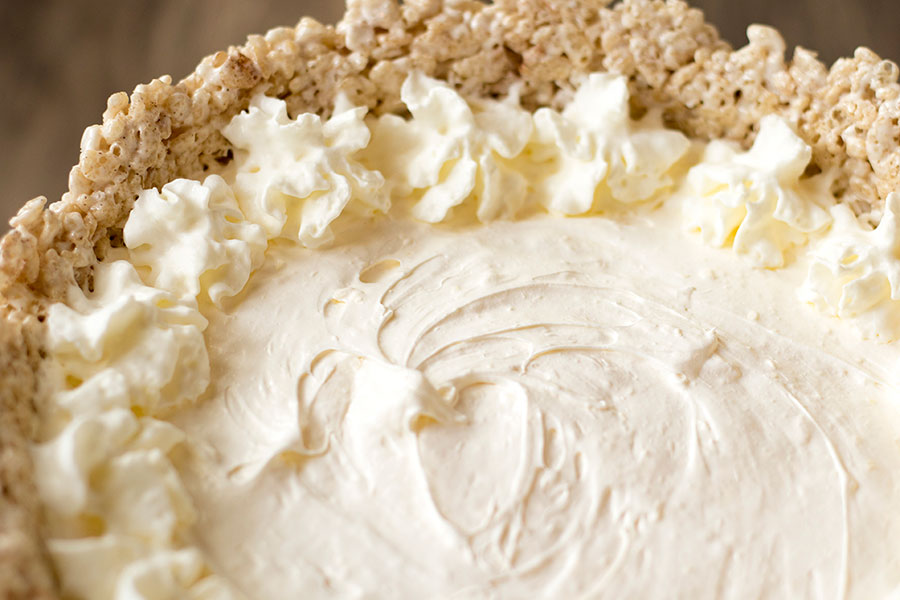 Rice Krispie Treats
If you've ever made our Cinnamon Rice Krispie Treats before, you know what I'm talking about.
The crust of this Rice Krispie Cheesecake is Rice Krispie Treats! They're really easy. You make it just like you normally would, except you substitute Chef Shamy Cinnamon Honey Butter instead of normal butter. It's a beautiful flavor. Something about the crunchy cereal, the sweet marshmallow, and the delicious cinnamon, all in one amazing crust.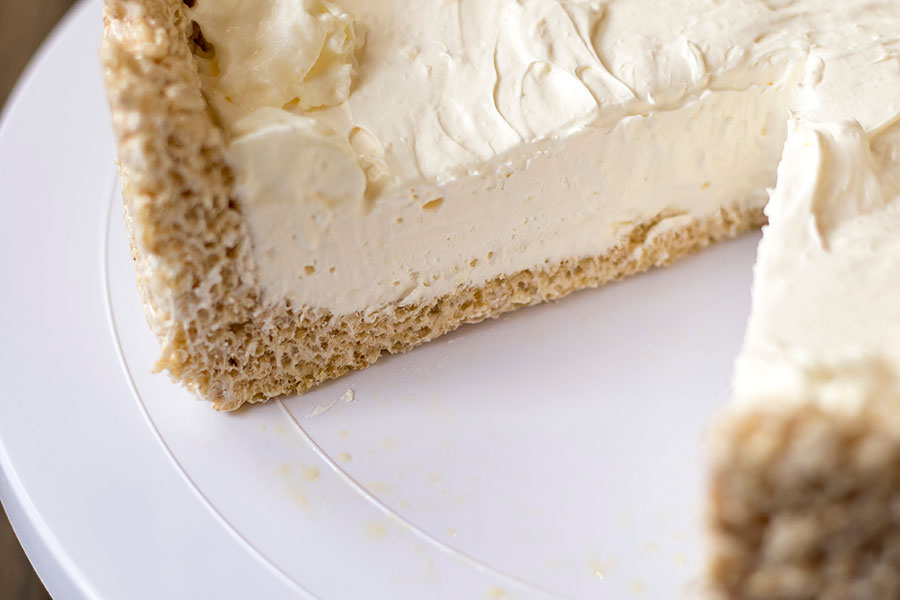 Press the cereal mixture into the pan, and fill it with the cream cheese mixture! Let it set in the fridge, and serve with caramel sauce.
It's amazing!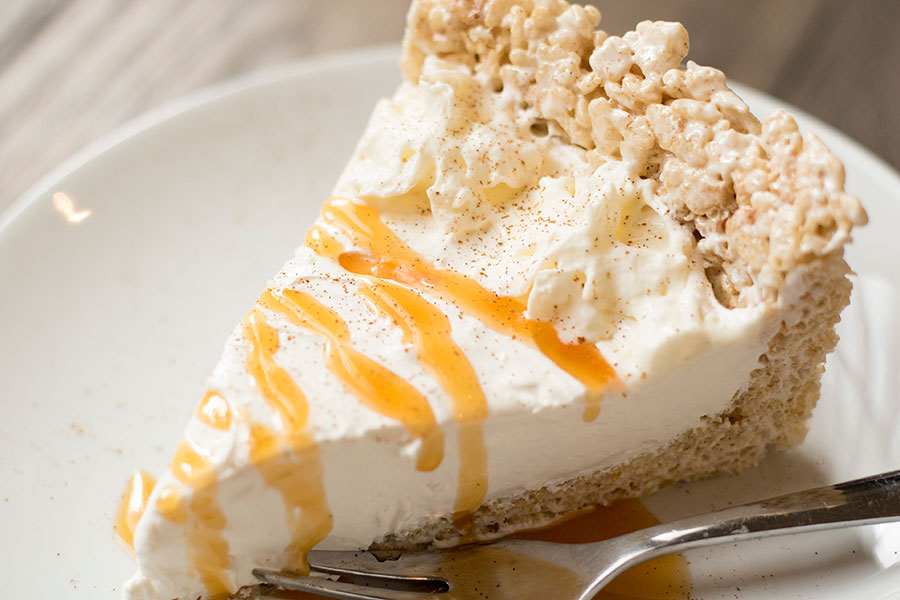 Suggestions
This is a perfect recipe for a picnic, potluck, or cook out. But fair warning: everyone will want your recipe!
It's also a great dessert to make a day ahead of time, and let it set up in the fridge overnight.
It's delicious with caramel sauce, but try adding some whipped cream or a sprinkle of cinnamon on top too!
Enjoy!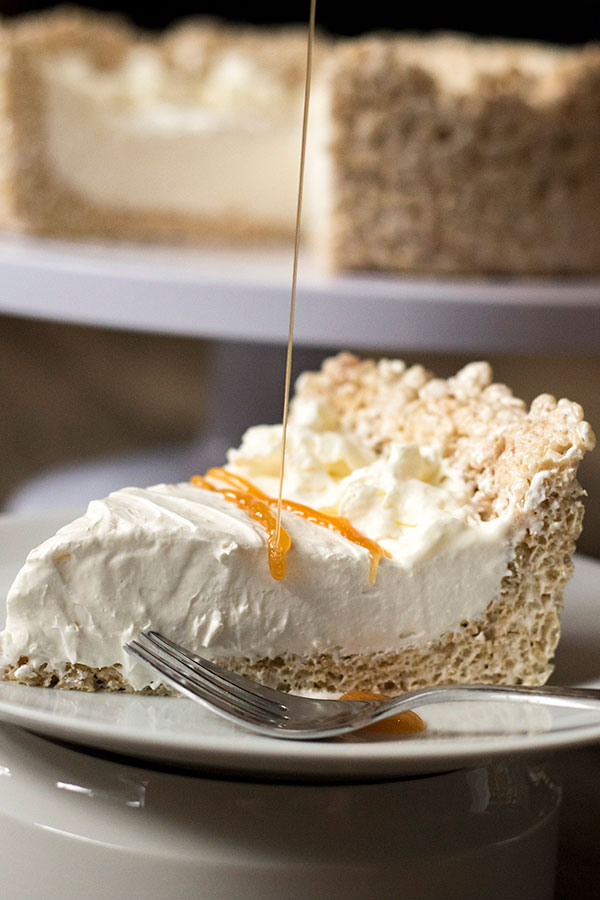 Cinnamon Caramel Rice Krispie Cheesecake
Course: Dessert, Sweets
Ingredients
FOR CRUST:

6 cups Rice Krispies cereal

10 oz pkg mini marshmallows

FOR FILLING:

8 oz package cream cheese, softened

1 tsp vanilla

7 oz jar marshmallow cream

8 oz carton Cool Whip, thawed

Whipped cream, for topping

Caramel sauce, for topping
Directions
To make the crust, melt mini marshmallow and Cinnamon Butter in a large mixing bowl. Add cereal until fully combined.
Dump mixture into a 9 inch cheesecake pan. Use the bottom of a measuring cup to press the mixture into a crust with bottom and sides.
Allow to rest in the fridge for 30-60 minutes.
Meanwhile, make the filling. In a medium mixing bowl, cream together cream cheese, vanilla, marshmallow cream, and Cool Whip.
Spoon mixture into set crust, and smooth the top. Allow to set in the fridge for 3-4 hours, or overnight.
Serve with whipped cream and caramel sauce.