Candied Bacon
Have you had candied bacon? It's one of my new favorite things. It's absolutely amazing. First of all, it's bacon. So you can't go wrong there.
Candied bacon is normally made by cooking bacon sprinkled with brown sugar. The brown sugar caramelizes as the bacon is in the oven, resulting in an amazing sweet and salty combination on the meat.
So we thought, why not use Chef Shamy Cinnamon Brown Sugar Honey Butter instead? Not only do you get the same caramelization from the brown sugar, adding the honey and the cinnamon flavor takes the "candy" aspect of the bacon to a whole new level!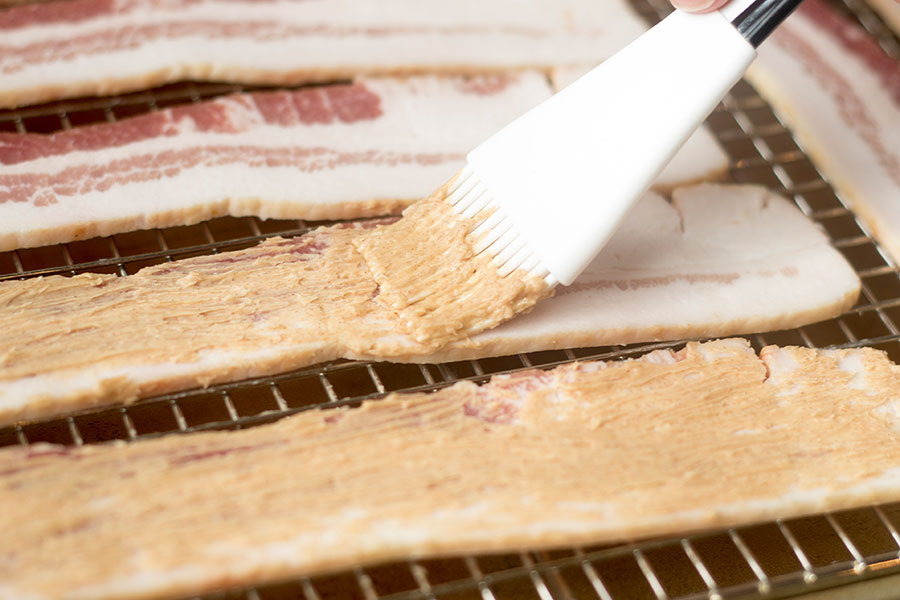 Bacon in the Oven
How do you normally cook bacon?
I prefer to cook mine in the oven. The bacon cooks more evenly, and it always has the perfect crispy crunch that I'm looking for. Here's a couple tips for cooking bacon in the oven:
-Be patient! Your bacon will cook slowly, so don't try to rush it.
-Also remember that your will continue to crisp up after you take it out of the oven, so take it out just before it's done the way you like it.
-If you normally cook bacon in the oven, candied bacon will take just a few more minutes. The butter on top will make it just a little harder to get it crisp.
This is seriously one of my favorite things we have EVER made! I think it'll be one of yours too!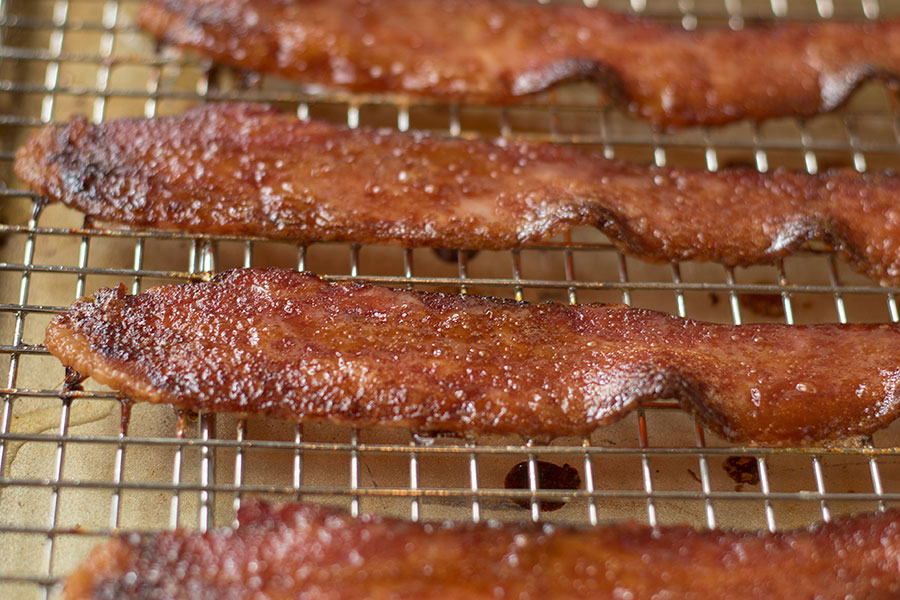 Enjoy!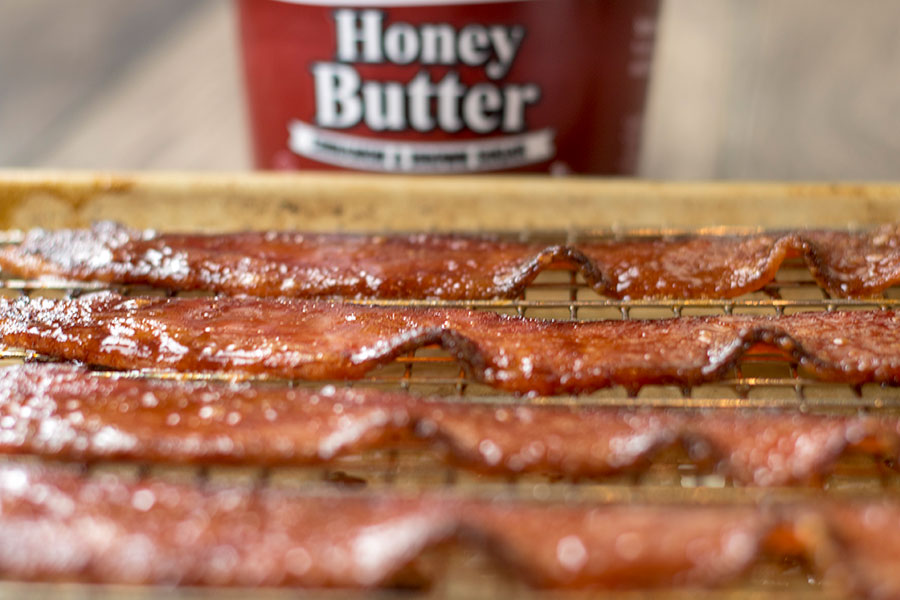 Cinnamon Candied Bacon
Course: Sides
Directions
Preheat oven to 325° F
Put a baking rack on a foil lined baking sheet. Arrange slice of bacon on the rack.
Brush softened Cinnamon Honey Butter on the bacon slices, covering the whole slice.
Bake at 325° F for 25-35 minutes, depending on how crispy you like your bacon.
Serve.