Cheesy Broccoli
This Cheese Broccoli Bake is absolutely delicious! It will convert any broccoli haters– especially kids!
A lot of kids will say they don't like broccoli– and it's understandable. The taste and texture can be more palatable to adults. But it might also be due to the fact that it's easy to overcook broccoli. And no one likes overcooked broccoli.
This recipe helps you to cook the broccoli perfectly. It also flavors it really well, and, let's face it, cheese makes everything better.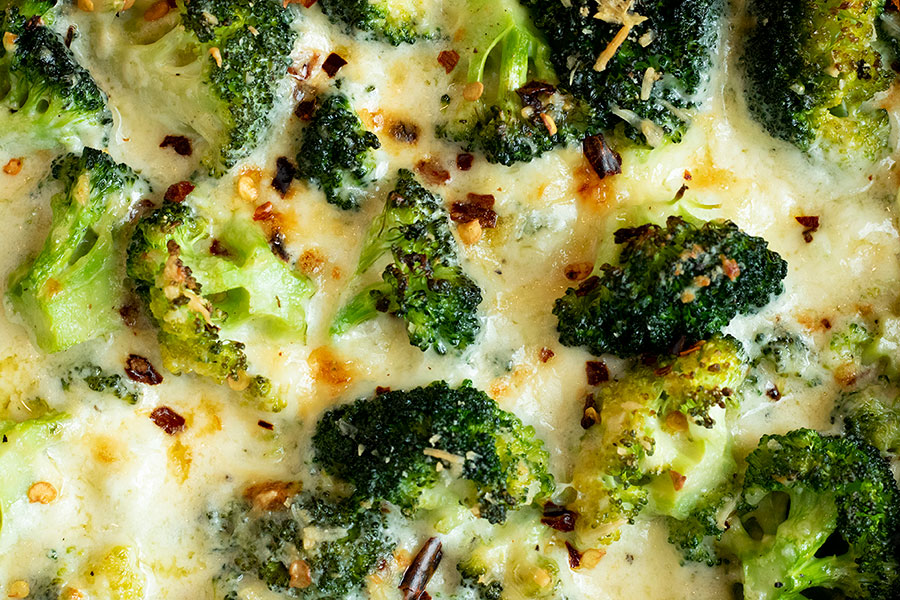 Garlic Butter and Cheese
It's really easy! Cut a head of broccoli into florets. This means that we'll just be using the top part, the leaves if you will. Add it to a cast iron skillet with some our of amazing Fresh Churned Garlic Butter. Season with a little salt and pepper, and toss the broccoli around to make sure it's coated in all that delicious garlic flavor.
Add some cream and three cheeses: Mozzarella, Gruyere, and Parmesan. The perfect trio.
Mix everything around and throw it in the oven for a few minutes. It'll get creamy, bubbly, and cheesy. So good!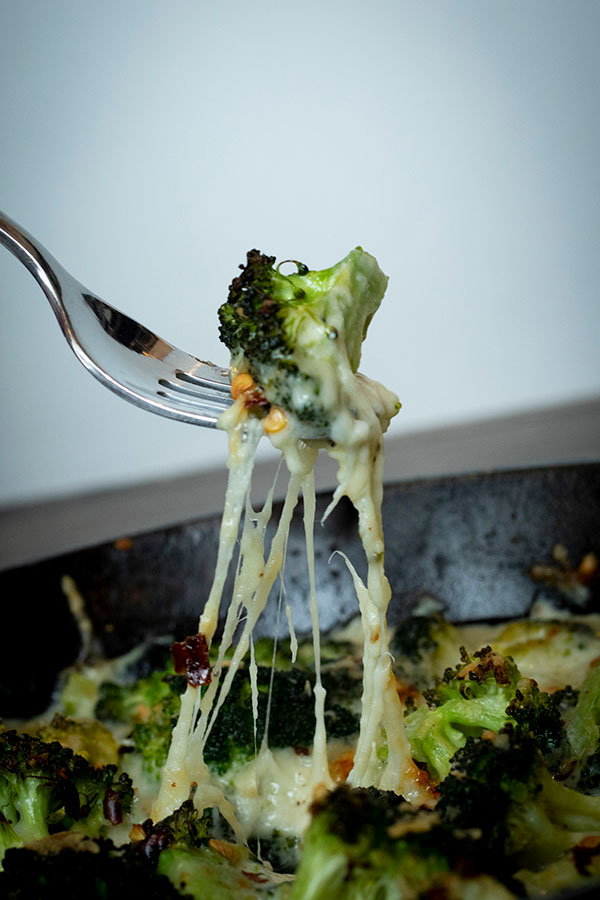 Broccoli
Broccoli is really good for you! It's a great vegetable to eat, and should be eaten often. It's a nutrient dense, low calorie food. Broccoli is especially high in Vitamin C and Vitamin K.
This is also a Keto friendly recipe, so feel free to indulge if you're following that lifestyle.
Enjoy!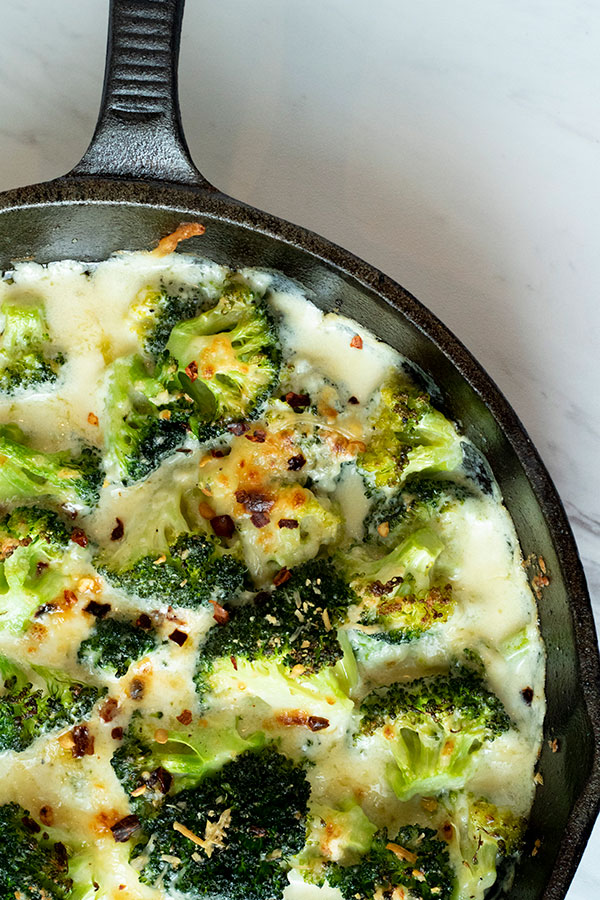 Cheesy Broccoli Bake
Course: Sides
Ingredients
1 large head broccoli, cut into florets

½ cup heavy cream

½ cup shredded mozzarella

¼ cup grated Parmesan

½ cup shredded Gruyere

red pepper flakes
Directions
Preheat oven to 375° F.
In a cast iron skillet, or large oven proof skillet, melt Garlic Butter over medium heat. Add broccoli, and season with salt and pepper. Toss to combine. Cook 3 minutes.
Add heavy cream and cheeses. Stir to combine.
Bake at 375° F until bubbly and and creamy, about 8-10 minutes.
Garnish with red pepper flakes and serve.