Baked Gnocchi
I love gnocchi! And one of my favorite dishes using this fun ingredient is our Cheesy Baked Gnocchi! It's bursting with tomato flavor, and it's got a lot of cheese. I mean, a lot.
Gnocchi are little potato pillows that are soft and fluffy to eat. They're great in a delicious sauce. Any dish that has pasta, you can substitute gnocchi!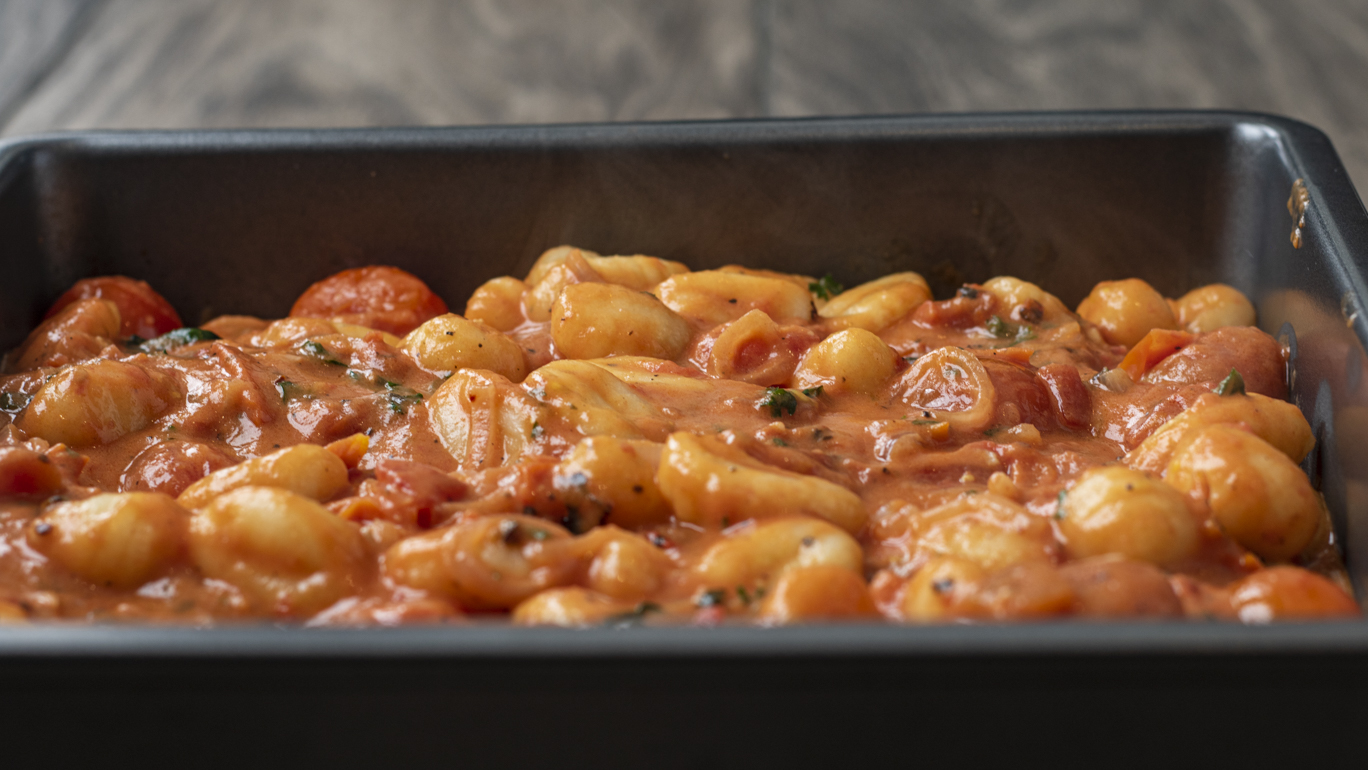 The Sauce
Our sauce is easy to make and full of flavor. We start by sautéing shallots in our Fresh Churned Garlic Butter. It's a great base to build the rest of our flavors on. This recipe calls for cherry tomatoes and crushed tomatoes. They offer slightly different flavors as well as different textures. You get the smooth crushed tomatoes and an occasional burst of the cherry tomatoes.
A little bit of cream and some fresh herbs, and your sauce is done! Add your cooked gnocchi and then we'll add the cheese.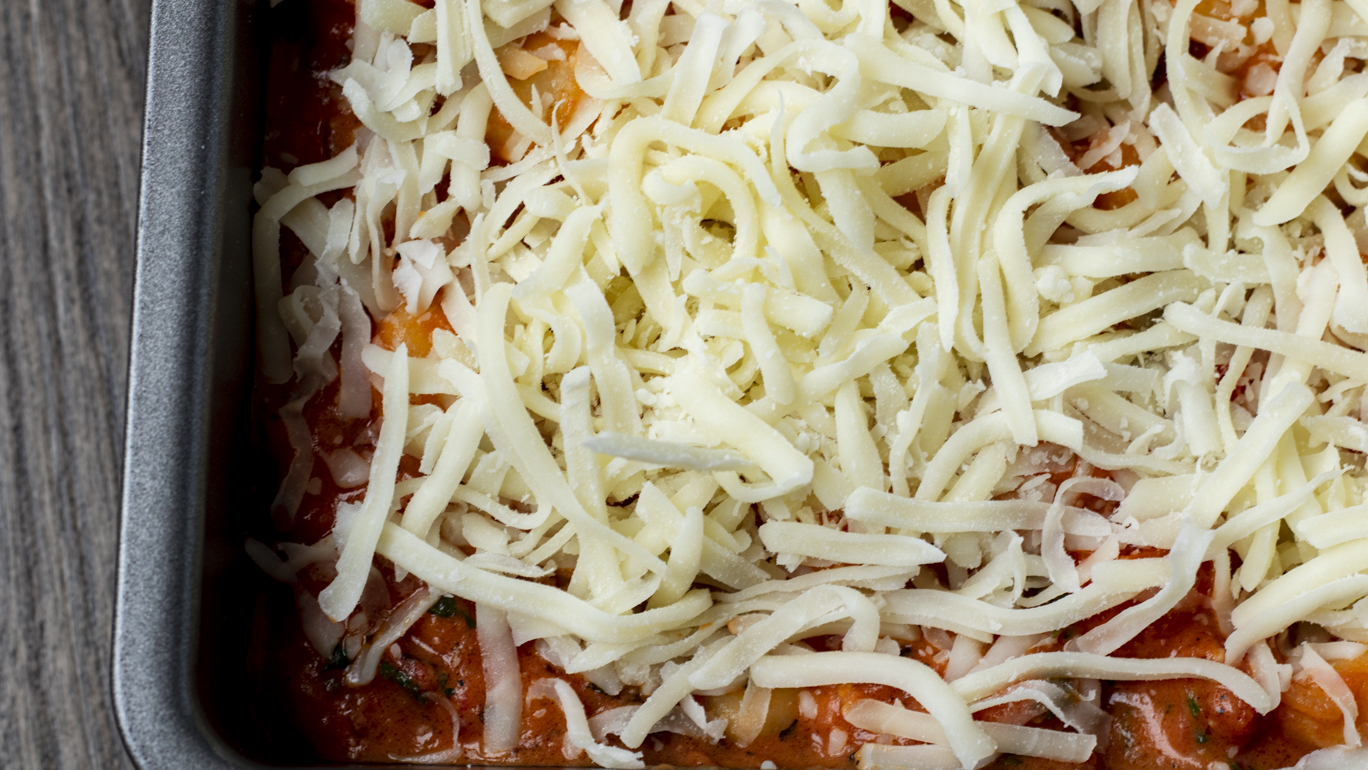 Cheesy
We're using a bunch of shredded mozzarella cheese on top of the gnocchi. Its get melty and a little browned in the oven. Just look at that cheese pull!
Enjoy!
Cheesy Baked Gnocchi
Course: Dinner, Sides
Ingredients
1 lb gnocchi

1 shallot, thinly sliced

2 cups fresh cherry tomatoes

Salt and pepper to taste

Red pepper flakes, to taste

15 oz. can crushed tomatoes

1 T heavy cream

3 T fresh basil, chopped

3 T fresh parsley, chopped

2 cups shredded mozzarella cheese
Directions
Preheat oven to 400° F.
Bring a large pot of water to a boil, and cook gnocchi according package directions. Drain and set aside.
Meanwhile, melt Garlic Butter in a pan over medium heat. Add shallots and cherry tomatoes. Season with salt, pepper, and red pepper flakes. Saute for 3-5 minutes, until shallots are cooked.
Add crushed tomatoes, then simmer for 5-10 minutes. Stir in heavy cream and fresh herbs. Pour drained gnocchi into sauce and stir to combine.
Pour gnocchi and sauce into a greased 8×8 baking pan. Top with mozzarella cheese.
Bake at 400° for 10 minutes.
Serve.