Ham and Pineapple
Ham and Pineapple Skewers combine two ingredients that have become a favorite pair. Setting aside the pineapple-on-pizza debate, people love ham and pineapple together.
This is a great way to use leftover ham, so it's perfect for an Easter or Christmas time meal. Of course, if you don't have leftover ham, you don't need to buy a ham and cook it so that you'll have leftovers. You can use deli ham or buy ham pre-cut into chunks.
Similarly, if fresh pineapple is in season, use it! But if it's not, use frozen (thawed first) or canned.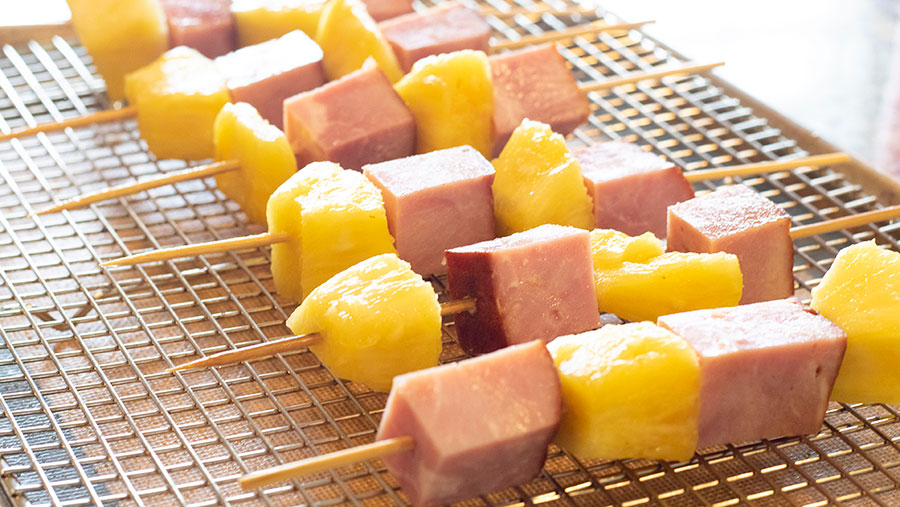 Cinnamon Honey Butter
Once you put you ham and pineapple on skewers, brush them with our delicious Fresh Churned Cinnamon Brown Sugar Honey Butter. The slight sweetness and cinnamon compliment both the ham and the pineapple. As the skewers roast in the oven, the sugars from the butter caramelize, creating an even deeper flavor.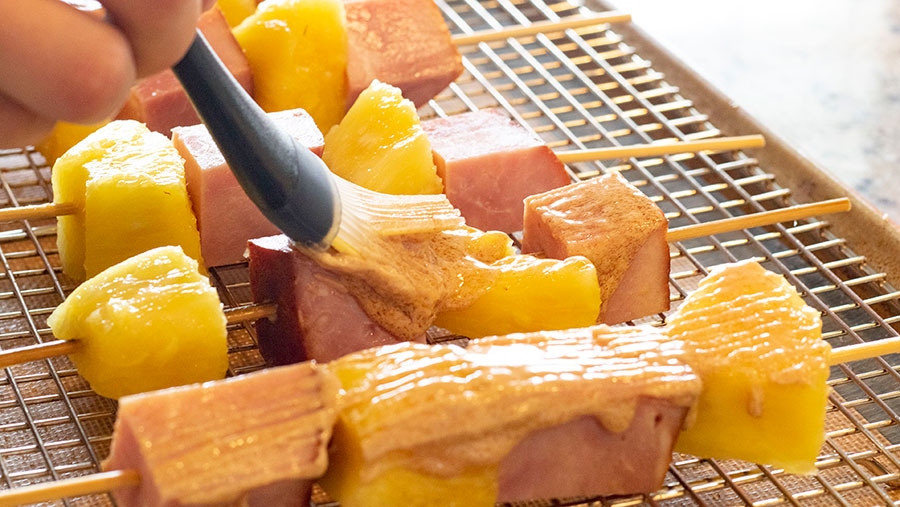 Oven vs. Grill
If you're making this recipe at a time of year when it's warm enough to use your grill outside, feel free to slap these kebabs on the grill. But if you don't feel like firing your grill up, or it's freezing outside, an oven makes a perfect substitute! We used the oven on this recipe, and I really liked the results.
The oven should be at a fairly high heat, and it helps if the skewers can be on a roasting rack. This allows the heat to circulate all around the skewers, instead of just the top.
Enjoy!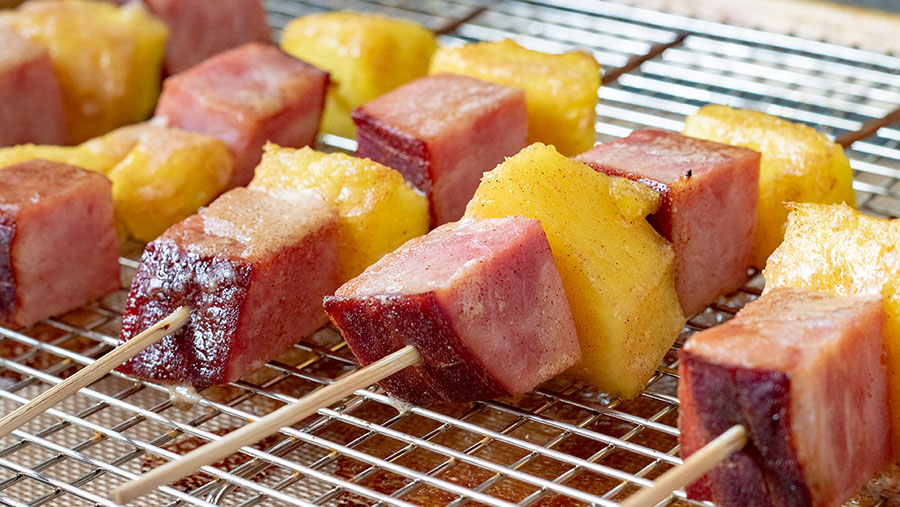 Oven Baked Ham and Pineapple Skewers
Course: Sides
Ingredients
1 lb ham, cut into chunks

2 cups fresh pineapple chunks
Directions
Preheat oven to 425° F.
Place ham and pineapple chunks on skewers, alternating between the two ingredients.
Brush melted Cinnamon Honey Butter over the skewers, and place them on a roasting rack inside a sheet pan.
Bake at 425° for 8-10 minutes, or until the butter starts to caramelize.
Serve immediately.