Sweet Dip
This Caramel Apple Cheesecake Dip is an easy and tasty snack or dessert– you'll never want anything else!
Chips and dip are delicious, but a sweet dip is a thing of beauty. The main component in many dips is cream cheese. Cream cheese is such an interesting ingredient because it can be turned sweet or savory. In this case, we've gone to the sweet side.
The creaminess and tang of the cream cheese paired with the sweet cinnamon flavor of the apples is absolutely delicious!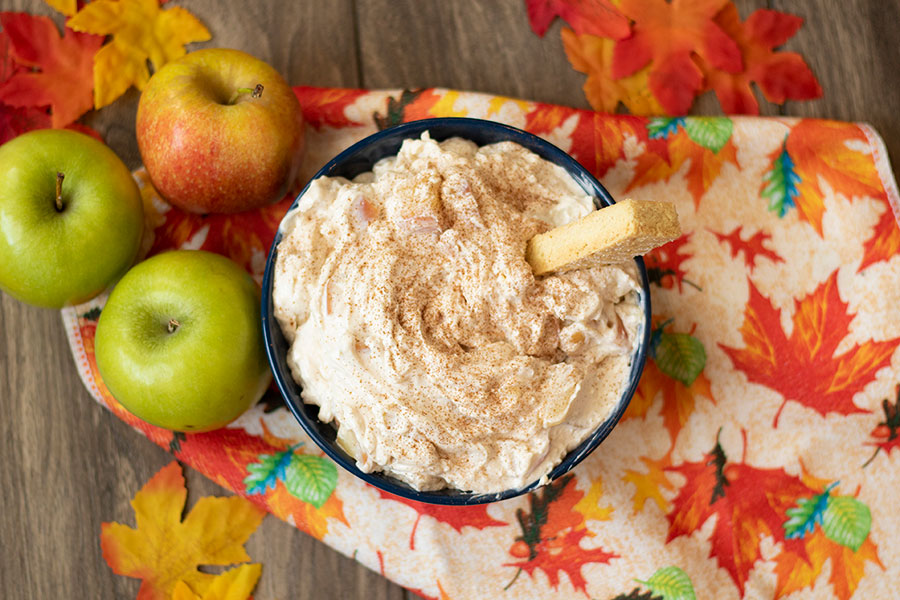 Cinnamon Apples
The apples are really simple to make– just saute some diced apples in Chef Shamy Cinnamon Honey Butter! As the apples cook, they're caramelized in the cinnamon butter, and soak up all that amazing cinnamon flavor.
Cinnamon and apples are one of the best combinations– a match made in heaven! And our Cinnamon Honey Butter makes it even better, with the addition of a little touch of honey.
Use any apple you'd like. I prefer a tart apple, so that it cuts through the fat of the cream cheese. But honestly, I'd buy whatever apple looks good and is on sale.
At this time of year, all apples are delicious!
We didn't peel the apples– you can if you want. I liked having a little bit of color from the peel coming through the white dip.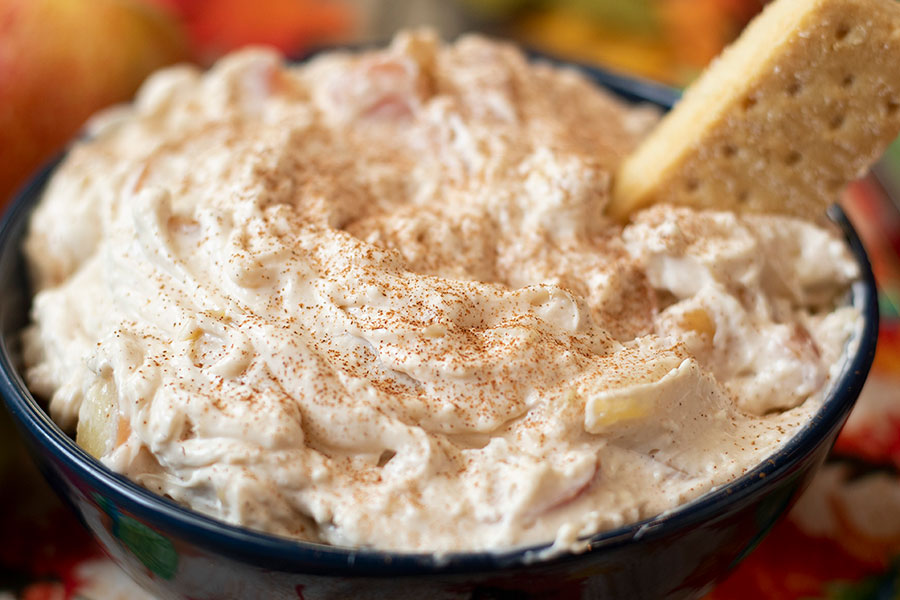 What to Dip
You can tell that we're a big fan of shortbread cookies from the photos. But there are lots of things you could dip in this Caramel Apple Cheesecake Dip.
Try pretzels for a sweet and salty mash up. You could also dip vanilla wafers or any other type of cookie!
Or go healthy: apples, celery, or another fruit would also be delicious!
Enjoy!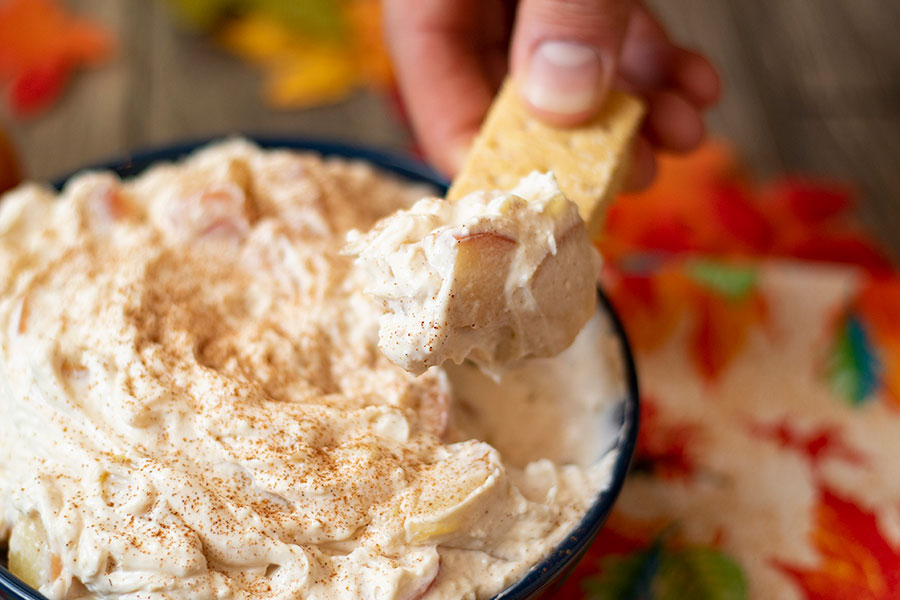 Caramel Apple Cheesecake Dip
Course: desserts, snacks
Ingredients
3 cups diced apples

16 oz. cream cheese, room temperature

½ cup powdered sugar

½ cup sour cream

1 tsp. vanilla extract
Directions
In a large pan, melt Cinnamon Honey Butter over medium heat. Add diced apples and stir to coat evenly with the honey butter. Saute for 3-5 minutes, or until the apples are tender. Remove from heat and set aside.
In a large mixing bowl, mix cream cheese, powdered sugar, sour cream, and vanilla together on medium speed.
Add the caramelized apples and mix again, until fully combined.
Allow to chill for 20-30 minutes.
Serve with pretzels, cookies, or fruit.